Lobster Found With Pepsi Logo Branded on Its Claw Is a Grim Symbol of Pollution in Our Oceans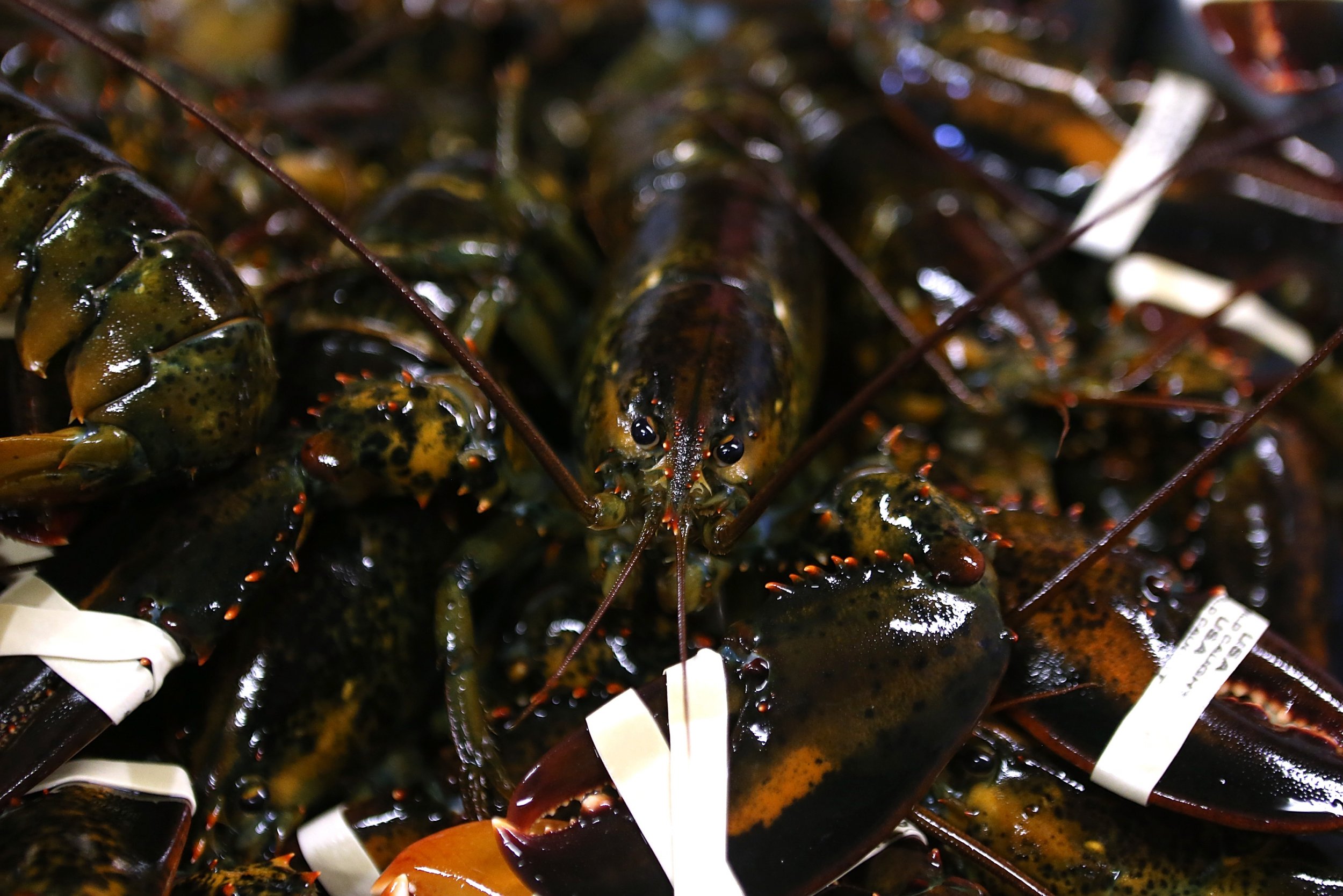 A Canadian fisherman discovered a lobster with a strange imprint on its claw: a Pepsi logo. Karissa Lindstrand—who found the crustacean off the waters of Canada's Grand Manan Island—was banding claws when she came across the unique "tattoo."
"I can't say how he got it on," Lindstrand told Canada's CBC News. "It seemed more like a tattoo or a drawing on the lobster rather than something growing into it."
In the photo Lindstrand snapped, a small piece of blue-and-red print—which appears to be Pepsi's logo—is matted down onto the sea creature's claw. Her image has since sparked debate about how the marking got there. Some believe the lobster grew around a can of Pepsi, while others believe it may have come from the print on the outside of a box that once carried the soda. Either way, it's a rare occurrence and a rather grim reflection of the amount of pollution in the ocean.
"It's the first time I have seen garbage imprinted on an animal," Lindstrand said.
The lobster has since been sold, but the conversation surrounding a larger issue—ocean pollution—lingers on. Human waste in the ocean has proven to be an ongoing problem, Matthew Abbott, a marine program coordinator at the Conservation Council of New Brunswick, told CTV News.
"This is a case where the lobster not necessarily has been hurt by it, but it shows that even in the relatively deep waters off Grand Manan, there's garbage down there," Abbott told CTV News.
Plastic, in particular, poses a serious threat to sea animals because though the material gets smaller, it doesn't completely dissolve.
"The smaller something becomes, the more it looks like food to animals of various sizes. Once ingested, it can cause all sorts of problems," Abbott told CBC News.
On a prior occasion, a sea turtle was discovered with a long, thin object lodged up its nose. Scientists were shocked when they found what was initially thought to be a worm, was actually a four-inch-long plastic drinking straw.
"We couldn't believe what we had just pulled out of that turtle," Christine Figgener, a sea turtle expert who helped rescue the injured turtle in 2015, told National Geographic.
Fortunately, the sea turtle survived after the straw was removed, but millions of other marine creatures die each year from plastic pollution, National Geographic reports.
There's already more than 5 trillion pieces of plastic in our ocean, but if current trends continue, the problem will be much more severe. By 2050 there may be more plastic, in weight, than fish in the sea, an Ellen MacArthur report warned.