Trump's Trade War, Tariffs, Hit New England Lobsters
President Donald Trump's tariffs are causing local lobster and rock crab distributors along the New England coast to lose millions in profits, one company owner told Newsweek on Friday.
Skip Manchester, the owner of Liberty Lobster Company, said that he has not sold lobster or rock crab to China since July 1, and has lost approximately two million dollars in the year following the introduction of Trump's tariffs.
Lobster and crab businesses up and down the eastern seaboard have found that China is no longer buying, and have resorted to selling to Canadian distributors, who can sell on to Asia without the same tarrifs. Morale is low, Manchester said, and no aid has been provided to compensate the local fisherman or the distributors for their monetary losses.
"The Canadians are making out very well; they've raised the prices in Asia just a little bit because the Asians can't get them anywhere else. It's 25 percent higher in the U.S., so buying it at 10 percent higher is still better."
China makes up at least half of Manchester's customer base, and he said at least half of his product is sold internationally. Seafood that isn't directly sold to China is sold to business people with contacts in China that Manchester said he had not seen for months. In the summer, Manchester said he pushed approximately 150,000 pounds through his distribution company per week.
"It's like building a wall and stopping it halfway so people just go around the wall. It's like, OK, you've done all of this stuff and you think that you're punishing the Chinese and you go, 'I'll show them and they won't get the lobsters,'" said Manchester. "Well, yes they will, they'll just get them from Canada who's getting it from us."
"And to make it worse," said Manchester, "this is one of the better years. For the last 10 years, all these people have been working diligently to market this product internationally to Asia. You finally get the thing rolling and then Trump comes in and starts this war. We finally finish that diligent long fricken' march and then all of a sudden we hear 'hey, there's a trade war, sorry boys.'"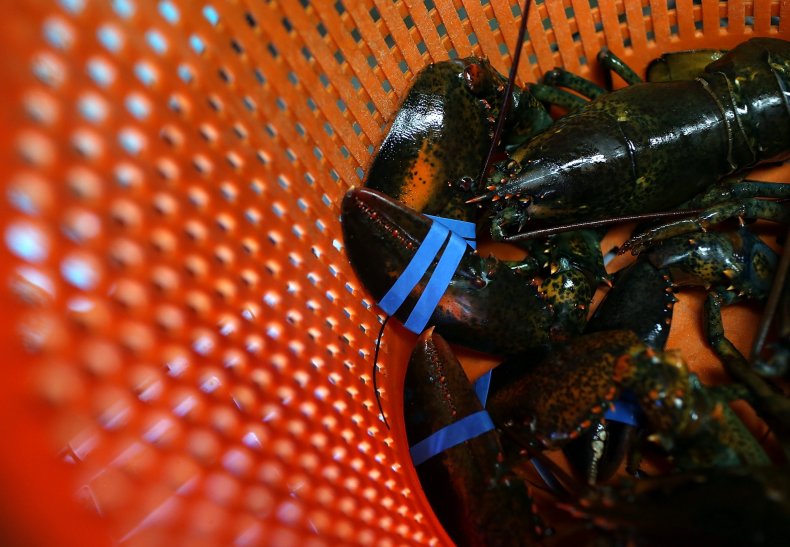 Manchester's business catches primarily live lobsters between three and five pounds, which is coincidentally China's preferred size and weight for the shellfish. Last year Manchester did approximately three million in sales related to China. This year, he estimates he'd earn no more than $750,000.
Manchester's crab business has also been affected, he said. "The crab is caught in America, cooked in America, then it's sent to China. Then the meat is sent back to the USA. It costs the person sending it to China to be picked less than it would cost American laborers to pick out the meat," he said. "We're taking American jobs away from Americans because it's cheaper to do the work in China. But, if you don't do the work in China, the price is so high that nobody's going to buy it."
"This is unprecedented," he continued. "Through no fault of our own, it's game over. It's frustrating. Fishermen are coming in and finding out their price is plummeting, and it all collapses through a stroke of a pen. If Mr. Trump wants to take a pen and touch all of our livelihoods, he should also take this pen and make relief available to all these people who are losing millions...of dollars."