Rare White Lobster Caught by Fisherman, Donated to Aquarium for Breeding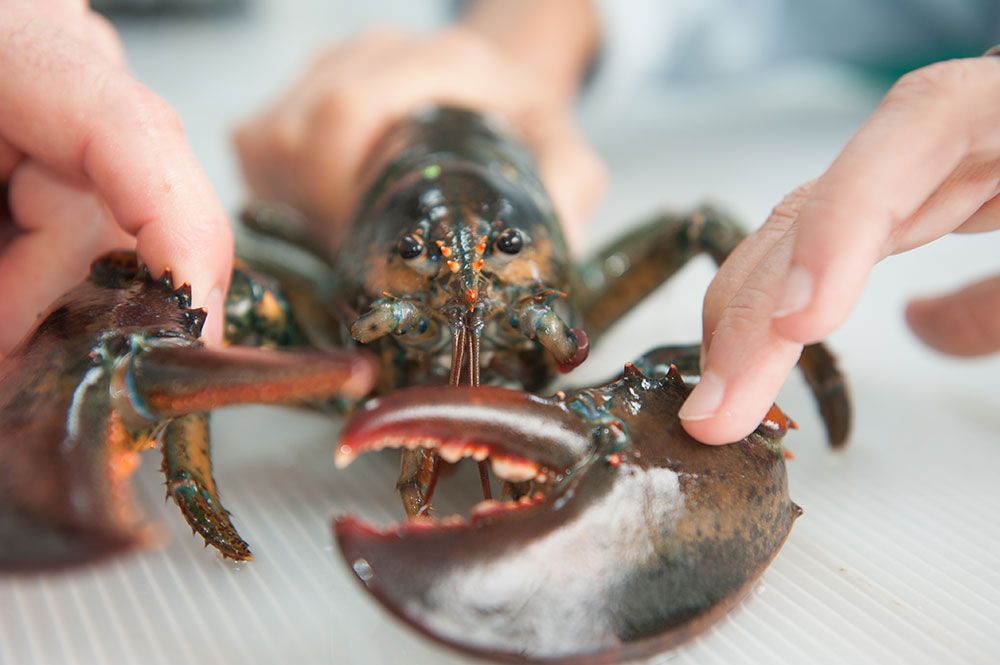 An Irish fisherman made a surprising catch while fishing Saturday. Skipper Donagh O'Connor was fishing in West Cork when he discovered a rare white female lobster in one of his pots.
O'Connor was fishing aboard a ship called The Fair Maiden when he made the discovery. The lobster was donated to the Oceanworld Aquarium in Dingle in an effort to start breeding white lobsters.
"We work with the fishermen in a symbiotic way," said Oceanworld employee Kevin Flannery, according to The Irish Times, "They bring us buried or pregnant female lobsters and we try to get them to hatch out. We feed the baby lobsters with brine shrimp from Utah and keep them until they are ready to fight one another and then we give them back to the fishermen."
"We've never had the chance to breed albino lobsters.They're generally donated and not usually for sale," Robert Bayer, executive director of the Lobster Institute at the University of Maine, told Newsweek.
"The most important thing about lobster conservation is protecting the breeding population," said Bayer, who was not directly involved with the fisherman's white lobster. Bayer is a lobster expert who has experience breeding blue lobsters, a process that can generally last as long as seven years for any lobsters born in captivity.
The number of eggs a lobster's body can hold depends directly on the weight of the lobster. In an example, Bayer said a lobster that's between a pound or a pound and a half will hold at least 8,000 eggs. Larger lobsters can produce 20 times as many potential offspring, having enough room to hold more eggs on either side of their tail. It was unclear how many offspring the rare white lobster was expected to have.
The process of birthing lobsters is almost two years long. The first six to nine months are dedicated to maturing the eggs under the tail before an additional six to nine months where the eggs must survive on the surface of the water. Bayer said the second half of the process is when the egg is most vulnerable, regardless of the crustacean's size, because the eggs are at risk of being eaten.
Between an average of five to seven years after birth, the female will send out two pheromones after shedding its shell. One signals to male lobsters that it is time to breed, while the other signals predators to avoid eating the female.
Bayer said the white lobster would be the only variation in the genus that "doesn't turn colors when you cook it."
Flannery could not immediately be reached for comment.
SaveSave