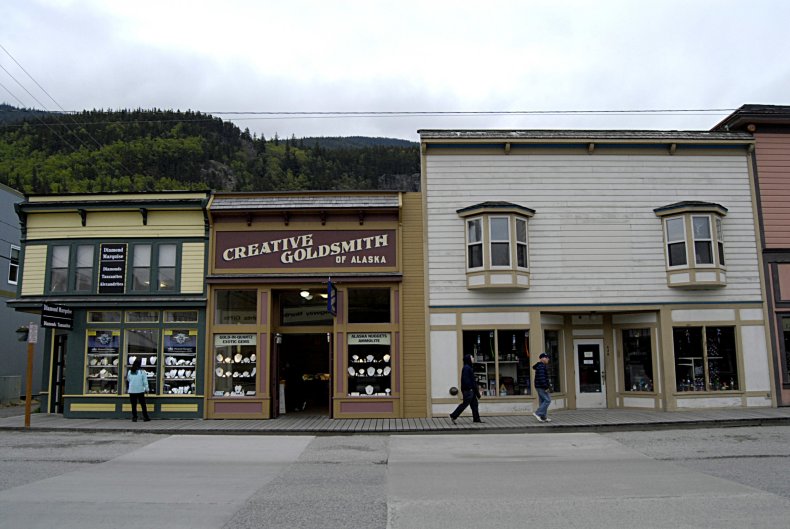 The owner of a small newspaper in Alaska did not appear to have hope that he would make any money from selling the paper, so he's giving it away for free.
Journalist Larry Persily, 68, is selling the rights to operate the paper he owns, The Skagway News. In an op-ed titled "Local ownership best for the newspaper and the community," published in The Skagway News on November 20, Persily explained that he cannot juggle both traveling to Skagway to handle operations of the paper as well as teaching journalism in Anchorage.
Persily purchased the paper in April, and wrote that he has enjoyed heading it—but he is uninterested in living in the town full-time to run its newspaper.
Characterizing the newspaper business as "financially sketchy," Persily wrote that he did not expect anyone to pay him any considerable amount of money for the paper, which has a circulation of 550, according to the Guardian.
"You may hear that I am willing to give over the newspaper operation free of charge to the right person or couple," Persily wrote. "Yes, that is correct. I want someone to get the opportunity to do good things with the paper and for the town. If that means setting them up in business for free, so be it. Quality and longevity of the newspaper is the most important issue."
The decision was partly based on the fact that the paper's "news editor/reporter" decided to quit.
Persily further wrote that, should he fail to find a willing "buyer" for The Skagway News, he would keep it, hire a new reporter/editor, and continue to work with the paper's team to report on local events as best they can. And, as he told the Guardian, he would be willing to serve as a mentor to whoever decides to take on the mantle of the operator of The Skagway News.
The official Facebook page of The Skagway News reads that the paper was "christened in 1897, buried alive in 1904, resurrected in 1978, and currently celebrating more than 35 years of reporting on Skagway and Dyea, Alaska."
"I reached a conclusion," Persily said to the Guardian. "The owner, the editor, the reporter, the publisher, the subscription-taker has got to be the same person, who is part of the community, lives there year-round."
The town the paper serves, Skagway, is a small town in southeastern Alaska that, per the United States Census Bureau, had an estimated population of just 1,148 people in July 2018. The town, which bills itself as the "Gateway to the Klondike," is a frequent destination for cruise ships, from which it gets about one million visitors every year. According to its website, Skagway has one library and one bank, but over 200 hotel and motel rooms across nine facilities.