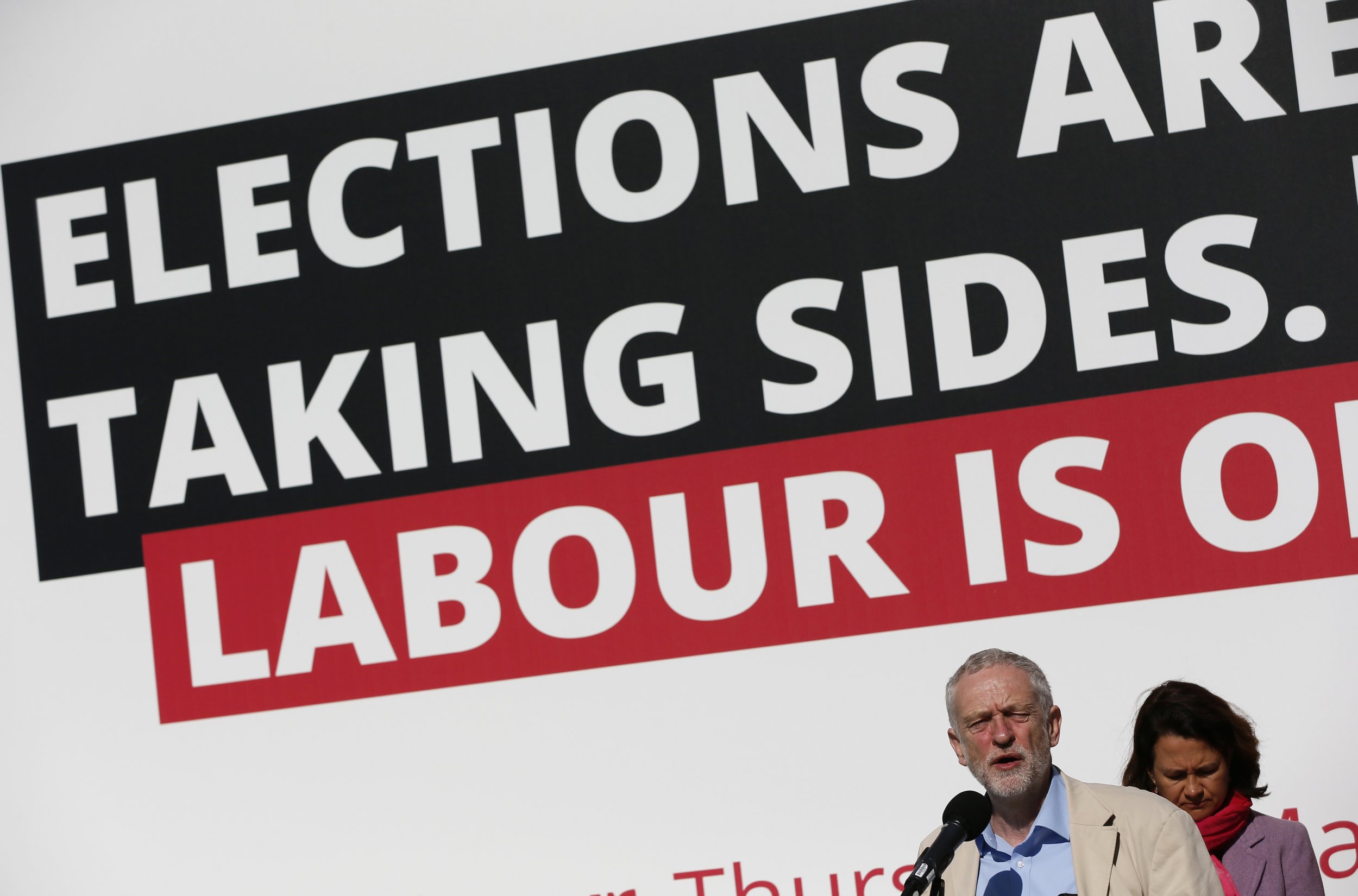 Are you ready for Super Thursday?
Unless you're a particular kind of politics obsessive, your response to that might be, "What is Super Thursday?"
But if you live in Britain, you're likely to be at least dimly aware that on Thursday a variety of different elections will take place. There'll be national assembly votes in Scotland, Wales and Northern Ireland; local council elections in England; Police and Crime Commissioner polls in England and Wales; mayoral elections in London, Bristol, Liverpool and Salford; and two by-elections for parliament in Ogmore and Sheffield Brightside and Hillsborough.
That makes it easily the biggest practical test of public opinion in the U.K. between now and the next general election. Hence: Super Thursday. This is definitely a thing, OK?
Here are four key trends to watch for on this bumper election day.
It's crunch time for Corbyn. Britain's far-left leaning Labour leader Jeremy Corbyn is riotously popular among his party rank and file but only inspires riots among the largely more moderate MPs. His enemies are looking for any ammo they can use in the event of a future leadership challenge, and Super Thursday could hand it to them. The local council elections will be particularly significant here. Holding all of the 1,337 seats his party is contesting, or even improving on that, would be an extremely good result for Corbyn given his lacklustre performance in national polls. Some predictions have him losing 150 to 200. If that happens, his opponents are likely to bring it up in future. Oxford Brookes University's Glen O'Hara wrote in a blog post on Wednesday that anything less than a high-30s vote share overall is "a very, very clear indicator that [Labour is] about to lose the next General Election."
Conservatives vs. pandas: The battle for 2020. It's a very old, tired joke in British politics that there are more pandas than Conservative MPs in Scotland (two of the former in Edinburgh zoo and only one of the latter). But with the Labour Party in steep decline in the country, charismatic Conservative leader Ruth Davidson a hit with the media, and the Conservatives' strident unionism offering a home to some who hate the idea of independence, they have an opportunity. Will it translate into actual votes? Super Thursday could provide us with the first concrete evidence. If they come second place in the Scottish parliamentary elections as some polls suggest, besting Labour, they could be on the road to overtaking the pandas come the next general election. The Scottish National Party (SNP) will win, obviously, short of a beyond-the-grave intervention against Nicola Sturgeon from William Wallace himself. Though even then…
UKIP marches to the valleys. Torn asunder following a bitter battle over which "Brexit" campaign to support, it would be easy to look at national media coverage of the U.K. Independence Party (UKIP) in the national press and think the party's finished. Not so. It's just that its next success is set to take place out of the Westminster limelight in the Welsh Assembly. The party could take seven seats, according to a Cardiff University analysis. That would mark its first ever seats in Wales, and ties into a wider story—also outlined in the general election results for northern England—about the populist anti-EU party eating up traditional working class Labour voters.
How red is London? On the face of it, the capital is in the bag for Labour, with the party consistently well ahead in the polls. That's thanks to a hard-fought campaign by Tooting MP Sadiq Khan, set against a lacklustre effort by his Conservative opponent Zac Goldsmith. But it's always worth keeping an eye out for surprises. In particular, if turnout is very low (the broker Sportsdirect on Wednesday predicted it would be 35 percent, almost half what some pollsters think), it could have unpredictable effects. Khan needs to make sure voters in poorer, more diverse inner London turn out to back him. Also, a recent change to the U.K.'s electoral registration law means thousands of younger voters—significantly more likely to back Khan—could have dropped off the register, making them unable to vote.