Local Government Elects All-LGBTQ City Council For the First Time Ever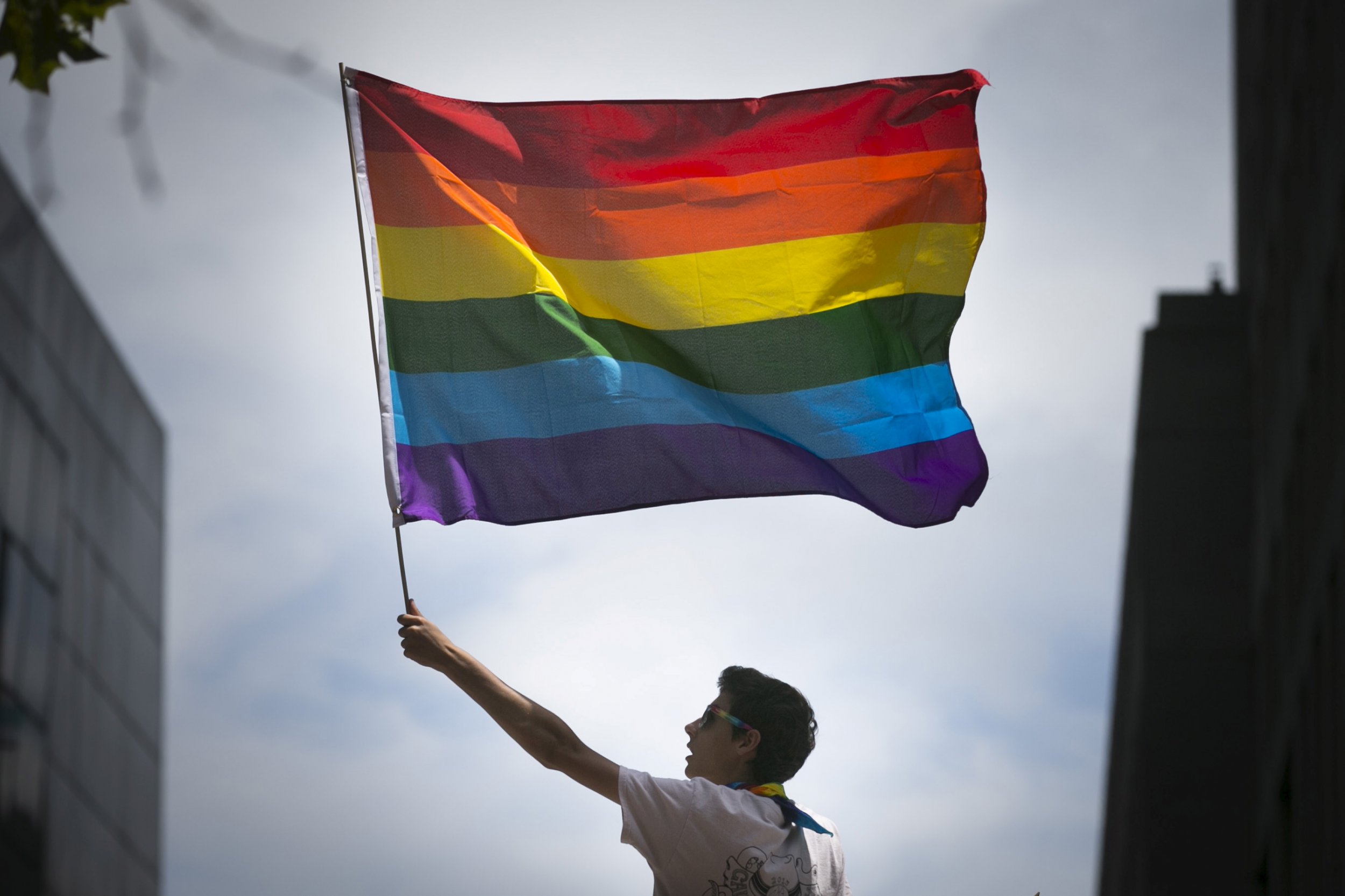 A California city council made history Tuesday night, when voters added two more LGBTQ politicians—making the entire five-person body comprised of LGBTQ membes for the first time.
Lisa Middleton, a transgender woman, and Christy Holstege, who identifies as bisexual, won seats on the Palm Springs City Council, joining three current councilmembers, Geoff Kors, J.R. Roberts and Mayor Robert Moon, who all identify as gay men.
By winning a seat on the all-LGBTQ city council, Middleton has achieved her own historic victory as well. On Election Day, Middleton, 65, became the first out trans person in California to be elected to a non-judicial office. She said her win sends a message to President Donald Trump', whose administration has supported anti-LGBTQ legislation on the state and federal levels.
"The current administration has done a remarkably successful job of energizing Democrats, progressives and other thoughtful people across the country to stand up in opposition to the regressive policies of Trump's administration," Middleton told Newsweek.
Holstege said voters' support for LGBTQ candidates on the city council represents a peak in Palm Springs's turn toward progressive values.
"Lisa and I ran on being positive and forward-thinking and really talking about the issues and hope and change for a better Palm Springs," Holstege said in an interview with the Desert Sun. "There's been a shift in Palm Springs from a red city to a purple city and now to a blue city."
Middleton said it's certainly important for the city council to reflect the makeup of its residents: Palm Springs has one of the highest percentages of same-sex couples of any city in the United States, with 115 same-sex couples per 1,000 households, per a 2011 census. But Middleton said these residents care about the same things any other American would.
"They're electing us to work on basic issues—deal with our budget, respond to homelessness, ensure our police and fire departments are the best they can be, deal with street repairs," Middleton said. "Potholes have nothing to do with gender, but they matter very much."
Middleton and Holstege are just two candidates who have turned the tides of their local governments with their historic Tuesday victories. Danica Roem, the first trans person to be elected to a state legislature, beat out her Republican opponent, who'd been responsible for spearheading Virginia's trans bathroom bill. And Joyce Craig edged out her Republican predecessor and opponent Ted Gatsas to become Manchester, New Hampshire's first female mayor.
"We have the right answers in the local government about how to make our cities prosper and grow," Middleton said.