Local Police Department Sues Over 'Unlawful' Vaccine Mandate
The Tucson (Arizona) Police Union is suing the city after an ordinance was passed that makes vaccines mandatory for all city employees.
City officials met on Friday and voted 6 to 1 on an ordinance that requires all of the city's approximately 4,500 employees to provide proof of vaccination, this includes the 750 employees of the police force.
Of these 4,500, the city estimates that about 1,000 are unvaccinated, according to City Manager Michael Ortega's memorandum. Those who do not will face a five-day suspension unless they have previously noted religious or medical exemptions. However, if at least 750 unvaccinated employees get vaccinated before August 20 the ordinance will not go into effect.
The lawsuit, which was filed Monday in the Pima County Superior Court, lists the city of Tucson, Mayor Regina Romero, City Manager Michael Ortega, and six council members as defendants. The complaint states that the new mandate breaks the contract the city has with the union and claims the decision made Friday goes against labor agreements made between them and the city.
The contract requires the union to be present for matters relating to "wages, fringe benefits, working conditions, and hours of work." The union is asking officials to comply with its contract and to declare its decision unlawful.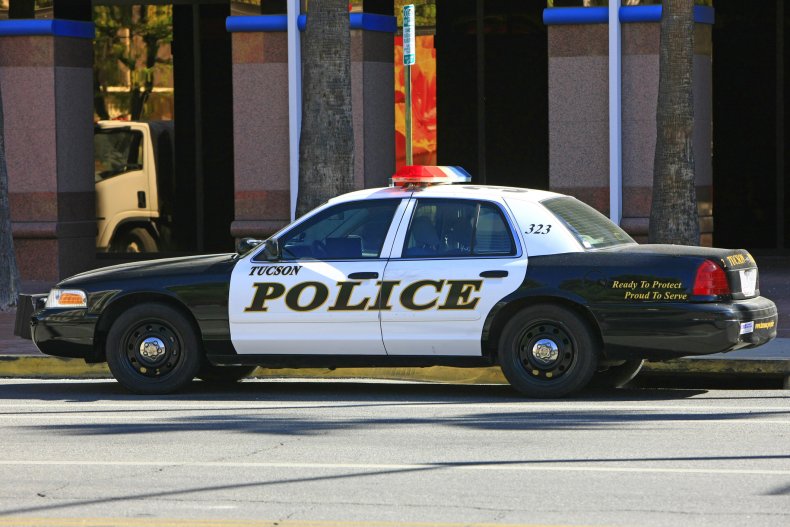 A Facebook post published by the Tucson Police Officers Association said, "The Tucson Police Officers Association has worked tirelessly with the city of Tucson to maintain service delivery throughout the COVID-19 pandemic. Several hundred of our officers have chosen to become fully vaccinated. Today the city plans to adopt a mandatory employee vaccination policy: vaccinate or face discipline, up to and including termination.
"We take the pandemic seriously. We also take our employee rights seriously. The city made this decision outside of the normal meet and confer process and without regard to the several labor agreements that govern changes in working conditions.
"The decision to vaccinate is extremely complicated and deeply personal. We call for the city to delay this policy. Our police and fire personnel have been stretched to the limit over the past year and a half. Now is the time to stand together, not make rash decisions."
On Sunday, Arizona reported more than 3,000 additional COVID-19 cases and two more deaths. This follows the 3,200 cases reported on Friday and 3,400 cases Saturday, according to The AP.
Newsweek reached out to the Tucson Police Officers Association, the city of Tucson, and the mayor's office for comment but did not hear back in time for publication..