Locals Smash Windows of Restaurant After Owner Celebrated Queen's Death
A fish and chip shop in Scotland has had its windows smashed after its owner shared a controversial video where she celebrated the death of Queen Elizabeth II.
A photo of the damage at Jaki Fish and Chip Shop in Muir of Ord, in the Scottish Highlands, was shared on Twitter on Saturday.
The image, taken at night, showed the window had been smashed and that the glass surrounding the hold had cracked.
Police confirmed they had investigated reports of vandalism at the fish and chip shop in a statement sent to Newsweek.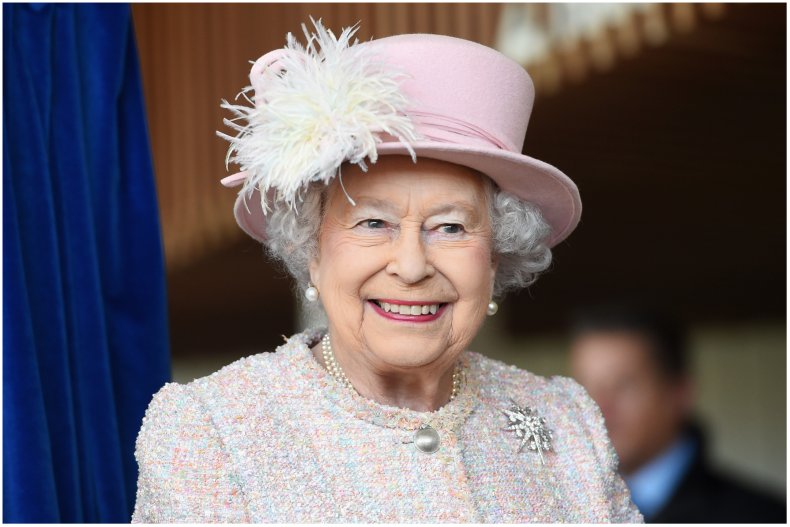 A Police Scotland spokesperson said: "Officers received a report of damage to a property in the Seaforth Road area of Muir of Ord which is thought to have happened between 7:30 p.m. on Friday, 9 September, and 10:30 a.m. on Saturday, 10 September, 2022."
The fish and chip shop was damaged after owner Jacki Pickett shared a now-deleted video online where she celebrated the queen's death.
In the clip, Pickett could be seen holding a board that said: "Lizard Liz is dead. London Bridge has fallen." London Bridge is a reference to the funeral plan for the queen.
Pickett has also shared conspiracy claims in her fish and chip shop, including false claims about COVID-19.
While Pickett celebrated the queen's death, she claimed as a point of pride on her website that she had visited then-Prince Charles's office in London to receive an award.
Following the public outcry and fallout regarding Pickett's comments, the National Federation of Fish Friers (NFFF) said it had revoked her membership.
The NFFF is a trade association that represents the fish and chip industry and shop owners across the U.K.
It said: "The NFFF has been made aware of social media posts made by one of our members that are in extremely bad taste and completely against all of the values our organization and industry hold dear.
"We have discussed this as a board and have taken the decision to revoke the membership of this business owner and we will be writing to them and asking them to remove all association of the NFFF from her business, social media and websites."
Newsweek has contacted Pickett for comment.
Queen Elizabeth II died, aged 96, at Balmoral Castle and brought an end to a reign that spanned more than 70 years.
Her reign saw the U.K. transform from an imperial power to a multicultural society within a few decades.