Lochte, Rio Swimmers Caught on Video in Gas Station Confrontation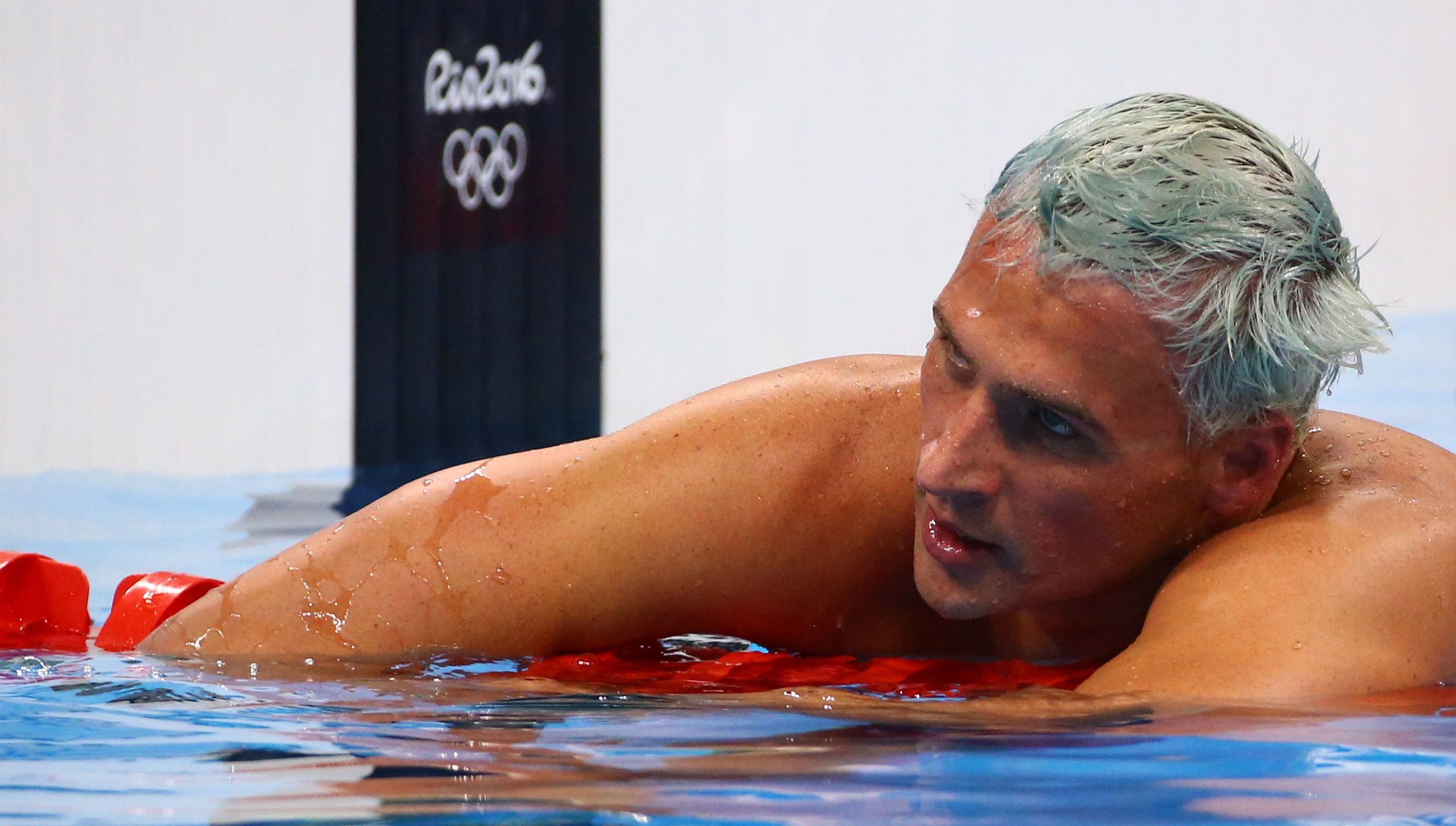 Brazil TV aired a closed-circuit television video on Thursday from a gasoline station in Rio de Janeiro showing four Olympic swimmers involved in a dispute with employees, over what a security sources said was damage to the premises.
The images broadcast on Globo TV appeared to show the swimmers, including Olympic gold medalists Ryan Lochte and Jimmy Feigen, being prevented from leaving the station by security.
The video does not show them causing any damage, but only being hustled out of the bathroom by uniformed employees of the Shell station.
Three of the swimmers are made to sit on the ground with their hands in the air. At one point, Lochte stands and appears to argue with the guards but is made to sit down again.
"There was some confusion," the Brazilian security source told Reuters, saying the swimmers had caused damage in the bathroom. He said they had broken a door at the station, but staff there on Thursday said they believed the swimmers had only torn down a poster from the wall.
An employee of the gasoline station, who declined to give his name, said he had provided CCTV images to police and had been told not to comment further.
A sign on one of the bathrooms at the site had a sign on it saying "Please Do Not Enter."
A spokesperson for the U.S. Olympic Committee (USOC) declined to comment.
The USOC said earlier on Thursday that three of the swimmers who remain in Brazil would be helping police with their investigation, after authorities stopped two of them leaving the country the previous day. Lochte returned to the United States on Monday.
Gunnar Bentz and Jack Conger, the swimmers who were taken off their flight on Wednesday, arrived at a police station in downtown Rio on Thursday but left immediately without getting out of their vehicle after it was swarmed by journalists.
Rio Games organizers on Thursday defended the four swimmers whose accounts of an armed robbery at the weekend are under question by Brazilian police, saying they were just kids who were having fun and made a mistake.
"These kids tried to have fun, they tried to represent their country to the best of their abilities," Rio 2016 spokesman Mario Andrada told reporters said, without elaborating.
"They competed under gigantic pressure. Let's give these kids a break. Sometime you take actions that you later regret. They had fun, they made a mistake, life goes on."