Lockdown in England to be Eased from Monday
Prime Minister Boris Johnson has announced an easing of lockdown measures from Monday, June 1, allowing up to six people to meet outside—providing members of different households continue to stay two meters apart and only meet up in gardens and private outdoor spaces.
The news will be welcomed by millions who have not been able to see loved ones since Johnson imposed a nationwide lockdown to combat the spread of COVID-19 on March 23.
The prime minister said: "From Monday we will allow up to six people to meet outside provided those from different households continue strictly to observe social distancing rules - staying two meters apart.
"There is no difference in the health risks, so we will now allow to meet in gardens and other private outdoor spaces.
"These changes mean that friends and family can start to meet their loved ones - perhaps seeing both parents at once or both grandparents at once.
"For many people I know this will be a long awaited and joyful moment."
However, the prime minister urged people not to meet up with too many others from different households in quick succession, in order to stop the spread of the disease.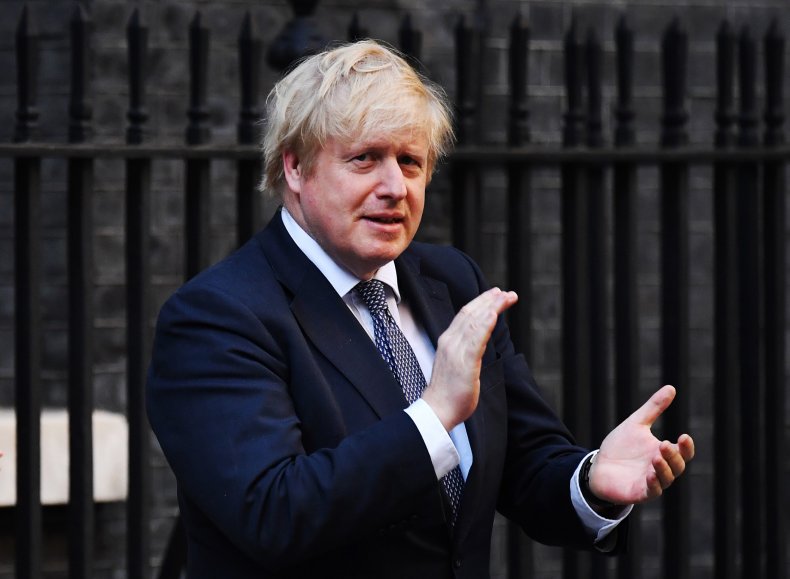 Outdoor retail and car showrooms will also be allowed to open from Monday and, a fortnight later on 15 June, other non-essential retail outlets will also be allowed to open.
The prime minister said the changes were conditional and based on the scientific data confirming that the changes are safe.
Johnson said there could well be further local outbreaks and the brakes will be put on, opening the door to more localized lockdowns.
Johnson's announcement comes on the same day the the government launched the test and trace scheme as a way of easing lockdown restrictions.
Anyone who develops COVID-19 symptoms, which include a persistent cough, fever or loss of taste and smell, will have to isolate for seven days. If they live with others, then the rest of the household will have to isolate for 14 days.
However, what's changed under the new system, is that those who have symptoms should ask for a test online or call to arrange a test by calling 119, a new number set up specifically for COVID-19 inquiries.
If the person affected returns a negative result, everyone in the household can go back to normal, however if the test comes back positive, the NHS Test and Trace team will get in touch - via text, email or phone call - to discuss who else the person has been in close contact with.
Those who are thought to be at high risk of catching the virus will be asked by the NHS to isolate for 14 days.