'Locke and Key' on Netflix Ending Explained: What Happened at the End and What It Means for Season 2
Locke & Key has been streaming on Netflix since Friday, February 7, and many viewers have their way to the dramatic ending of the series, which features a number of huge cliffhangers for Season 2 as Dodge (Laysla De Oliveira) enacts her evil plan to stop her being flung into the Black Door and the true nature of Gabe (Griffin Gluck) is revealed. Locke & Key showrunners Carlton Cuse and Meredith Averill, however, have released a video which helps to explain what happens at the end of their show and what it could mean for the next season.
What happened at the end of Locke & Key?
WARNING: Spoilers ahead
In Episode 10 of Locke & Key, Dodge returns to the Keyhouse with the Crown of Shadows and an army of shadow monsters, which she has unleashed to try and get the keys she needs from the Lockes. However, Bode Locke (Jackson Robert Scott) attacks Dodge with a light-up plastic swords, which teaches him that she and her monsters are vulnerable to light.
After Bode attacks her, she seems to be unconscious, and Kinsey (Emilia Jones) hatches a plan to open the Black Door with the Omega Key (which she previously found in her father's urn) and throw her into it, trapping her in the demon dimension where she came from. Scot Cavendish (Petric Jones) and Gabe come to the Keyhouse to help them carry her body and they throw her into the Black Door, ridding them of the scourge of Dodge forever.
Or so they think. In fact, Dodge has used a key to make the Matheson Academy phys ed teacher (and former friend of their father) Ellie (Sherri Saum) become her doppelganger, so the Lockes have in fact trapped their teacher behind the Black Door.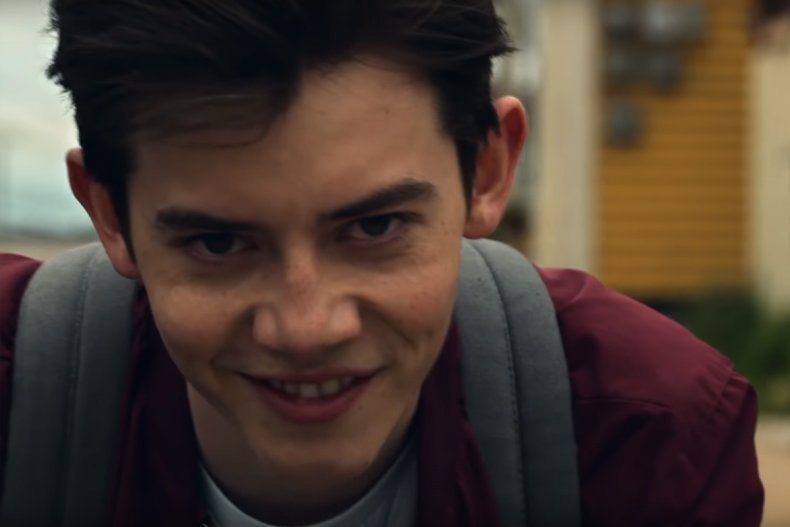 In a Netflix video, Cuse hinted that Locke & Key Season 2 will explain what happens to Ellie and what is really behind the Black Door. He said: "They were tricked and now poor Ellie is on the other side of the door. What that means for Ellie, whether Ellie is dead, a demon, in suspension ...well that's kind of a Season 2 question."
Asked what was behind the door, he said: "Nothing good, let's just put it that way. First of all, it's gelatinous kind of like demon Jell-O. There's a lot of things behind there you don't want to enter into our world, hence the existence of the door." This also suggests that Dodge may be joined by a bigger bad from behind the door in the next set of episodes.
The ending of Locke & Key, however, also shows us that something may have already got out of the Black Door. We see a shard of light enter Eden's (Hallea Jones) body, and a later scene sees her eating a massive amount of food⁠—one of the signs the show uses to show us someone has been possessed by a demon. Season 2, therefore, could see the school mean girl get even worse and become another major threat the Lockes have to deal with.
Now we know that Dodge is not behind the Black Door, the question is where is she? The surprise answer is that she has used the Identity Key to become Gabe, who we see cycling at the end with a demonic grin on his face.
This reveal is a major departure from the comics, put in so that Season 2 could see Eden and Gabe join forces to wreak havoc. Spekaing to The Wrap, Averill said they did this because they, "wanted something that would also propel us into Season 2 and have this new dynamic of what our villain/villains would look like."
She added: "That's when we came up with the idea that when they open the Black Door at the end of the finale, that one of those demon bullets would hit the most unlikely of villains in our show — though she certainly is a very good mean girl — Eden.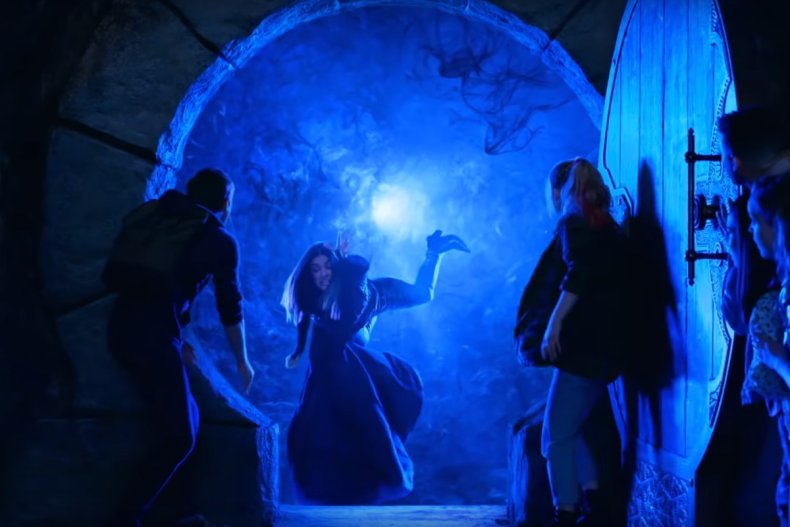 "We just loved the idea of the pairing of these two characters, Gabe and Eden, who really didn't have any scenes together throughout the season, and setting the stage for the fact that these two are going to be conspiring for the second season, which is something that now that we're in the writers' room on Season 2, we're having way, way, way too much fun with."
This implies that Locke & Key Season 2 is coming, even though the show has not been renewed for another season by Netflix yet. However, the signs are good that a recommisson is likely. Though the streamer does not reveal viewing figures, the series is currently sitting at number 2 on the most-watched list on Netflix U.K. (U.S. Netflix does not reveal its top 10 shows).
Locke & Key is streaming now on Netflix.