'Locke & Key' Season 3 Netflix Release Date, Trailer and What to Expect
Locke & Key is set to come to an end exactly the way the show's creators envisioned.
Netflix's fantasy horror show may only have one more outing, but that doesn't mean it'll be any less thrilling for fans.
Here's everything we know so far about the forthcoming third season.
When Is 'Locke & Key' Season 3 Out?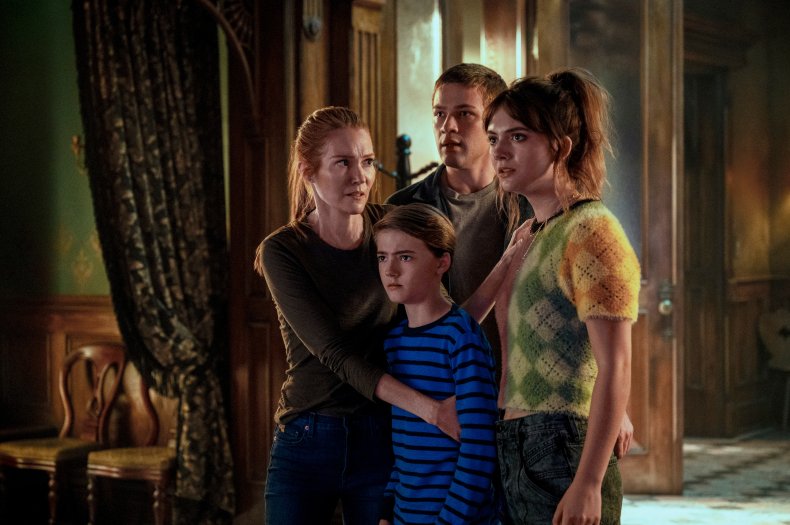 Locke & Key Season 3 will be released on Netflix on Wednesday, August 10, going against the typical Friday release for most shows on the streaming platform.
Like with other shows, though, Locke & Key will be made available in full, meaning that fans can binge watch the series to their hearts' content.
Carlton Cuse and Meredith Averill revealed the show would come to an end in April 2022, saying of the final episodes: "Once we began Locke & Key we felt three seasons was the ideal length to bring the Locke family and their Keyhouse adventures to a satisfying conclusion.
"As storytellers we are grateful that we had the opportunity to tell our version of Joe Hill and Gabriel Rodriguez's incredible story exactly how we wanted. We're keeping the magical keys, though, for our own personal use."
What Is 'Locke & Key' Season 3 About?
Locke & Key Season 3 sees Bode Locke (Jackson Robert Scott), the youngest son of the Locke family, coming across a time-travel key that he finds in the hands of a grandfather clock.
The discovery could well lead to the destruction of everything the Locke family know and love, though, because it leads to new villain Frederick Gideon (Kevin Durand) being about to time travel, learning of the keys and what they can do.
Determined to take control of a portal by collecting as many keys as possible, it's up to Bode, and his siblings Tyler (Connor Jessup) and Kinsey (Emilia Jones), to do all that they can to stop him.
Who Will Star in 'Locke & Key' Season 3?
Scott, Jessup and Jones are all set to return to Locke & Key Season 3, as is Darby Stanchfield as the Locke family matriarch, Nina.
Durand will once again portray Frederick Gideon in the third season, while Brendan Hines is expected to play Josh Bennett, Sherri Saum will play Ellie Whedon, and Coby Bird is expected to return as Rufus Whedon.
Is There a Trailer for 'Locke & Key' Season 3?
Yes, a trailer for Locke & Key Season 3 was released on July 28, which gave viewers their first glimpse of the drama set to unfold in the final season.
Locke & Key is out on Netflix on Wednesday, August 10.