Loeffler, Perdue Will Struggle to Win Georgia Without $2,000 Stimulus Checks: Newt Gingrich
Georgia GOP Senators David Perdue and Kelly Loeffler will struggle to win their upcoming runoff races if Congress doesn't approve $2,000 stimulus checks, former House Speaker Newt Gingrich said on Wednesday.
While appearing on Fox News' America's Newsroom, Gingrich was asked about the new economic relief legislation and how it relates to the runoffs in Georgia, which will determine if Republicans can retain majority control of the Senate.
"The long-term control of the U.S. Senate lies in Georgia. Both Georgia senators have endorsed the $2,000 payment that President Trump has proposed," Gingrich said.
He went on to say that he would "beg" Senate Majority Leader Mitch McConnell "to bring up the $2,000 payment as a freestanding, independent vote and have people like Senator Loeffler and Senator Perdue able to come back and vote for it."
Gingrich than said that if the Democratic challengers, Jon Ossoff and Raphael Warnock, "could be in favor of the $2,000 unit and can attack Mitch McConnell for the next six days, I think it's very hard at that point to win the race."
Newsweek reached out to Gingrich for further comment but did not receive a response in time for publication.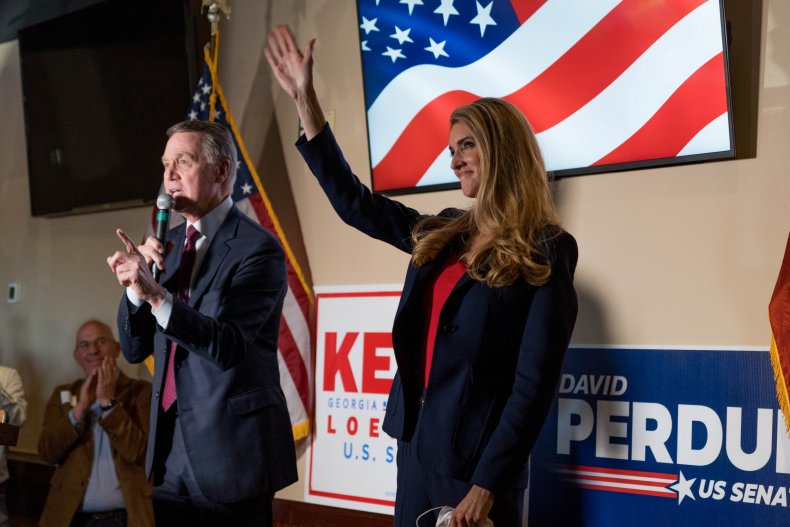 Gingrich's remarks come amid political turmoil over the new stimulus package. Last week, Congress passed the $900 billion bill, which provides $600 in a direct payment to eligible Americans. But shortly afterward, President Donald Trump expressed his opposition to the legislation and demanded that the payments be increased to $2,000, although he signed the bill on Sunday.
In response to Trump's demands, the House on Monday reached bipartisan agreement to increase the checks to $2,000, but its bill doing so has been blocked by McConnell from consideration in the Senate.
McConnell then introduced a new bill on Tuesday, which includes $2,000 checks and other Trump priorities, such as the establishment of a commission to look into voter fraud, an issue that Trump has continued to promote following his election loss.
Gingrich said it would be "very hard" for Perdue and Loeffler to win their runoffs if the Senate does not approve $2,000 direct payments, and both Republican incumbents have expressed support for Trump's demand for the check increase.
On Tuesday, Loeffler told Fox News that she has "stood by the president 100 percent of the time."
"I'm proud to do that, and I've said absolutely we need to get relief to Americans now and I will support that," Loeffler said.
She made similar comments in a tweet, where she wrote, "I agree with @realDonaldTrump — we need to deliver $2,000 direct relief checks to the American people."
While appearing on Fox News' America's Newsroom on Tuesday, Perdue said, "I fully support what the president is doing right now."
In a tweet, Perdue added, "President @realdonaldtrump is right — I support this push for $2,000 in direct relief for the American people."
Newsweek reached out to Perdue and Loeffler for comment but did not receive a response in time for publication.