Logan Paul Calls Himself 'Ex-Controversial YouTuber,' Says It's 'the Beginning of the End' For Him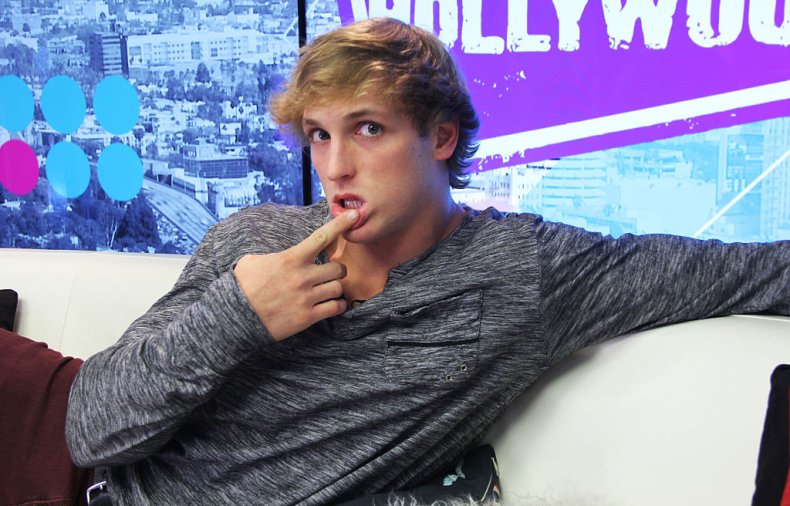 YouTube star Logan Paul, probably best known for a controversial video of an apparent suicide victim in a Japanese forest in 2017, gave a freewheeling interview Monday with Fox Business channel's Liz Claman. The interview was about the rise of the TikTok, but regularly shifted focus as Paul went on tangents.
Paul starts the interview by correcting Claman for calling him controversial.
"I'm an ex-controversial YouTuber. That's no longer me," he said.
The conversation then shifted to Facebook, TikTok and other platforms trying to play catch-up with the popularity of YouTube, pushing out more video content. Claman casually mentions that Paul is on other platforms, prompting Paul to reply, "I'm everywhere, baby. I'm everywhere. And I'm nowhere. I'm like a ghost."
He then describes why he hasn't optimized his inactive Facebook account, even though he has nearly 16 million "likes" on the platform.
"Can I say this? YouTube does a better job of monetizing for creators. That is the home, for me, as a creator, not only where my content can be seen, consumed, digested, but also like, they pay. I think Facebook just got into monetizing, I'm so sorry Facebook and Instagram. Um, but yeah, I don't know how much of an audience is there," he said.
Paul also admits he's putting out more money than he's making in order to make his videos.
"I will say my expenses just surpassed my income for the first time ever. I just sat with my financial manager, he told me that. I'm definitely going downhill from here," he said.
"Does that make you nervous?" the interviewer asks.
"Yeah, absolutely, I'm terrified," he replied. "I think it's the beginning of the end."
There's a long silence, broken by Paul randomly shifting to his pink eye diagnosis.
"I also have pink eye," Paul says.
There's a long period of silence before Claman gets Paul back on topic, asking whether Paul is interested in leaving YouTube.
"What's the incentive? You know what I'm saying? I think it's, 'Where do people watch content the most?' That's where I want to post, to be honest. I'm slightly not so concerned with money. Maybe that's why my expenses have surpassed my income. It's probably not the best thing ever. I want to be posting where my content is going to be seen and consumed," he said.
Claman then mentions the controversial 2017 video of the suicide victim in a Japanese forest where Paul can be seen asking the deceased victim hanging from a tree, "Yo, are you alive? Are you f—king with us?"
"You've had followers go everywhere with you, the good, the bad, the ugly," the interviewer says. "Obviously the situation in late 2017, you had some offensive content from this Japanese suicide forest. It's not—this is how we feel here at Fox Business—it's not how people fall, it's how and whether they get up. And you got up. You did this very compelling apology video, my kids had me watch it, I actually really liked it. I thought it was really good. You didn't take any money from that, so you put your—well you didn't put your money where your mouth is..."
"Quite the opposite," Paul replies.
In fact, YouTube banned Paul from monetizing videos for a short while after the initial controversial video was uploaded (and then taken down). This action gave Paul no choice over monetizing his videos.
The interview then pivoted to his new endeavor, his bet of a $100,000 that's he's the fastest YouTuber on the planet, which led to the creation of the YouTube Challenger Games, a live stream charity event benefitting the Special Olympics on July 27.
"I'm the fastest YouTuber, I'm the fastest entertainer on the planet... I could be the quickest man on the planet," he said. Nine-time Olympic gold medalist Usain Bolt is widely considered the fastest person on the world.
The interview then concludes with Paul claiming his podcast Impaulsive with Logan Paul is the number one podcast in the world. It's not clear what metric Paul is using to make this claim, but according to iTunes, as of this reporting, Implaulsive currently does not rank in the top 100 podcasts.