Logan Paul Responds to Suicide Forest Video with Second Apology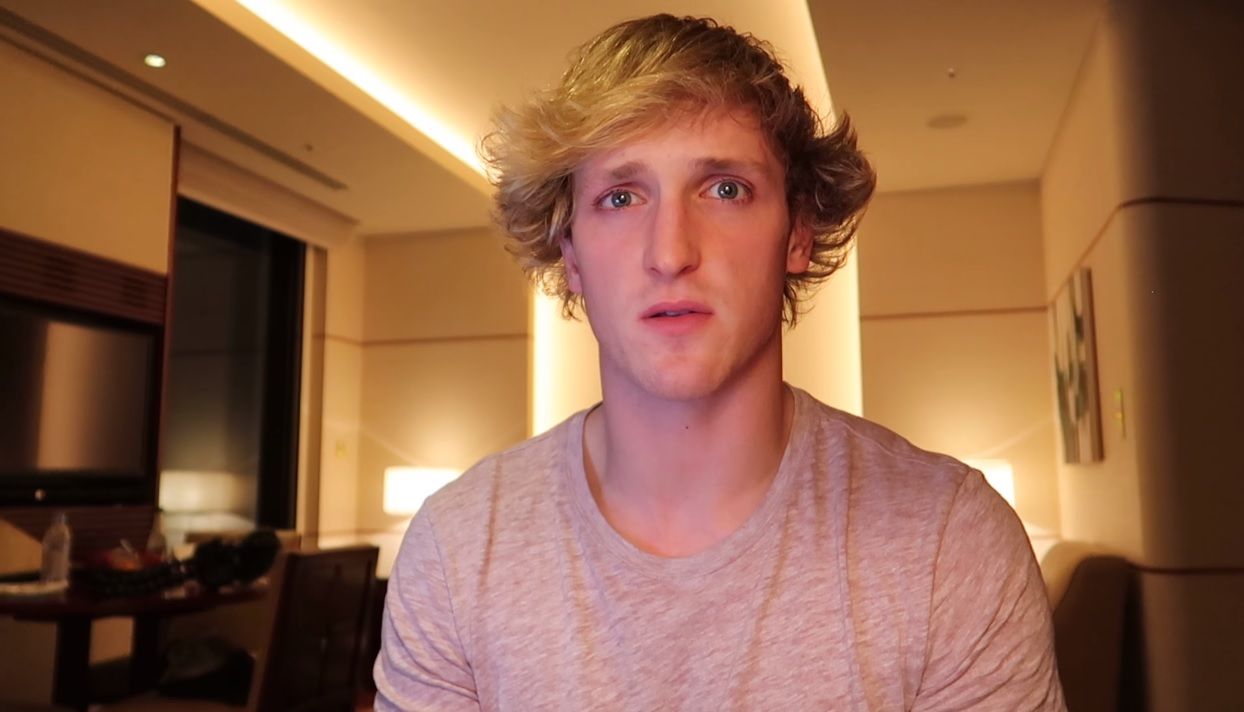 YouTube personality and internet celebrity Logan Paul angered many this week by uploading a video he and his friends recorded in Japan's Aokigahara Forest. In response to the outcry, Paul demonetized the video and then deleted it, apologizing first in a Twitter post on Tuesday then in a second YouTube video posted several hours after his tweeted apology.
"To my fans who are defending my actions, please don't." Paul says in his video "So Sorry." "They do not deserve to be defended."
In the original video, the 22-year-old Paul, his buddies and their Japanese guide come across the body of a man who presumably hanged himself from a tree. "This is a first for me," Paul says in the now-deleted footage, turning the camera from the body to his own face.
Though he doesn't crack a smile, his friends (who often appear in his videos) are visibly giggling and smiling in the background as Paul explains the situation to his viewers. "Yo, you alive?" he says, turning the camera back to the man's body. "You fucking with us?" Some sad, minor-key piano chords play underneath the footage.
In Paul's apology video, he solemnly speaks to "the internet" as a whole, and the suicide victim's family, admitting that there wasn't an excuse for his actions. He doesn't explain what he thought the video would achieve. He does say, though, "The goal with my content is always to entertain, to push the boundaries, to be all-inclusive. In the world I live in, I share everything I do."
Paul, whose full-time job uploading online content reportedly earns him six figures a post, traveled to Japan looking for viral content. Because he de-monetized both the "suicide forest" video and his apology video, he wasn't going to make money directly from advertisements on either.
Assumedly, Paul uploaded the Aokigahara video to further his brand in lieu of making money, which means one of two things: Either he didn't realize uploading a video of himself and his friends mocking a dead man was an unethical, disturbing act of narcissism revealing his lack of empathy, or he was aware of how screwed up the footage was but believed the potential views and online engagement the video would earn him outweighed the harm he'd do. Either way, Paul chose himself.
No announcements have been made regarding Paul's career on social media platforms. It's extremely unlikely that he'll be removed from YouTube or Twitter.
A YouTube representative told NPR that Paul's original video "violates its policies against presenting violent or gory content in a way that is sensational or disrespectful," but because Paul removed it himself he hasn't experienced any form of punishment beyond millions of angry tweets and bad press.
Newsweek has reached out to Logan Paul, but he has so far not responded to requests for comment.