Logic Takes to Instagram Amid Jessica Andrea Divorce Rumors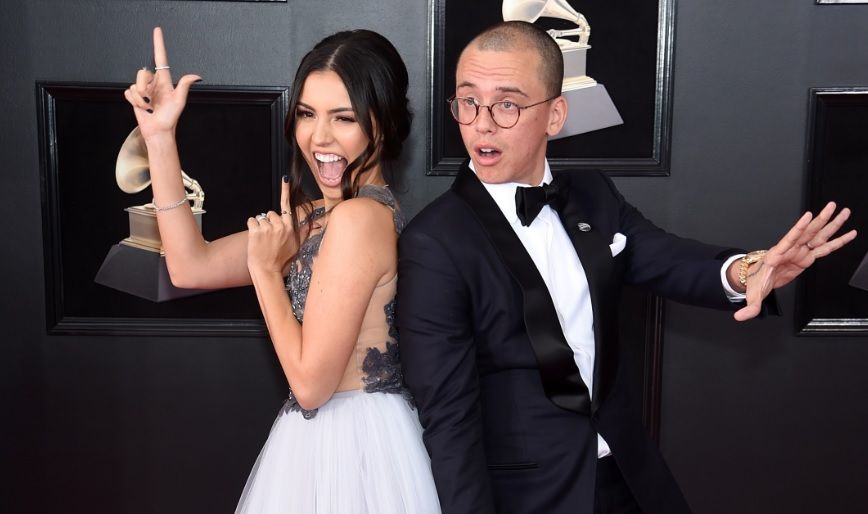 Logic's personal life might be in turmoil as rumors about a divorce from wife Jessica Andrea swirl, but his professional life is soaring. On Monday, the rapper took to Instagram to promote his new mixtape, Bobby Tarantino II, which shot to No. 1 on Billboard.
"#1 Off a mixtape. Two in less than a year. Thank you!" he wrote on Instagram. The post was liked nearly 500,000 times by his 4.5 million followers.
If his marriage were shaky, he didn't let it show on Twitter. The following day he showed his appreciation for his fans. "I love that I get to wake up every day have fun and spread a positive message for a living!" he tweeted. "You're amazing. Do what you Love!!"
On Saturday, TMZ reported Logic and Andrea were on the outs and there wasn't a chance of reconciliation. Before the model deleted her Instagram account, Andrea unfollowed Logic. Despite the numerous reports about their supposed split, divorce documents have not been filed.
The rapper took to social media on Tuesday to issue an official statement about his split.
Logic, né Robert Bryson Hall II, shot to stardom with his song "1-800-273-8255," which earned him two nominations at the Grammys. The January awards show was the last time he and Andrea were pictured together in public.
The split might be shocking to some, especially since Logic bragged about his wife to GQ last month, saying he got a tattoo that reads, "Happy wife, happy life," before he married Andrea in 2015. "That shit is real. I actually got it before I got married. I just knew," he said. "I loved the woman that I was with and I felt really good about that, because as much success as you can have, or money and financially being stable, amassing fans, millions of people know who you are, it is all nothing without having someone to share it with."