Why Did Logic and Jessica Andrea Break Up? Rapper Responds to Divorce Rumors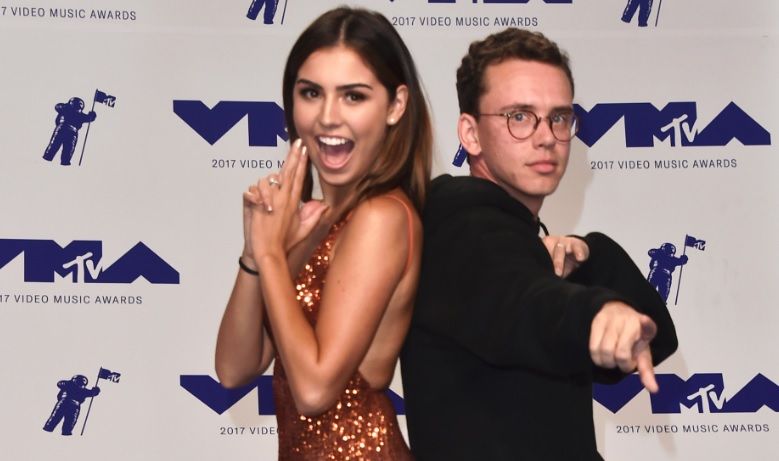 On Tuesday, "Everyday" rapper Logic took to social media to address his split from wife Jessica Andrea. While rumors of infidelity swirled, Logic explained their relationship simply ended—that there wasn't any hatred between them as a couple—they simply didn't work out.
"After two years of marriage, we have come to the loving conclusion that we are much better as friends. As entertainers, we have made every aspect of our lives public, yet we would appreciate your respect and privacy on this issue," the beginning of the statement said.
"At the same time, we would like to shut down the speculation and potential internet clickbait as to the 'why' in how this happened, or the 'who might have done what to whom,'' he said. "It's very simple: it just didn't work out. There is no anger involved. No fighting, no cheating, no nothing. We love each other and will continue to support each other for the rest of our lives."
Before fans had a chance to offer their sympathies, Logic wanted them to know there was nothing to be upset about.
"And to all the fans: don't be sad. Be happy that we could peacefully end this chapter of our relationship, beginning a new one full of love and happiness. There will be no displays of anger or hatred that tear people apart; the public will not be made the choose sides. There are no sides, there is just us," he finished. "Two people who loved each other in marriage and will continue to love each other for the rest of our lives."
Within minutes, the post was liked more than 20,000 times by Logic's 2.27 million followers. On Saturday, TMZ was the first to report the split.
Newly single, Logic is slated to start his Bobby Tarantino vs. Everybody Tour in Boston on June 8. He mixtape, Bobby Tarantino II, hit shelves on March 9 and quickly hit No. 1 on Billboard.