'Loki' Episode 2 Explained: Who Is Lady Loki?
Loki once again pulled from his bag of tricks in episode 2 of the Disney+ series Loki.
The episode ended with another cliff-hanger, leaving Marvel fans on the edge of their seats until episode 3 arrives.
There were plenty of revelations, surprises and Easter eggs from this week's installment, so let's take a look at what it all means for the Marvel Cinematic Universe series.
Everything from this point is a spoiler for episode 2 of Loki.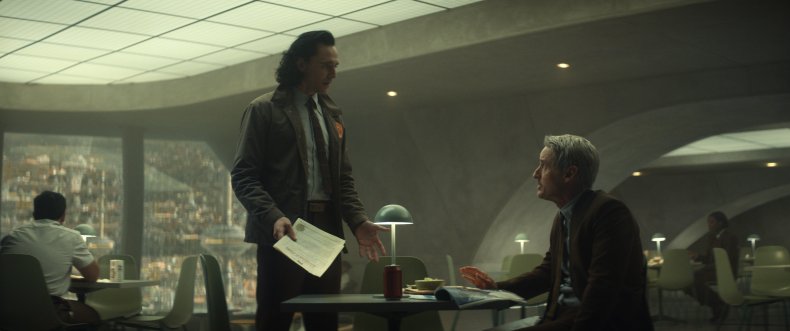 What happened in episode 2 of Loki?
"The Variant" saw Loki (Tom Hiddleston) gradually build the trust of his new partner Mobius M. Mobius (Owen Wilson), only to then seemingly betray him and the Time Variance Authority (TVA) at the end of the episode.
Loki receives incentive at the start of the episode to help the TVA—an audience with the almighty Timekeepers. After a rocky start where the Trickster God makes a mess of his first mission, he's relegated to desk duty. It's there he makes a case-breaking discovery on the location of the Loki variant they're hunting.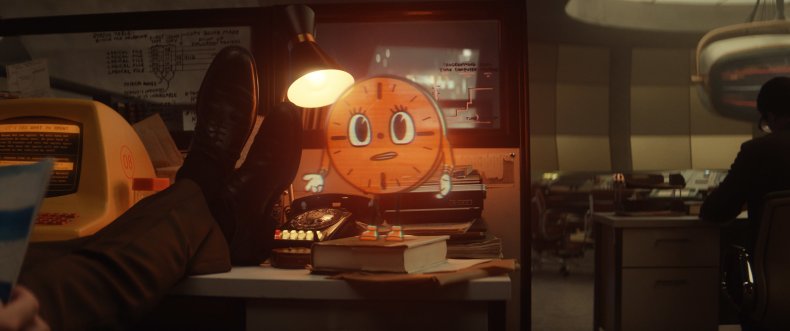 After discovering variants can hide out in pre-apocalyptic events in time, Loki and Mobius take a quick detour to Pompeii before going after their target.
The TVA squad make their way to a superstore in the fictional Haven Hills, Alabama, in the year 2050, just before the town is due to be destroyed by a hurricane.
It's here that our Loki comes face to face with the variant Loki they're hunting, via many conduits of people they're mind-controlling. After some witty back and forth, and a fight between the Lokis, the true variant the TVA is hunting reveals themselves.
While fans were expecting to see a double of Tom Hiddleston, this version of Loki, horns and all, turns out to be female.
After dropping rigged bombs through time portals, throwing the Sacred Timeline into chaos, Lady Loki leaves a new doorway open for our Loki to follow her through. Mobius gives chase but can't stop him in time.
Who is the actress that plays Lady Loki?
British actress Sophia Di Martino plays the female version of Loki Laufeyson who, in the comics, is referred to as Lady Loki.
The character was only added into the Marvel comics in 2008 when he took over a human body meant for fellow Asgardian Lady Sif. This moment marked the birth of Lady Loki.
Di Martino has previously starred in a number of British TV shows including Flowers and Mount Pleasant, while she also had a role in the Danny Boyle film Yesterday.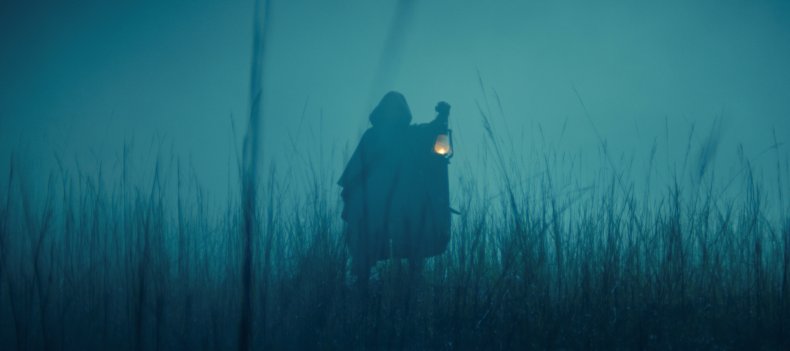 Easter Eggs in Disney+ series Loki, episode 2
As is tradition in any Marvel property, there were plenty of fun references, mentions and clues littered around the episode "The Variant."
We got to see Tom Hiddleston as a Tour de France winner as one of the many variations of Loki they could be hunting. Also included in this line-up was a Hulk Loki, which may be a reference to the popular fan theory that Loki became Bruce Banner before he died at the beginning of Avengers: Infinity War.
A conversation between Judge Renslayer (Gugu Mbatha-Raw) and Mobius may have perked up some ears. While holding a pen that read "Franklin D. Roosevelt High School" Mobius assumed it must belong to the analyst that Renslayer keeps on the side. Peter Parker and his classmates go to Midtown High School so it seems unlikely to be them, but it's entirely possible that there is a TVA agent masquerading as a teenager somewhere out on earth.
New episodes of Loki drop every Wednesday on Disney+