'Loki' Episode 3 Explained: What is Loki's Sexuality?
Loki (Tom Hiddleston) and who we thought was Lady Loki (Sophia Di Martino) teamed up for survival in episode 3 of the Disney+ series Loki, and the pair shared an insightful heart-to-heart along the way.
While a planet crumbled around them, many previously unknown details about the characters were revealed, including Loki's bisexuality. During an honest conversation the pair discussed the source of their powers, their true identities and love.
Episode 3, "Lamentis" marks the halfway point for season 1 of Loki on Disney+, so let's recap what happened. Spoilers ahead.
Loki's sexuality revealed
We found out more about the mysterious Lady Loki, who prefers to go by Sylvie, but also a lot of unconfirmed information about the original Loki too.
"Lamentis" picks up with both arriving at the Time Variance Authority, with Sylvie ready to confront the Time Keepers. Loki interrupts her before they're both cornered by Judge Renslayer (Gugu Mbatha-Raw). Loki creates a portal for them to escape through, which traps them for the rest of the episode.
Loki and Sylvie are stuck on the far away world of Lamentis in 2077, and a crashing planet is due to destroy everything in 12 hours. During this quest for survival and an escape from Lamentis, the on screen duo begin to bond.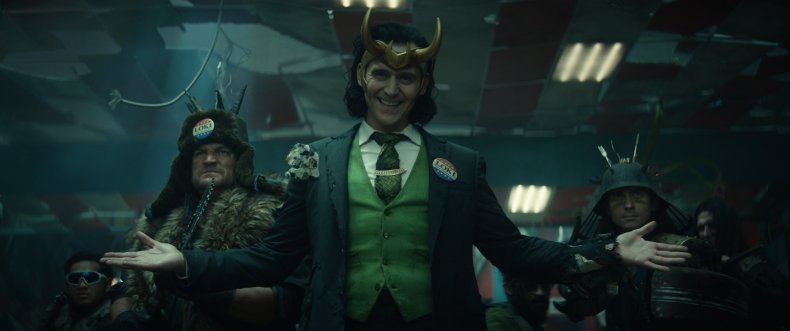 The pair eventually sit down for a drink on a train cart and the conversation turns to the subject of love. This is when, champagne glass in hand, Loki reveals more details about his sexuality, confirming that he's interested in both men and women.
After they've dissected Sylvie's love life, she turns the question on him, asking, "How about you? You're a prince, must be would-be princesses—or perhaps another prince?"
To this question Loki confirms he is bisexual, simply replying, "a bit of both. I suspect the same as you."
Loki has often been portrayed as bisexual and even gender fluid in the Marvel comics.
What we learned about Lady Loki, aka Sylvie
We learn Lady Loki's real name in this episode when she snaps at being called a Loki. She says she's not a Loki anymore as she now goes by the alias Sylvie.
It's discovered that Sylvie, despite being a Loki, is very different to our original in many ways. She didn't have the same upbringing, she doesn't share the same powers, and she also "never sits with her back to a door."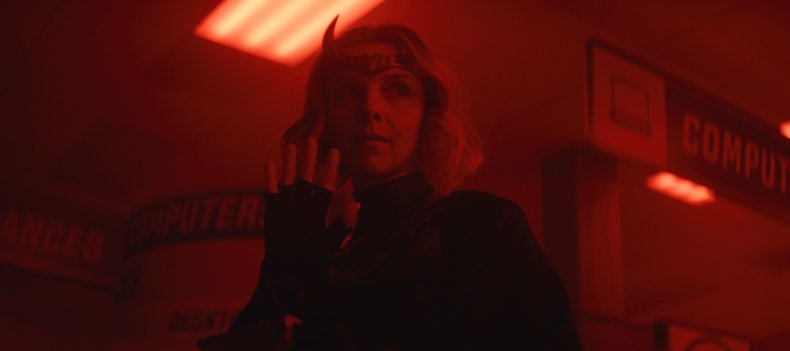 Sylvie's most distinguishable power seems to be enchanting other people, a form of mind control. While Loki learned his magic from his mother, Sylvie reveals that she had to teach herself the ability.
Notably she also assures Loki that she too is a hedonistic person, maybe even more so than him, but never at the expense of a mission.
Previous references to Loki's sexuality in the MCU
Fans speculated that Loki's gender and sexuality would be a running theme within the Disney+ series when an early teaser trailer dropped online.
An image showing Loki's TVA file shared an interesting detail. Under the section marked gender, the answer typed onto the page said "FLUID."
In 2014, writer Al Ewing wrote the comic series Loki: Agent of Asgard and portrayed the main character as bisexual and gender fluid. On Tumblr, Ewing wrote: "Loki is bi and I'll be touching on that. He'll shift between genders occasionally as well."
In previous comic books, he's taken on the form of a woman. During the Dark Reign storyline in the Thor comics, he took over Asgardian Lady Sif's body.
It's unclear if Loki and Sylvie's sexuality will play a further part in the Marvel Cinematic Universe series on Disney+ or if it was just a line thrown in for fan service, but there's three more episodes to come which will confirm everything. Episode 4 will arrive on the streaming platform on Wednesday June 30, 2021.
Loki airs every Wednesday for free to subscribers of Disney+.