'Loki' Finale: Will There Be a Season 2?
Loki brought back one of the Marvel Cinematic Universe's most popular characters after he met a sticky end in Avengers: Infinity War. Now the finale has shown how his actions will change the future of the MCU.
After Loki's efforts to uncover the truth about the Time Variance Authority and what has been revealed about the way the universe works, it seems only right that fans get to see more of him.
But given his death in Avengers: Infinity War and his confirmed absence from Thor: Love and Thunder, due out next year, it might be tricky.
Be warned, ahead are some spoilers for the finale of Loki.
Will There Be a Season 2 of 'Loki'?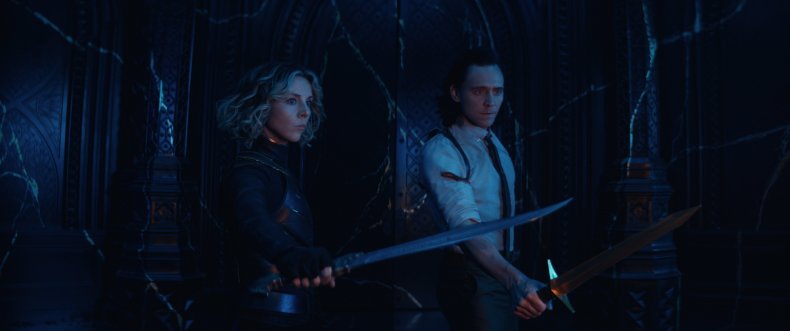 The final episode not only gave fans some much-needed answers, but also confirmed that Loki will be back for a second season on Disney+.
There was no post-credits scene, but a card was placed at the end of the graphic credits, reading: "Loki will return in Season 2."
The finale of the series also threw up some questions and cliffhangers that will need to be addressed.
The first is He Who Remains, also known as Kang the Conqueror (played by Jonathan Majors).
He Who Remains is revealed to be the person behind the Time Variance Authority—at least in the timeline of Loki (Tom Hiddleston) and Sylvie (Sophia di Martino).
When they confront him, he tells them that, if they kill him, it will unleash timelines all over the universe—creating a multiverse of madness, if you will.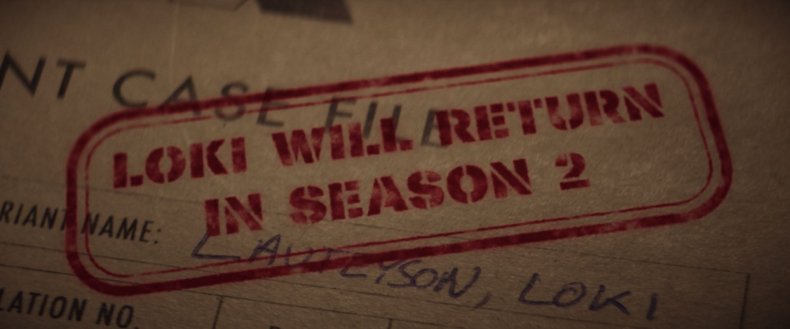 Sylvie kills him, which does destroy the sacred timeline. This means variants could turn up all over the universe: including Lokis who are hellbent on ruling Earth.
Loki heads back to the TVA to find Mobius (Owen Wilson) and discovers he is, indeed, in an alternate timeline ruled by He Who Remains.
The villain is expected to return in Ant-Man and the Wasp: Quantumania so it may be that Ant-Man (Paul Rudd) meets him through the Quantum Realm.
Speaking to the Marvel website, Loki head writer Michael Waldron said: "We knew that we wanted this show to be huge, and we wanted it to really end with a bang and have a huge impact on the MCU moving forward.
"Knowing that Kang was probably going to be the next big cross-movie villain, and because he is a time-traveling, multiversal adversary, it just always made so much sense.
"I came up with that big multiversal war mythology and pitched it out in the room one day to our producers. And they said, 'Yeah, let's go for it.'
"We knew we were going to end up meeting the man behind the curtain. And then it was just on us to make sure that that meeting really delivered."
The second cliffhanger is about Mobius and Loki.
When the trickster returns to the TVA in the final moments of the episode, he finds Mobius and B-15 (Wunmi Mosaku) but neither of his former comrades has any idea who Loki is.
This is because he has entered a new timeline, meaning he will need to win their trust and explain to them, once again, that the TVA is evil and they are variants who were stolen from their lives.
There is also the question of Sylvie and her relationship with Loki—and whether that is a little odd given they are pretty much the same person.
Fans will hope the second season of Loki answers at least some of these questions.
The ending also feeds nicely into MCU movies such as Doctor Strange and the Multiverse of Madness, which will also likely tie in with WandaVision.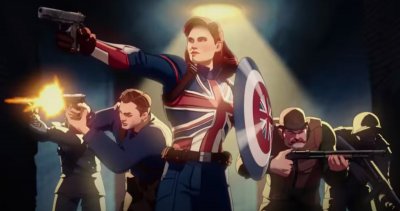 We already know that Thor: Love and Thunder will feature a female Thor played by Natalie Portman, so this may take place in a new timeline or universe.
The next Marvel series on Disney+, What If? will also show potential MCU worlds that could have existed if things had gone differently.
Given what we have learned from Loki, all these worlds may be real in a different timeline, making it fascinating watching for hardcore Marvel fans.
Now viewers just need an alternate universe where the launch date for the second series of Loki has already been announced.