Lollapalooza Chicago 2021 Lineup Rumors, Latest, and What to Know
Lollapalooza is set to return to Chicago this summer after the festival was canceled last year due to the COVID-19 pandemic.
The four-day festival will take place from July 29 through August 1, 2021, and will feature more than 170 performances across eight stages from 11 a.m. until 10 p.m. local time.
Festival-goers will be able to enjoy food from more than 35 restaurants and shop official band and festival merch, and there will be sponsor areas with giveaways, plus bars, concessions, and specialty cocktail lounges. Plus, children aged 10 and under can go for free with access to Kidzapalooza.
The lineup is set to be announced late today ahead of the tickets going on sale, but until then—this is what we know....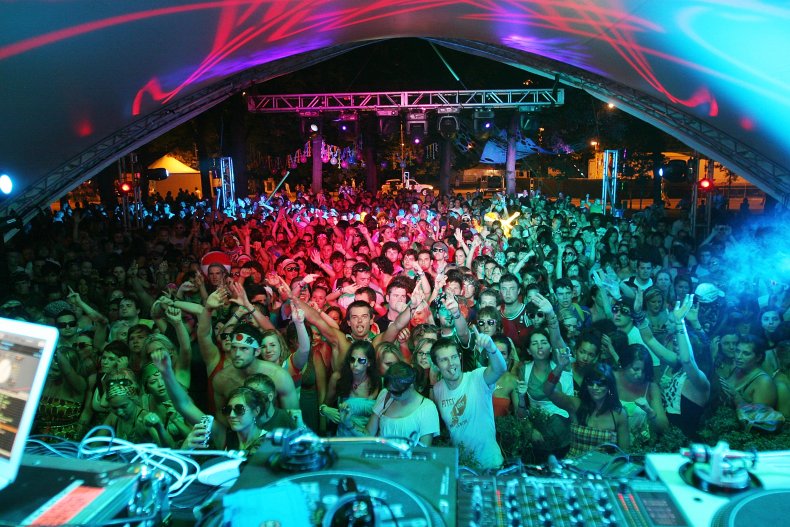 Official Lollapalooza 2021 Lineup
The official Lollapalooza 2021 lineup will be announced at 11 a.m. ET today, May 19, and tickets will go on sale at 1 p.m. ET. Foo Fighters are confirmed to play, while Journey and Polo G are rumored.
Foo Fighters
The Foo Fighters will be performing at Lollapalooza this summer, as confirmed by Dave Grohl, who said in a video announcing that the festival was back: "What's up Chicago. I'll see you this summer, with my good friends the Foo Fighters."
Journey
Journey is reportedly headlining, according to Neal Schon. In December, the Journey guitarist said on SiriusXM's Trunk Nation With Eddie Trunk: "I'm dying to get on stage again. We have our first date booked for Lollapalooza, and we're headlining in Chicago. And that's supposedly in April.
"Hopefully that'll not get pushed back, because the vaccine is finally here. And hopefully, they start dispersing it very quickly so everybody can get back on their feet and can get out and hear music, 'cause that's what heals the world, I think."
Furthermore, "Don't Stop Believin'" also plays at the end of Mayor Lightfoot's announcement video suggesting that the band is still set to play despite the festival taking place later in the summer rather in April as Schon had suggested.
Polo G
Chicago rapper Polo G's song "Rapstar" also plays in the announcement video as part of Mayor Lightfoot's playlist. Polo G performed at Lollapalooza in 2019, and his song's inclusion in the video could suggest he will make an appearance this year.
Lollapalooza Tickets
Lollapalooza tickets will go on sale at 1 p.m. ET, May 19. General admission tickets cost $350 and general admission plus tickets cost $650. VIP tickets cost $1,500 and platinum tickets cost $4,200. Hotel package prices start at $2,350.
Festival fans should buy the tickets as soon as possible, as prices are set to increase. While tier-one general admission tickets cost $350, tier-two will cost $275, and tier-three will cost $400.