Lollapalooza Headliner Assaulted by Security After Performance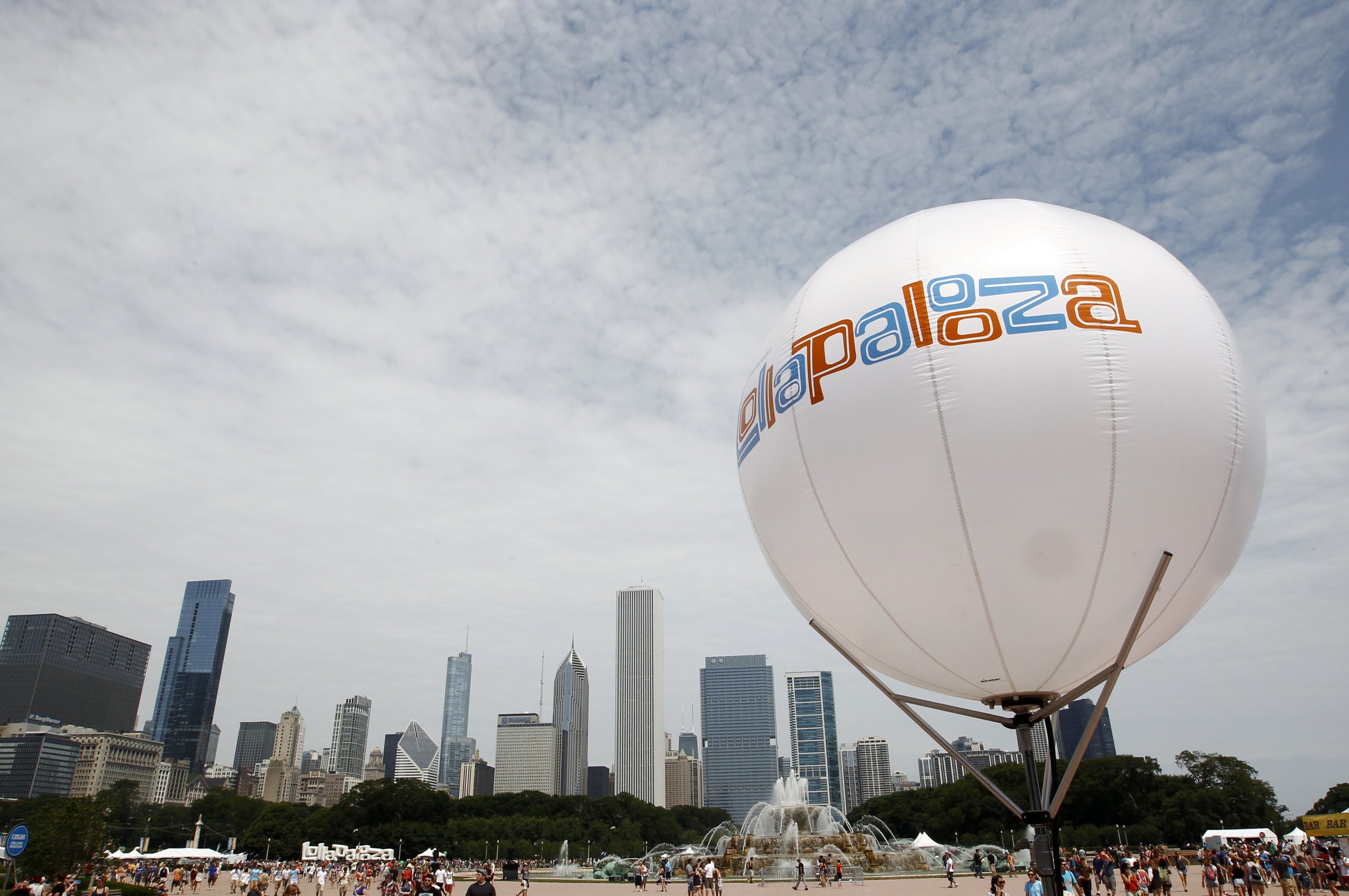 Friday marked the first day of Lollapalooza in Chicago, but a complaint from headliner Dev Hynes may mean the festival is off to a rocky start. Hynes, better known by the moniker Blood Orange, claims that he and his girlfriend Samanatha Urbani were assaulted by private security officers shortly after they finished a set on stage.
After wrapping up an electrifying 45-minute performance, Hynes took to Twitter, saying that he and Urbani were attacked by three security guards, one of whom grabbed him by the neck and threw him to the ground after he asked why they were harassing Urbani. The pair's performance had been dedicated to victims of police brutality, and Hynes had been wearing a T-shirt paying tribute to Eric Garner, Jordan Davis and Trayvon Martin. Garner, a 43-year-old asthmatic man from Staten Island, died after cops put him in a chokehold for selling loose cigarettes. His death was ruled a homicide on Friday.
Hynes suggested on Twitter that the assault on himself and Urbani was motivated by their speaking out against police. "I gave a speech on racism and police brutality and then I am jumped by three security guards and my gf is assaulted," he tweeted.
Lollapalooza's issued an official statement on Saturday. "Late Friday night, we learned of an incident involving an artist and a security guard on site," a festival spokesperson told Pitchfork. "Since then, we have been in contact with those involved and the authorities, as we work together to resolve the situation. As always, our top priority is to ensure the safety of everyone at the festival."
Hynes, who is asking witnesses to get in touch, and to dispute claims by one of the officers that he attacked security first, also tweeted that fans commenting about the incident on the festival's Facebook page had their comments deleted.