Lombok, Indonesia, Mount Rinjani Earthquake: How Emergency Assistance Companies Save People Who Are Trapped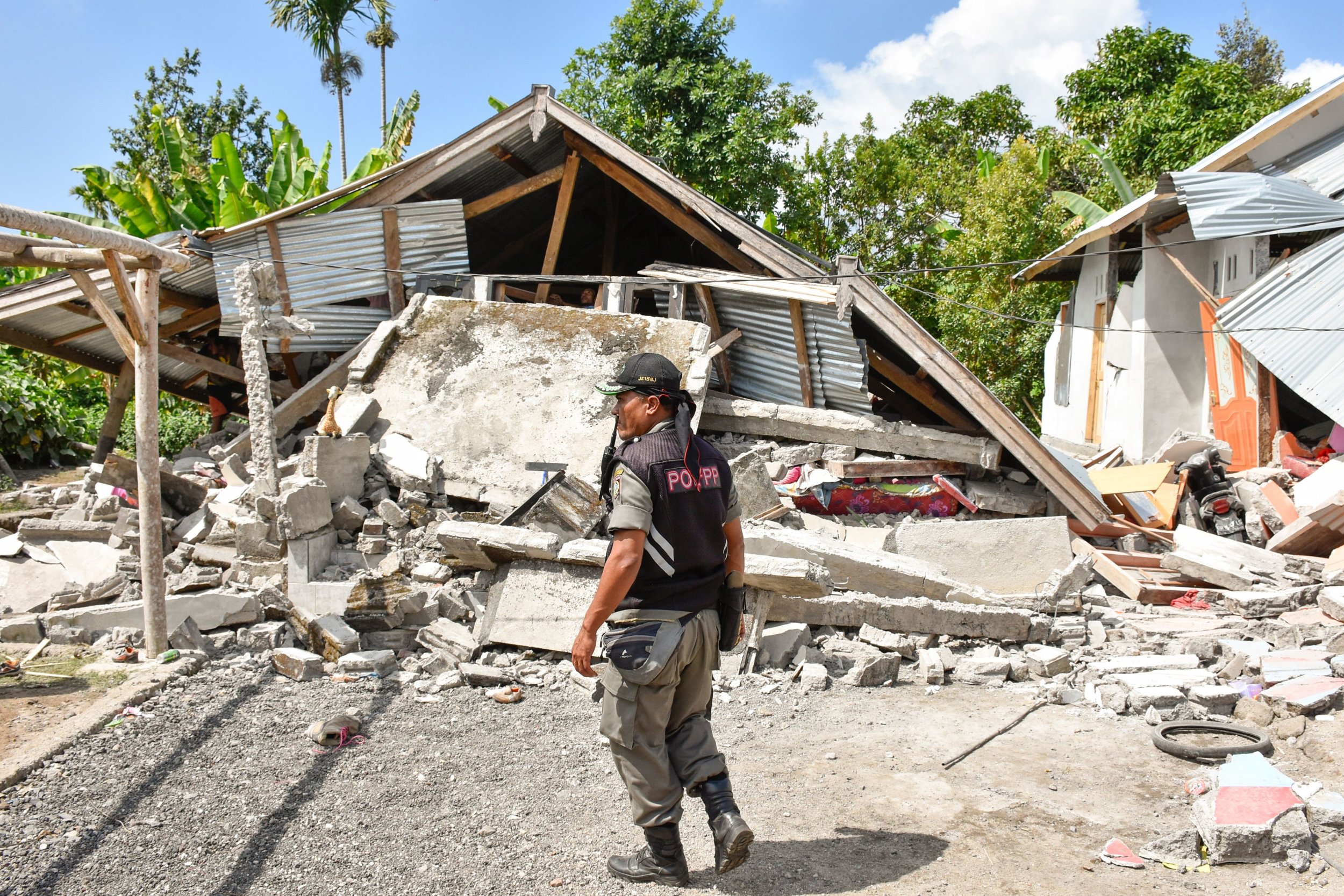 After an earthquake near Mount Rinjani, a volcano on the Indonesian island of Lombok, struck Sunday and resulted in the injuries of more than 300 people, the mission quickly turned to rescue. Nearly 700 people are stranded on hiking trails at two points on the island, stuck because paths were blocked after the earthquake and the landslides it caused.
Those landslides, as well as structural damage in the area caused by the earthquake, killed 16 people, according to BBC News. The earthquake registered as a 6.4 magnitude, which "may cause a lot of damage in very populated areas," according to Michigan Technological University.
Eyewitness accounts from hikers who were on the trails when the quake hit included descriptions of people pinned under rocks and mountain guides who were helping people make their way down the volcano, according to The Guardian.
"The first issue we would be addressing [is] numbers," Dr. Robert Quigley, the senior vice president and regional medical director at International SOS, told Newsweek. The company offers medical and security services for companies and travelers around the world. So far, Quigley says the company hasn't gotten any requests from clients affected by the earthquake. If it did, it would immediately gather a crisis management team to send to the area.
Once the number of people who require treatment is determined, the company can assess what needs to be done to help them and what supplies are necessary. "With this kind of seismic activity, there's going to be a lot of trauma," Quigley said. "People, probably of all ages and backgrounds, that will have suffered some sort of traumatic injury," he added.
He's right—many people were hit with falling rocks or were in buildings that collapsed due to the earthquake. Others are stuck in the hills with little food or water, though some authorities were able to get basic provisions to them, BBC News reported.
But more than food and water have to be considered, Quigley said. "Another matter that would need to be considered would be dust," he told Newsweek. An event that caused that much land to move so quickly and rubble to fall could cause an attack for those with asthma, or breathing problems for anyone with a respiratory condition.
Other factors International SOS has to prepare for are whether the people they try to reach have enough of any medication they need and any support they need to handle the trauma they've experience mentally.
"Let's not limit our supportive discussion to trauma and broken bones and the like. Their mental health, as well, needs to be considered," Quigley said.
A company like International SOS can send medical professionals up to those who are stranded if necessary and has clinics set up around the world where professionals are ready to assist in the next rescue.
While the company doesn't have any clients in need of assistance currently, its ready to go. There's an assist center in Jakarta, Indonesia. "They'd know the terrain, the language, the health care," said Quigley. "They'd immediately know what would be required to support 700 people."