Flights Cancelled as London Airspace Closed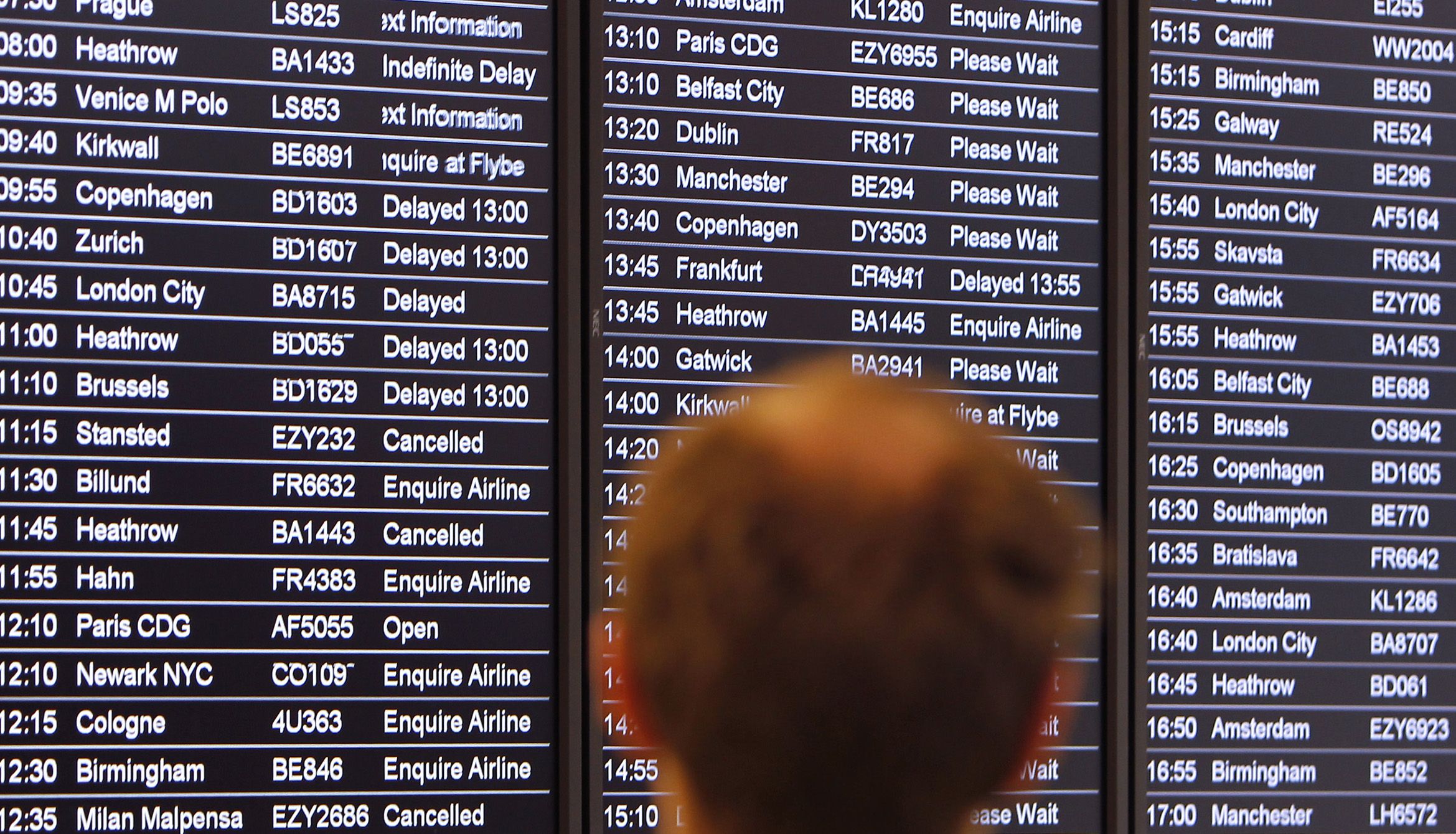 All London airspace was closed for over an hour following an air traffic control system failure earlier today. Flights were resumed at around 5pm local time, but delays and cancellations were expected to continue. Heathrow, the largest airport affected, issued this statement via Twitter during the closure: "Flights are currently experiencing delays due to a power outage at NATS control centre affecting UK airspace." NATS, the United Kingdom global air traffic management service, said in a statement: "Every possible action is being taken to assist in resolving the situation."
AirLive.net noted that while some inbound flights were still arriving, outbound traffic had been closed entirely. Gatwick Airport has allowed inbound planes to land, though Heathrow turned planes away. Birmingham and East Midlands airports were not affected. Manchester airport told Reuters it was unaffected and could accept diverted flights.
As a result of the closure, some airline stocks began selling off, reported Bloomberg's Joseph Weisenthal.
Sara Firth, a TV correspondent and photojournalist, told Newsweek she was left stuck in the Copenhagen airport today, as she was waiting to board a flight to Gatwick with the airline Norwegian. Firth's flight was canceled at 2:08 pm local time, "We regret to inform that your flight has been cancelled," the airline said in a text message.
While travelers are frustrated with the delays, some West Londoners may be pleased with the disruption:
This is a developing story and will be updated as more information becomes available.