London and New York to Unveil Monuments to ISIS-hit Ancient Palmyra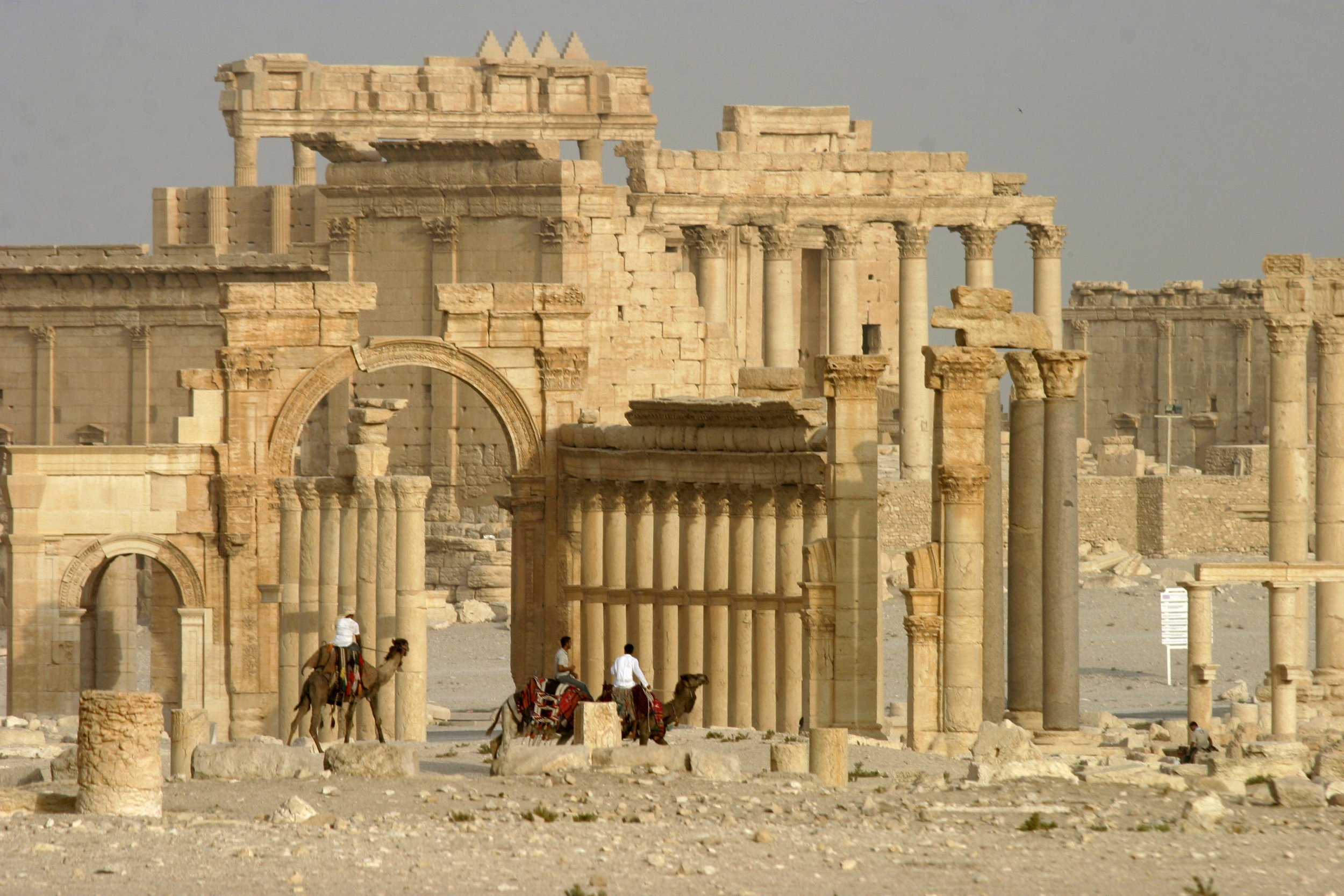 London and New York City will erect replicas of a historic arch—the sole survivor of the Temple of Bel—from the ancient Syrian city of Palmyra, in April 2016, as a commemorative gesture to monuments that were confirmed as destroyed, in early September, by Islamic State militant group (ISIS).
The 2,000-year-old arch of Palmyra's Temple of Bel is a remnant from the Syrian UNESCO World Heritage Site that was hit by ISIS in May. A campaign of systematic destruction of monuments, which the group deemed symbols of "idolatry", has followed most of the group's land grabs in Syria and Iraq and prompted an international conservation effort.
According to the BBC, historians from the Institute of Digital Archaeology, a joint venture between Harvard University, the University of Oxford and Dubai's Museum of the Future, are working on a copy of the arch in Palmyra, using photographs and a 3D-printer.
The two new arches are planned to be positioned in London's Trafalgar Square and in Times Square, New York City.
Alexy Karenowska, from the Institute of Digital Archaeology, told the BBC the initiative sought to bring attention to the cultural loss for war-torn countries like Syria.
"People say, 'should we be worrying about this stuff when human lives are being lost?' Of course, all of this stuff takes second place to human life, but these cultural objects are very important to give a sense of place and community," she said.