London Attack: Anti-Muslim Hate Crimes Increase Fivefold After ISIS Assault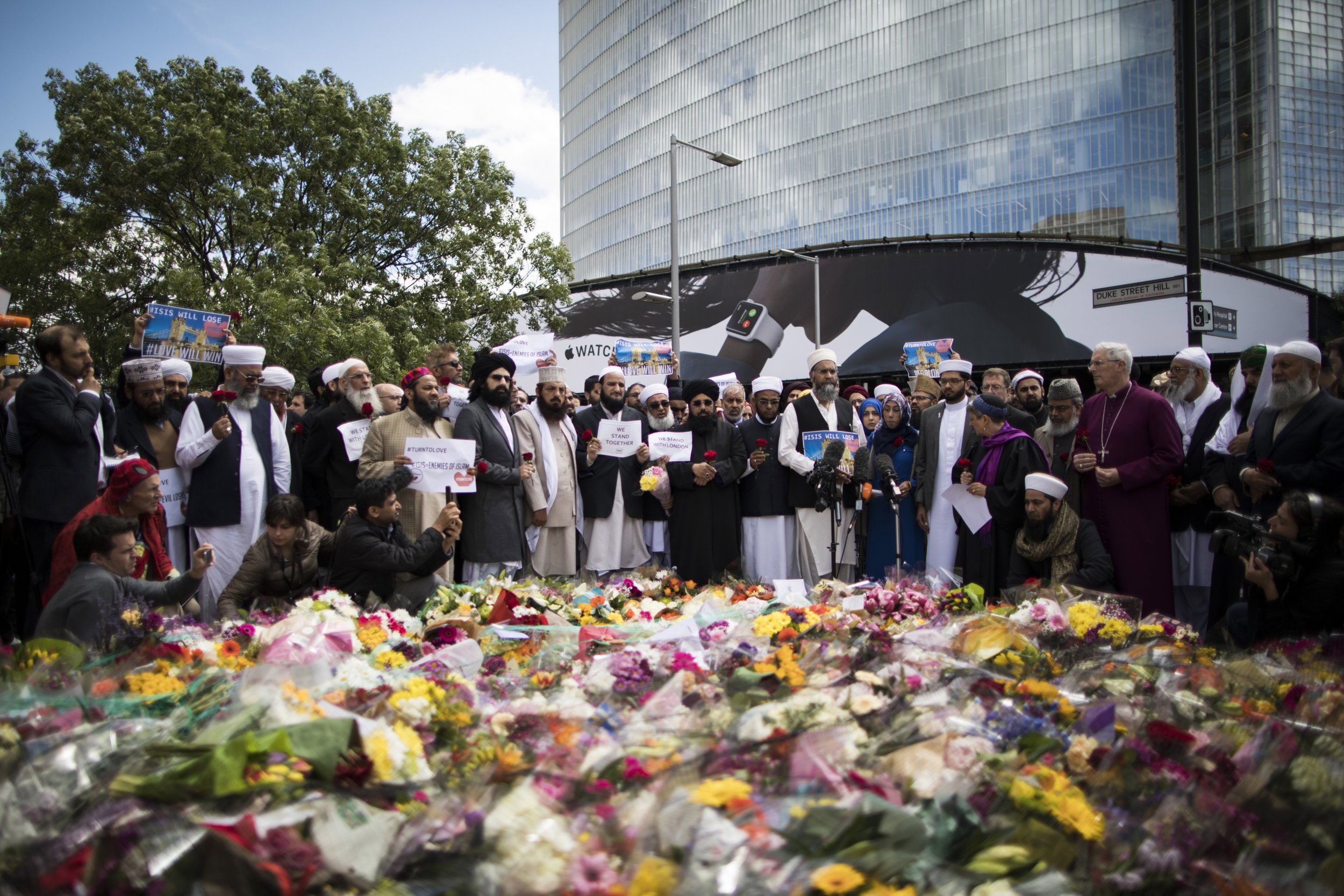 Saturday's attack in London by a three-man jihadi cell that left eight people dead has sparked a wave of hate crime against Muslims in the British capital, according to new figures.
London mayor Sadiq Khan released police figures on Wednesday that showed Islamophobic attacks had risen fivefold since the ramming and knife assault. They also showed a 40 percent increase in racist attacks.
The rise is higher than that witnessed after the murder of British soldier Lee Rigby by two jihadis in 2013, or the Paris attacks in November 2015, according to Britain's Guardian newspaper.
In one incident the words "terrorise your own country" was daubed on the outside of a south London Islamic center.
The numbers from London's Metropolitan Police show that anti-Muslim motivated incidents had risen to from a daily 2017 average of four to as many as 20.
Other figures suggest that the number of attacks are even higher. Anti-Islamophobia group Tell Mama said that 66 incidents were reported between Sunday and Tuesday this week.
Ash Siddique, secretary of the Al-Madina Mosque in Barking, where two of the attackers lived, says there are worshippers who do not want to report incidents to the police for fear that they will be ignored. He told Newsweek earlier this week that some women had been spat on, and one grabbed by the throat at a bus stop.
Read more: London's ISIS cell: Inside the East End suburb of Barking where jihadis meet far-right nationalists
Muslims across the capital have condemned the attack by Khuram Butt, 27, Rachid Redouane, 30, and Youssef Zaghba, 22. Butt's 32-year-old neighbor, Raza Sheikh, told Newsweek that the former KFC and subway worker was misguided. "The disturbing thing is that they use the name of Islam. It is not Islam," he said.
More than 200 Muslim leaders signed a statement condemning the attack and announcing that they would refuse traditional Islamic prayers for the perpetrators and called on others to do the same. The Muslim Council of Britain, the country's main Muslim body, said the move was "unprecedented" in its nature.
"These vile murderers seek to divide our society and instil fear; we will ensure they fail," the MCB said in a statement. "We implore everyone to unite: we are one community. In the face of such dastardly cowardice, unlike the terrorists, we must uphold love and compassion."
Khan, London's first Muslim mayor, offered a similar message to Londoners, in a statement given to The Guardian . "I'm calling on all Londoners to pull together and send a clear message around the world that our city will never be divided by these hideous individuals who seek to harm us and destroy our way of life."