The Far-Right Must Not Divide Britain in the Wake of the London Attack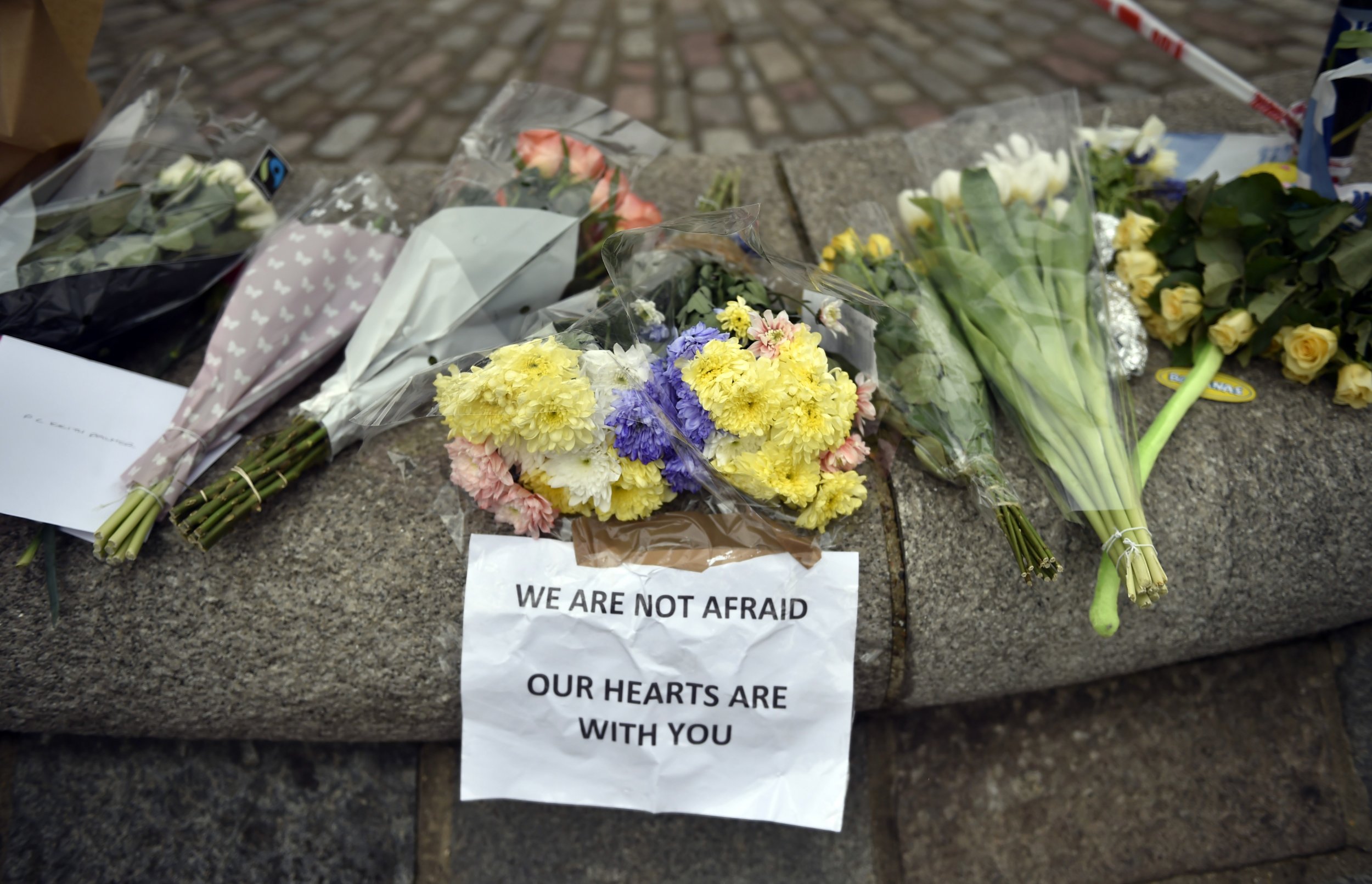 We are all still coming to terms with Wednesday's horrendous terrorist attack in London. It's an utterly outrageous action, apparently committed by someone previously known to our security services and police. Our hearts and thoughts must go out to the families of those killed and all those who were injured.
Such incidents can shake our resolve; they can spark calls for revenge. That's exactly what the terrorists want. But we mustn't let them win.
Already some are celebrating this outrage. The Islamic State militant group (ISIS) has claimed responsibility — a group whose U.K. affiliates we at Hope not Hate have exposed several times.
Others are now calling for more hatred in return: people who want nothing more than to meet violence with violence, or to do the terrorists' job for them by promoting backlash and intolerance. This, too, is the path to ruin.
Within minutes of the assault on Westminster, social media was awash with hate and threats of violent revenge. Far-right extremists such as English Defence League founder and Pegida U.K. leader Tommy Robinson (real name Stephen Lennon) were quick on the scene to vent their outrage, claiming "these people are waging war on us." We cannot and should not allow the divisive narrative from figures such as Lennon to remain unchallenged.
Meanwhile the far-right street gang Britain First has already called for "all patriots" to march through London on April 1 in order to "protest against radical Islamic terrorism". Britain First has carried out a number of "invasions" of British mosques and gained widespread notoriety when eyewitnesses claimed neo-Nazi Thomas Mair shouted "Britain First" as he carried out the terrorist killing of Labour MP Jo Cox in June last year.
The purpose of committing such brutal, unforgivable attacks — whether by far-right or jihadi extremists — is not just to kill, but also to inspire fear and suspicion within the population. In the wake of such heartbreaking news, it is the responsibility of public figures to provide sober responses that help ease tensions. Considered responses defy the ideologies that seek to frighten and divide us and can prevent a potential spiral towards further violence.
It was therefore almost heartening to see that one member of the UKIP leadership, Suzanne Evans, was able to retweet a Muslim Council of Britain statement on the attacks. And some Muslims have launched a fundraising drive to raise money for the victims of the attacks and their families.
Unfortunately former UKIP leader Nigel Farage took a different route. Before the identity of the attacker had even been announced Farage spoke of a "fifth column living inside these European countries" on Fox News, stating that: "What these politicians have done in the space of just 15 years may well affect the way we live in this country for the next 100 years."
The attacker, it turns out, was born and bred in the English county of Kent.
There will be those, like Farage, who call for more draconian laws and racial profiling. They will support President Donald Trump's travel ban on six majority-Muslim countries and call for the greater surveillance of Muslim communities. Not only will these policies fail, but they will also be counter-productive. Blaming an entire community or religion for the actions of a few will mean the authorities risk missing their real targets and alienating the very people who are best placed to help them.
The truth is that jihadis and far-right extremists need each other—in fact, they thrive off each other. And with the killing of Jo Cox, the far right too has dipped its hands into terrorism. Last December, the Home Secretary took the unusual steps of banning neo-nazi group National Action.
We need to shut down the messages of hate. Just as we oppose those who bring terror to our streets, we should not allow others to exploit terrorism for evil either.
We're asking everyone to report in any hate they come across on social media and the internet in the wake of the London attacks. Services such as ReportIt have an extremely handy guide to reporting and dealing with such incidents on all the major social media channels.
London won't be cowed; neither will we. Help us expose those in all communities who want to sow division and terror. In the face of tragedy and violence, help us bring hope and unity.
Nick Lowles is chief executive of HOPE not hate