London Attack May Have Been Hatched In KFC or All-Male Swim Sessions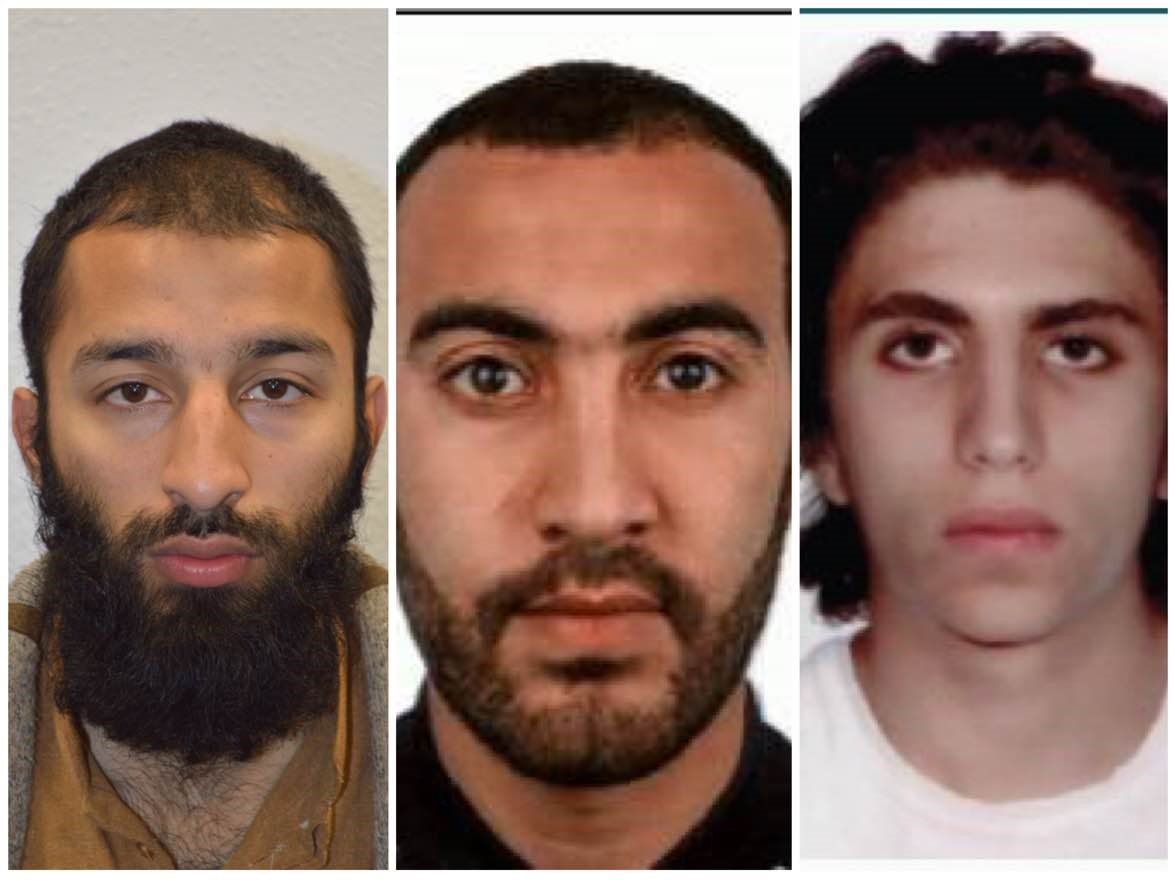 The three men that killed eight people and injured dozens more at London Bridge on Saturday may have planned the attack, later claimed by the Islamic State militant group (ISIS), at a KFC restaurant or during men-only swimming sessions at their local pool.
Suspected ringleader Khuram Butt, 27, and Rachid Redouane, 30, lived in Barking while Youssef Zaghba, 22, worked for an Islamic broadcaster based in the east London suburb. It is not clear whether the trio attended the same mosque, but it has emerged that at least two of the men met at locations in the east of the city.
Butt and Redouane attended men-only swimming session at a nearby leisure center on Sundays with other mostly Muslim men, the organizer of the sessions, Akhtar Uzzaman, told The Guardian.
He said Butt introduced Redouane as his friend and, during the sessions, both were warned of their conduct after wrestling in the water.
"They seemed relaxed and normal. Sometimes they were unruly and aggressive," he said. "They said, 'You can't follow all the rules.' They had a bit of an attitude."
Uzzaman said Butt began to attend the sessions in February, bringing along his son and later his accomplice. He stopped attending the sessions on May 21, the day before the Manchester attack.
Britain's Daily Telegraph reported late Wednesday that Butt worked as an office administrator at the fast food chain KFC in the suburb of East Ham between 2012 and 2015.
Redouane was a regular customer at the outlet where Zaghba is believed to have worked after leaving Italy in 2016, the report said. KFC said it had no record of Zaghba working at the restaurant owned by franchisee Auriga Holdings.
At Butt's gym, the Ummah Fitness Center, just a few minutes walk from his apartment, the three were spotted outside laughing only five days before the attack, The Telegraph reported.
Read more: London's ISIS cell: Inside the East End suburb of Barking where jihadis meet far-right nationalists
British police are continuing to investigating how the men met and how they planned the attack without being detected.
Pressure is mounting on the security services to explain how the three men were able to carry out the attack despite two of them having been reported to them.
Friends and neighbors had reported Butt for accessing online material and for trying to groom children in his local area. He also appeared in a Channel 4 documentary entitled
The Jihadis Next Door' where he prayed in front of the black-and-white Islamist Shahada flag with associates linked to the jihadist Al-Muhajiroun network of radical preacher Anjem Choudary, who is now serving five years in prison for inviting support of ISIS.
Italian intelligence warned their British counterparts about Zaghba after he was stopped at Bologna airport in 2016 trying to fly to Turkey and reach Syria. He then traveled to Britain, working at an Islamic broadcaster, Eman, as a producer.
"Prior to starting six weeks ago, no concerns regarding criminality were raised, at no point was he involved in content production at the channel," a spokesman for the channel said in a statement.
The three, wearing fake suicide belts, drove a white Renault rental van across London Bridge, plowing into pedestrians shortly before 10 p.m. on Saturday night. They then exited the vehicle, stabbing civilians with machetes in Borough Market.
CCTV footage released on Wednesday showed the three men walking around Borough Market before rounding on one man. Police arrive and fired bullets into the three men as they lunged toward them, killing all three.