London Attack: Survivor Recounts Near-Miss, Horror as Car Rammed Civilians on Westminster Bridge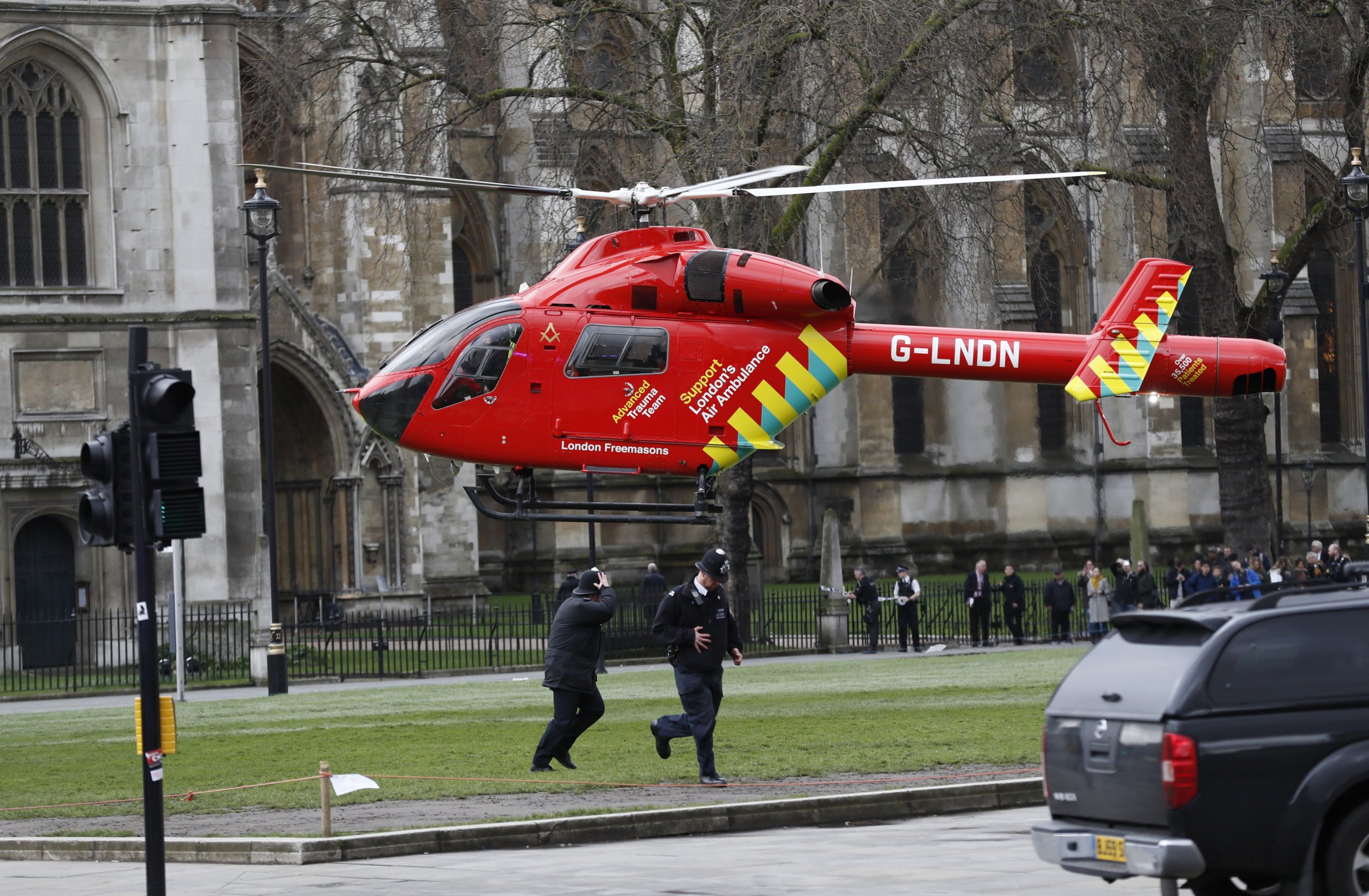 Rob Lyon, a 34-year-old marketing director, isn't a London native. On Wednesday, he had traveled to the U.K.'s capital city from Rugby, in central England, with two colleagues for a work trip. But he found himself on the scene in a series of events that police are calling terrorism. Lyon narrowly survived a deadly car-ramming in Westminster, the heart of British democracy, in an attack that left at least five people dead and many wounded, several with life-threatening injuries.
Lyon and his colleagues had just left an interview with Britain's ITV and were headed back to their hotel, a 15-minute walk, less than a mile along and across the River Thames. They began to travel across the bridge to get to their hotel—the Park Plaza Westminster Bridge—and passed a group of tourists taking selfies. They were talking about what they had planned for their next two days in London.
"Then we heard a big crunch," Lyon says, standing amid crowds of police and media huddled opposite St. Thomas' Hospital, where emergency services rushed those maimed in the attack.
The thud "sounded like a car crash" but it was the wheel of a vehicle hitting the curb, he says.
"I saw the vehicle mount the curb. We just saw a grey, black car just…we saw it coming along the pavement towards us." The car, now mounted on the pavement, accelerated from 20 miles per hour to 40 miles per hour, he estimates.
Petrified, Lyon's friend James shouted: "Get out of the way!"
"I jumped to the left, into the road," he says. The car had narrowly missed him: "I was probably…I dread to think I was probably a meter [from the car]." But it did not miss others.
"I saw people hit in front of me. It happened so quickly. The car just carried on up the bridge," he says, estimating five injured people lying around him.
Read more: Police confirm multiple deaths in attacks near British parliament, investigating as terrorism
Lyon stood in shock, watching scenes of terror unfold before him. "[I saw] people being hit by a car at speed, it was harrowing. I didn't necessarily run and help people. I just stood and looked. I was kind of numb, I felt like I was in a Hollywood movie." He snapped out of his shock, giving an injured lady his coat as a pillow.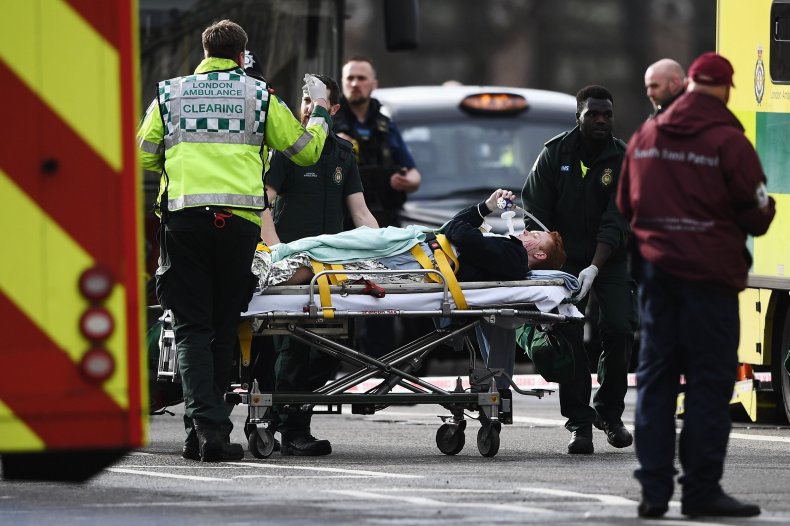 The marketing director proceeded to call his family, reassuring them he was safe. "I could feel my voice wobbling, I said 'I don't know if you've seen the news but I am OK,'" he recounts. His first thought was to return home, but he says he will "carry on" with the work trip regardless.
He did not see the driver of the vehicle as it sped towards him but bodies were left sprawled across the ground, blood marking the pavement. The police believe the attacker is the same one that stabbed a policeman, who later died of his injuries. Armed police shot the assailant dead.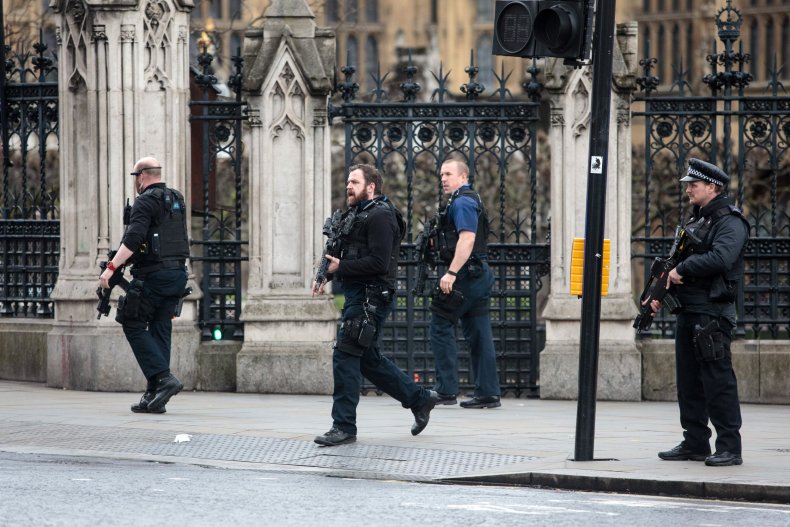 The methods used, a car-ramming and a stabbing, are the typical modus operandi of jihadist attackers in the West. The attack is reminiscent of the hit-and-run and machete assault that killed Lee Rigby, a British soldier, in southeast London on May 22, 2013. But no extremist group has yet claimed responsibility for the car-ramming and knife attack in the British capital.
All that Lyon knows for sure right now is that he is fortunate to be alive. This tactic, designed to incur maximum damage to as many people as possible, does not select its targets. If Lyon had not jumped out of the way in that moment, if James had not shouted, he could have been another victim, killed or maimed, in what is the deadliest attack on British soil since the 7/7 bombings in 2005.
"It almost definitely would have [killed me]," he says, with a look of both exasperation and relief. "I just feel very lucky that I'm not one of those."