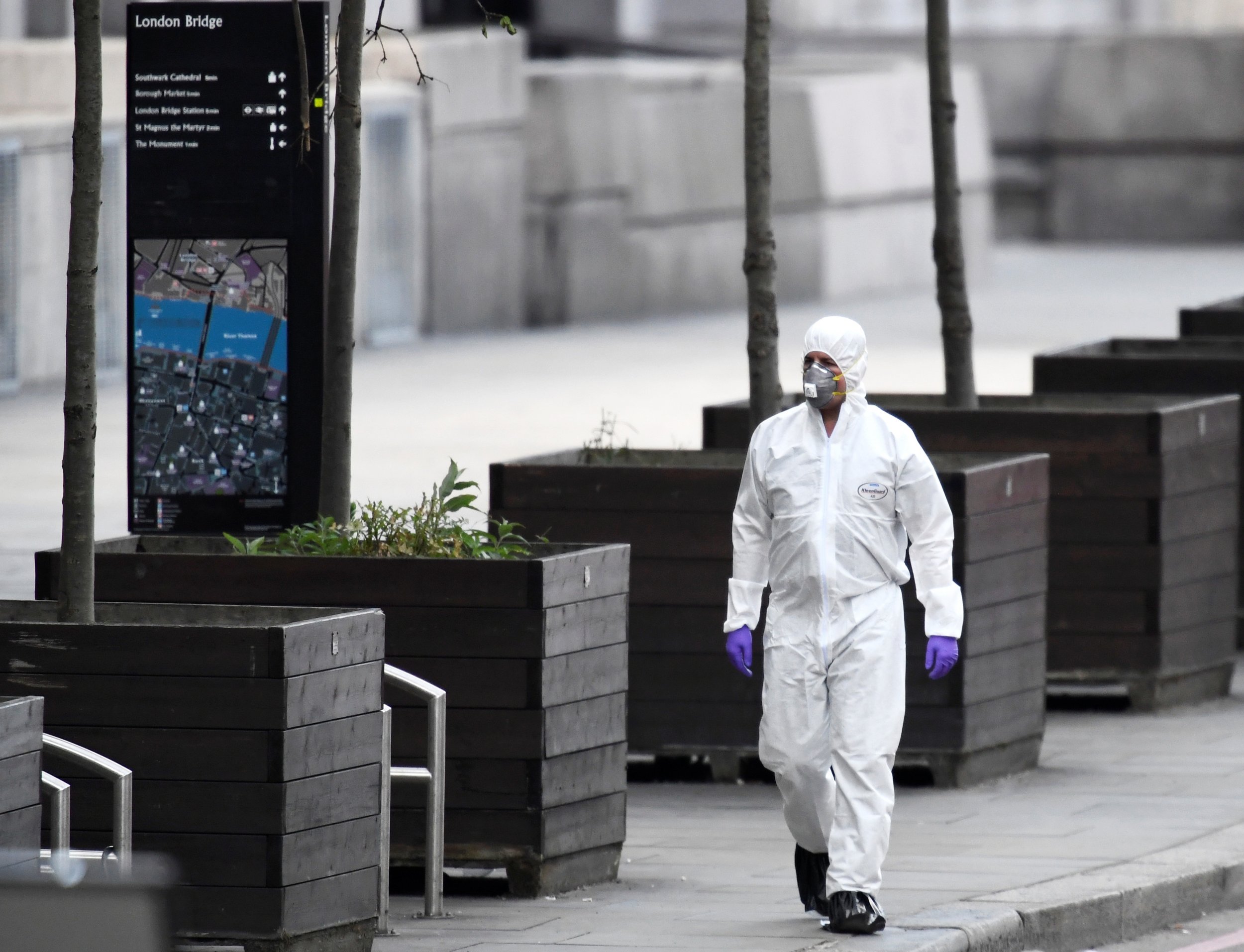 As soon as reports began to emerge of a white van veering into pedestrians near London Bridge late on Saturday night, speculation grew that the British capital had become a victim of terrorism less than two weeks after a suicide bombing at a pop concert in Manchester left 22 people dead.
It later emerged that three suspects had then left the vehicle, believed to be a hired van, and started to attack people at random in the street with knives. At least six people were killed in the attack and as many as 50 have been injured.
But the attackers did not have long: armed police had killed all three suspects within eight minutes.
Here is a round up of what we know so far about the attack.
- Seven people have died in addition to the three attackers shot by police. The three attackers had been wearing what looked like explosive vests that were later found to have been hoaxes.
- The London ambulance service says that at least 48 people were taken to five hospitals across the city and a number of others were treated at the scene wih minor injuries.
- The BBC showed a photograph of two possible attackers shot by police, one of whom had canisters strapped to his body. Hours after the attack the area remained sealed off and patrolled by armed police and counter-terrorism officers.
- Britain's official threat level remained at severe, meaning an attack is highly likely. It had been raised to critical after the Manchester attack, then lowered again days later.
- The Islamic State militant group (ISIS) sent out a call on instant messaging service Telegram early on Saturday urging its followers to launch attacks with trucks, knives and guns against "Crusaders" during the Muslim holy month of Ramadan.
- Britain's Prime Minister, Theresa May, was due to chair a meeting of the government's Cobra security committee later on Sunday.
- U.S. President Donald Trump took to Twitter to offer U.S. help to Britain. The White House said he had been briefed on the incidents by his national security team.
- Two French nationals were among those injured in the London attack. Australia said two of its citizens were caught up in the attack and that one was in hospital.