London Attacker British-Born, Previously Investigated In Relation To Extremism, British PM Theresa May Says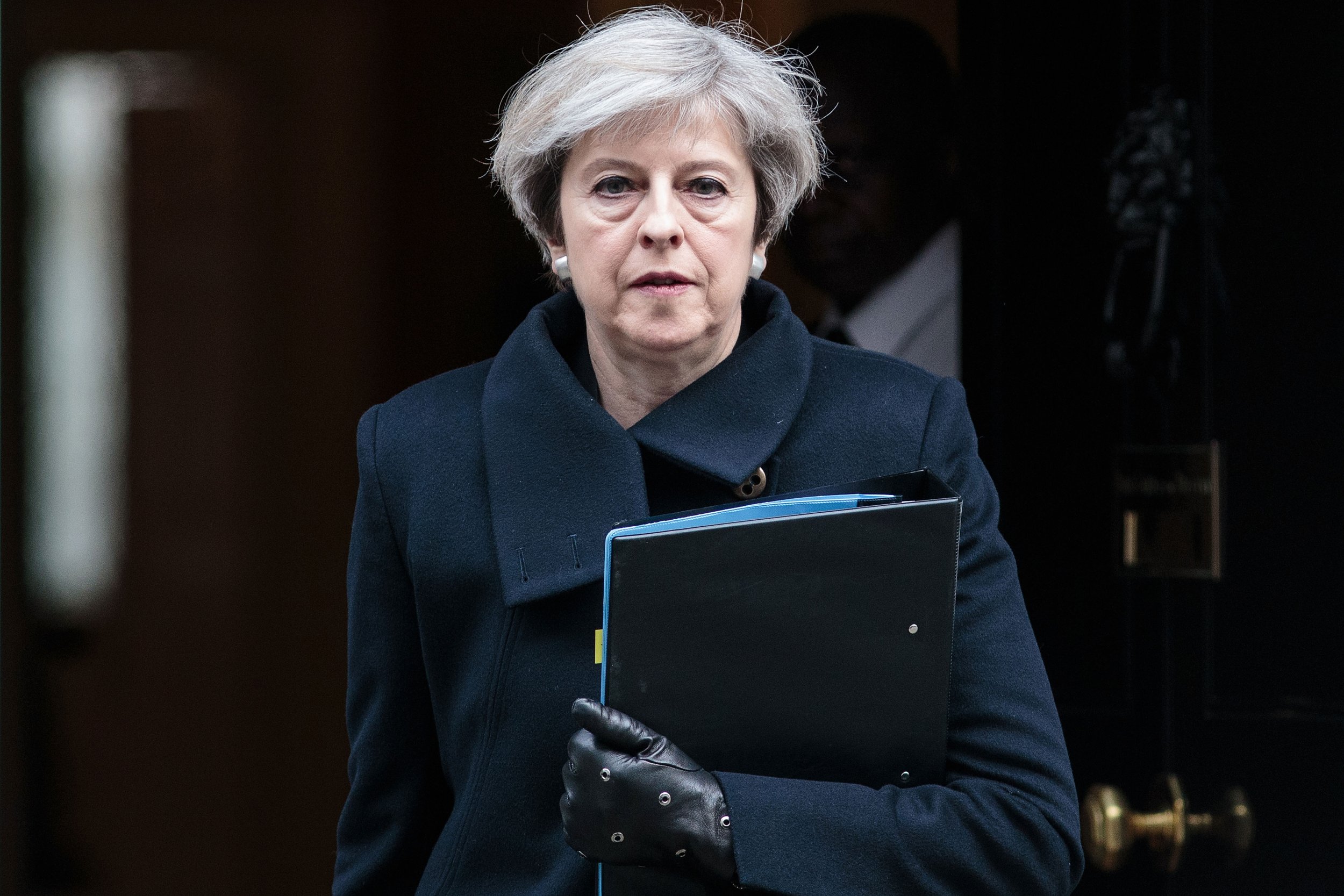 Britain's Prime Minister Theresa May has confirmed that the perpetrator of an attack on parliament on Wednesday was British born and had been previously investigated in relation to violent extremism.
Speaking in parliament, May said that the investigation into the attack was ongoing so she could not name the suspected perpetrator.
But, she said, she could confirm that he was British born, that he was known to police and Mi5, Britain's domestic security agency, and that "some years ago" he was once investigated "in relation to concerns about violent extremism. He was a peripheral figure."
It was, she said, a "historic" case, and "he was not part of the current intelligence picture."
May also vowed that parliament would continue as normal, despite the attack.
"Yesterday an act of terrorism tried to silence our democracy," May said.
"But today we meet as normal, as generations have done before us and future generations will continue to do, to deliver a simple message: 'we are not afraid.'"
She paid tribute to PC Keith Palmer, a police officer stabbed and killed by the attacker while seeking to protect parliament.
"He was a husband and a father, killed doing a job he loved. He was every inch a hero and his actions will never be forgotten," she said.
Three people were killed in the attack, and the attacker was also killed. Among the 40 people injured, May said, 12 are Britons, three French, two Romanians, four South Koreans, two Greeks, one German, one Chinese, one Irish, and one Italian.
Police have searched six addresses and made eight arrests in London and the middle England city of Birmingham in connection with the attack, May said.
The attack on Wednesday started when the assailant sped across Westminster Bridge in a car, ramming pedestrians along the way. He then ran towards parliament and stabbed PC Palmer before he was shot.