London Blast: Trump Calls for Internet to Be 'Cut Off' Because of 'Loser Terrorists'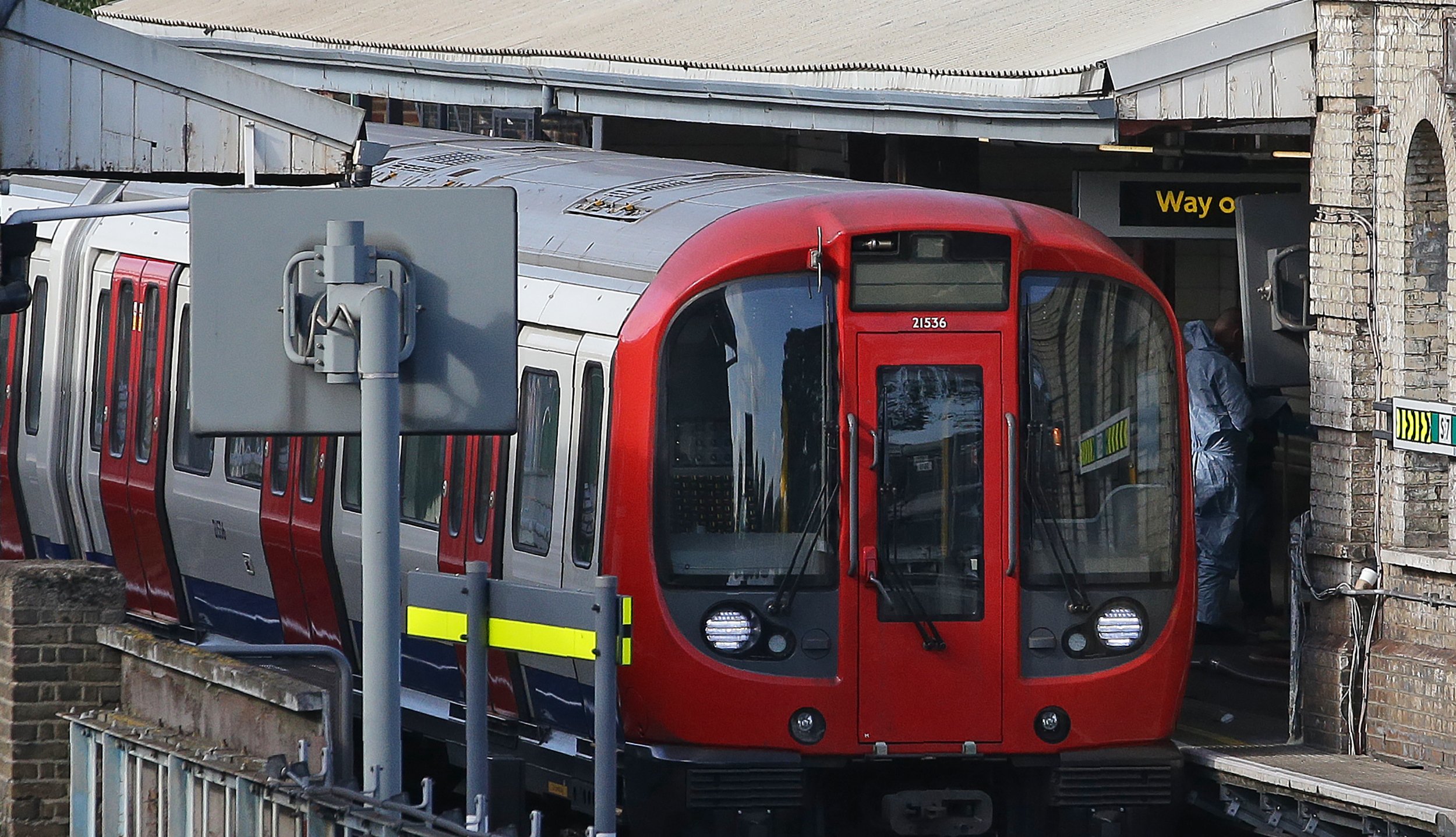 President Donald Trump quickly reacted to the explosion on a London subway train Friday that police are treating as an act of terrorism, tweeting that the internet should be "cut off" because of extremists.
An improvised explosive device detonated at the Parsons Green subway station, injuring 18 people and causing chaos that led to a stampede at the scene.
"Another attack in London by a loser terrorist. These are sick and demented people who were in the sights of Scotland Yard. Must be proactive!" he wrote.
"Loser terrorists must be dealt with in a much tougher manner. The internet is their main recruitment tool which we must cut off & use better!"
Trump regularly refers to extremists as "losers." He referred to the people behind the May bombing at an Ariana Grande concert in Manchester, England, which killed 22 people, as "evil losers."
Radical Islamists, including members of the Islamic State militant group (ISIS) and Al-Qaeda, have long used the internet and encrypted messaging apps as platforms for propaganda, as well as recruitment tools to persuade disaffected individuals to join their ranks or commit attacks at home.
Trump continued to post on Twitter, moving on to his proposed travel ban and the campaign against ISIS in Iraq and Syria. No group has yet claimed responsibility for the attack, and police have not yet indicated that the motive behind the attack is of a radical Islamist nature.
"The travel ban into the United States should be far larger, tougher and more specific-but stupidly, that would not be politically correct!" he wrote, appearing to link the ban with the London attack. London police are yet to confirm an arrest or any details about a suspect, including nationality.
Trump then attacked his predecesor, President Barack Obama. "We have made more progress in the last nine months against ISIS than the Obama administration has made in 8 years. Must be proactive & nasty!"
The attack on a London subway train came three months after the last attack in the British capital. Britain has suffered three attacks in 2017, all claimed by ISIS. They include vehicle rammings on two London bridges, one in March and one in June, and the suicide bombing in Manchester. Thirty-six people died in the three attacks.
On Friday, passengers received burns and injuries after the explosion and ensuing stampede at 8:20 a.m. local time. Images shared by eyewitnesses and passengers show a burning bucket with wires hanging from its side.
British Prime Minister Theresa May reacted in a different manner to her American counterpart, tweeting: "My thoughts are with those injured at Parsons Green and emergency services who are responding bravely to this terrorist incident."
Eyewitnesses described a scene of panic around Parsons Green station. Shahzad Afzal, a 39-year-old store manager at a local supermarket, said he saw commuters injured and emotional after the incident.
"There's a lot of police, armed police as well, fire brigade, ambulance, everything. People became panicked, a lot of people were crying," he said by phone.
"Now, they have cordoned off the area. I can see one lady now. They are trying to make her sit on a stretcher. It looks like she was hurt. But I can see she is conscious," he added.