London Bridge Attack: How Londoners Fought Back as Killers Rampaged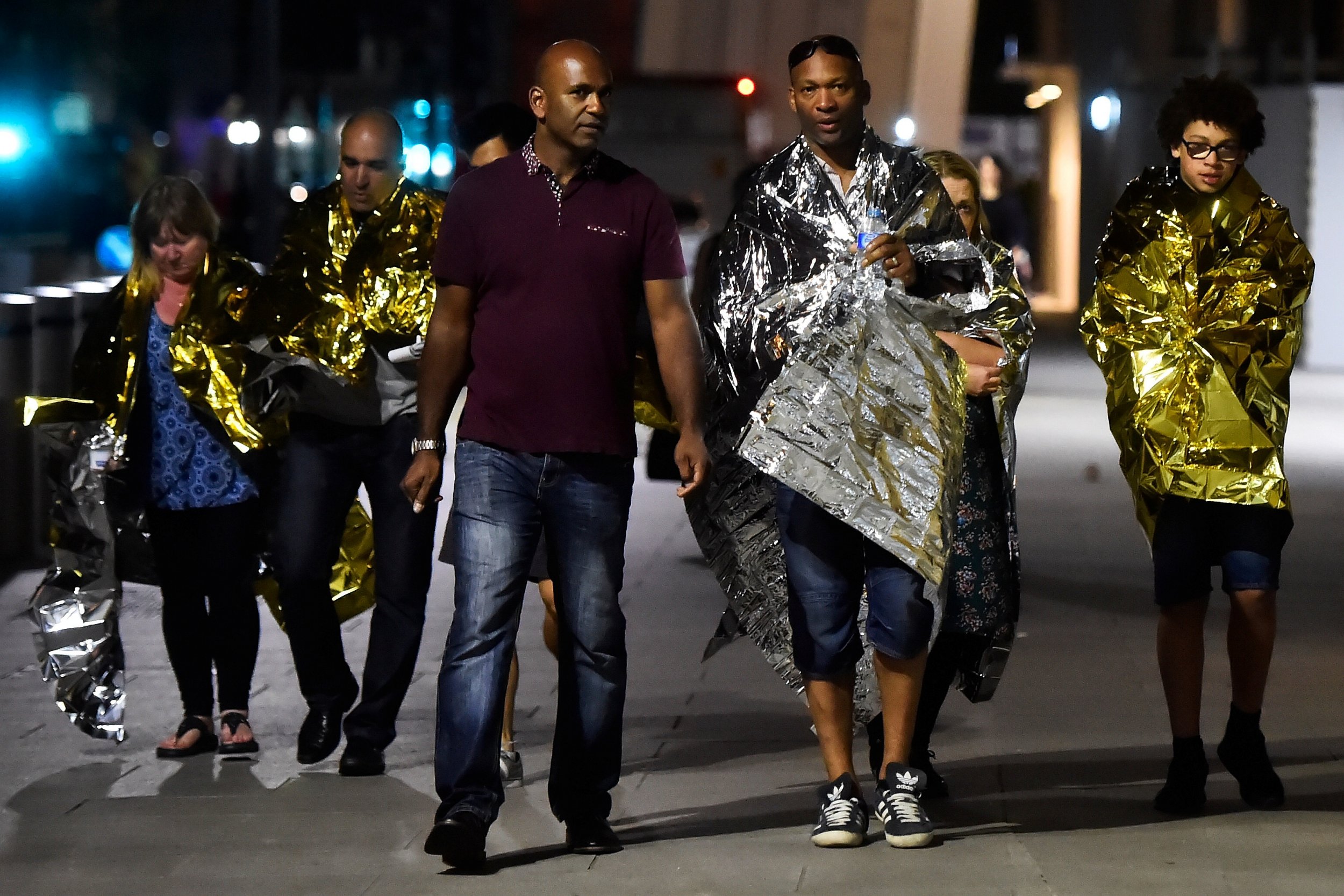 Londoners fought back with whatever came to hand, including hurling chairs and tables, when three men armed with a van and knives went on the attack in a bustling area of the British capital on Saturday night.
The attack, in which the assailants killed at least seven people and injured almost 50 before they were shot dead by police, began with a van being driven at high speed into a crowd of pedestrians on London Bridge.
"It looked like he was aiming for groups of people," Mark Roberts, a 53-year-old management consultant, told Reuters. He saw at least six people on the ground after the van veered on and off the pavement.
"It was horrendous."
The knife-wielding assailants then took their attack to nearby Borough Market, where survivors described a hellish scene in an area packed with people enjoying a night out in bars and restaurants.
Read more: After another terrorist attack, London keeps calm and carries on
Gerard Vowles told Sky TV that he was on the street near the Southwark Tavern pub, the scene of multiple stabbings, when he heard someone say: "I've been stabbed, I've been stabbed."
"I thought they were joking," he said.
He said he then saw a woman and man being stabbed while the attackers shouted: "This is for Allah," and recalled how he tried to distract the men.
"As they left I was going 'Oi, oi, cowards!'" Vowles said. "I was just trying to get their attention by throwing things at them...I thought if I throw bottles or chairs they can come after me. If I can get them to come to the main road then the police can stop them, they can obviously shoot them."
Britain's transport police chief praised the actions of one of his officers injured in the attack who took on the assailants armed only with a baton.
"For an officer who only joined us less than two years ago, the bravery he showed was outstanding and makes me extremely proud," Chief Constable Paul Crowther said in a statement.
A supervisor at Feng Sushi restaurant inside Borough Market told the Financial Times how he had come face to face with one of the attackers.
"He was right in front of me with only the glass of the door between us. He came with a big knife, about 20 centimeters, which had blood on the blade. He was saying: 'This is for Allah' and tapped it on the window," 23-year old Alex Nypels said. He said the attacker then went into another nearby restaurant.
Other witnesses reported seeing a man with a large blade, similar to a kitchen knife, and victims bleeding from stab wounds. They said people were fleeing the area in panic.
One witness, who only gave the BBC his first name of Ben, said he saw a man dressed in red who was stabbing a man with a blade that appeared to be about 10 inches long.
"He was being stabbed quite coldly and he slumped to the ground," he said of the victim. The attacker then walked towards Southwark Tavern where a chair was thrown towards him, shortly before gunshots rang out.