London Attack: Stand up, Stay Strong and Tell the Killers They Will Never Win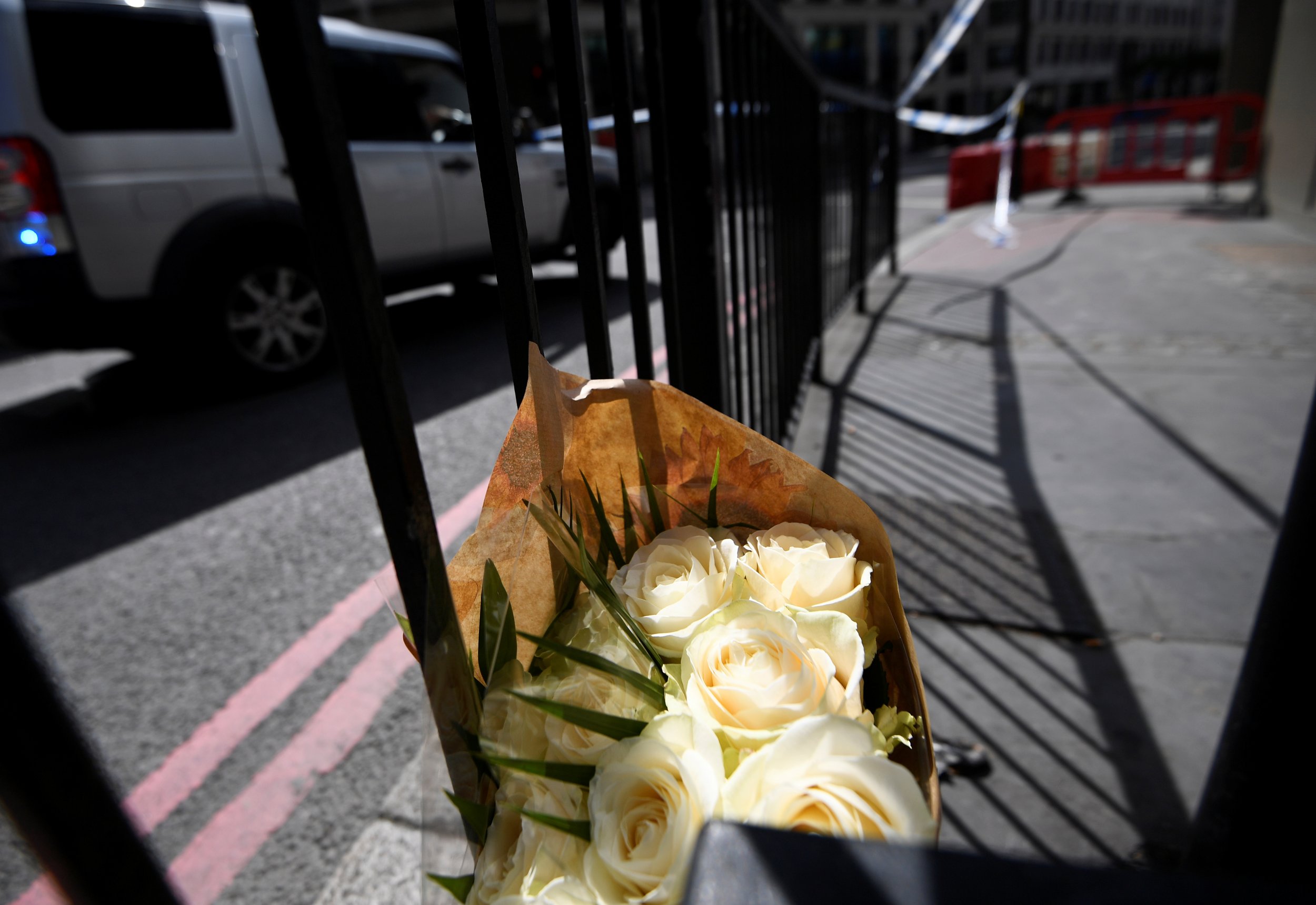 The killers who terrorized Londoners on Saturday night could barely have chosen a place in the city to attack more generous of heart and joy-giving than Borough Market.
It's a meeting place for Italian cheese makers, Croats selling truffle oil and Spaniards serving tapas; for tourists from all over the world and for local office workers who can't quite believe their local lunch-spot happens to be the place the editors of the now-closed Gourmet magazine once described as "our favorite outdoor emporium."
In recent decades London has become one of the world's great cities to eat in, in large part because it has embraced the world's cuisines. Borough Market is the food epicenter of country that once labored over plates of steamed cabbage and boiled potatoes and where now you can get galangal for your Thai curry, chorizo for your paella and Kent oysters for the here and now.
Going there is a treat. When I worked at the nearby TIME magazine offices I would take visitors from out of town to the market so that I could force-feed them its famous grilled cheese sandwiches and ply them with a half pint of scrumpy: the bitter, alcohol-intense cider from England's southwest. Any business lunch I could possibly arrange at Borough Market I would, many of them at Brindisa, a tapas restaurant the attackers turned into a crime scene on Saturday night.
Sometimes, when he was old enough to deal with the crowds, my wife and I would take our son to the market at the weekend so that he could marvel at the bustle and the food and lobby for as many of its delicious sweet mouthfuls as possible. Before Christmas the place hums with expectation, as families buy the best geese and turkeys on offer in London.
This lovely place is physically open—it's a bazaar-like series of interlacing walkways and streets, many of them underneath train bridges that give it cover from the rain—and it feels as open to the world as anywhere in Britain.
Open and, as we found out, vulnerable.
The targets the extremists are choosing in the West are soft and getting softer: Pop concerts, nightclubs, sporting events, pubs, restaurants and the streets of a beautiful, vibrant food market. It's hard to imagine that the killers are choosing these places just because a lot of people gather in them; they're targets because they are places of celebration and joy.
Many people in the pubs in Borough Market and the London Bridge area on Saturday night were watching the Champions League final, the most important club football match in Europe each year. Real Madrid defeated Juventus 4-1 in a thrilling game that took place in Cardiff, another celebration of the internationalism the killers want to fracture and destroy.
We expect our politicians to do something at moments like this—but without sacrificing civil liberties there isn't a whole lot more they can do. I have spoken with members of the British intelligence agencies about this often; they don't particularly want more draconian powers. They will always want more resources but they want to use the tools and methods they have to fight to preserve the society they care so much about. They want to preserve freedoms, not take them away.
Britain's Prime Minister Theresa May, facing a general election on June 8, responded to the attack by saying "enough is enough" and insisting that "when it comes to taking on extremism and terrorism, things need to change." She was short on specifics—"Things need to change" isn't policy—but understandably so; if fighting terrorism was easy governments would have long ago fixed the problem.
May had another message: "Everybody needs to go about their lives as they normally would. Our society should continue to function in accordance with our values."
And it will. The pubs, restaurants and stalls of Borough Market will re-open quickly. Perhaps there will be a few more police officers around (most of them, like nearly all in the U.K., unarmed). There's not a target in Europe these killers have hit that has not re-opened. Want to see bands at the Bataclan in Paris or the Manchester Arena, both targets of attacks? They're fully operational.
During the London Bridge attack, the police issued a warning telling people to Run, Hide and Tell. Now that this spate of violence is over it's time to stand up, stay strong and tell the killers that they will never win.
Next time I'm in London I'm going to get myself the world's best grilled cheese sandwich. I suspect it'll taste better than ever.
Matt McAllester is the global editor-in-chief of Newsweek