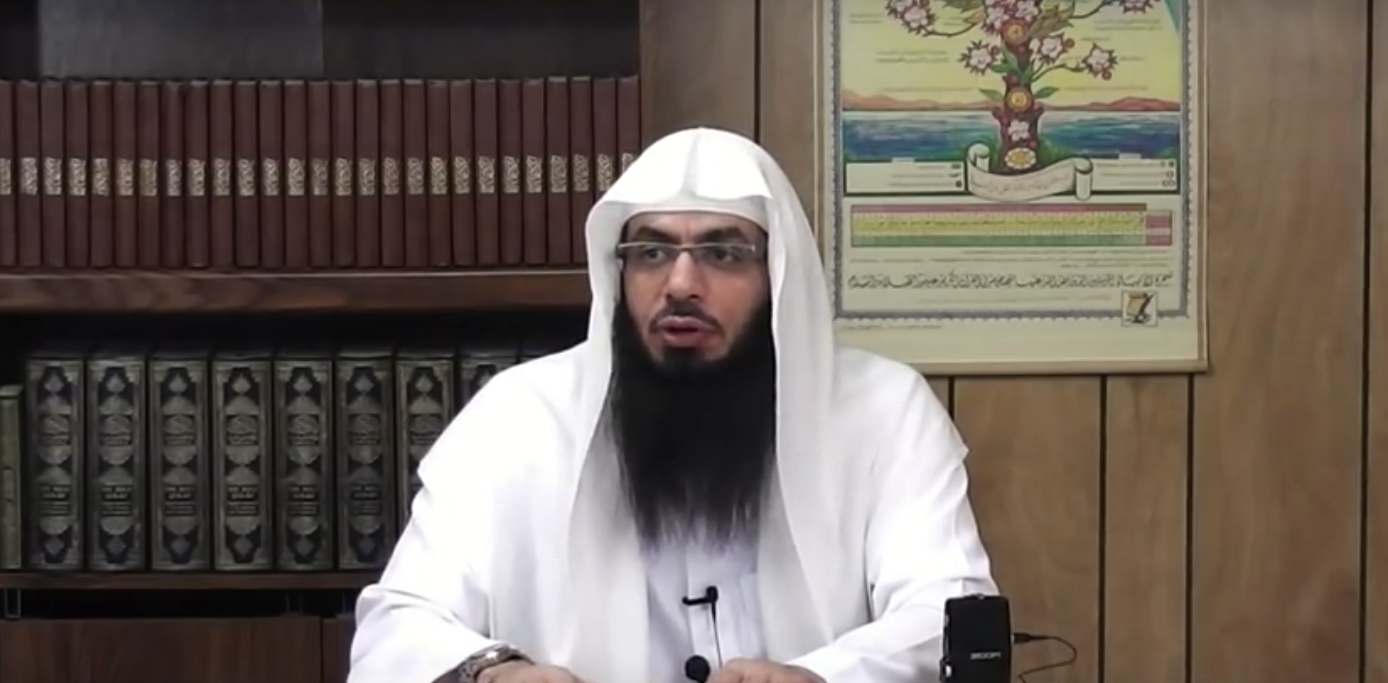 Updated | One of the attackers who drove a vehicle into pedestrians before stabbing people in bars near Britain's London Bridge had viewed the videos of a radical American preacher, an acquaintance of the suspect said on Sunday.
Speaking anonymously, the former friend of the attacker, whose identity is yet to be released at the request of the British security services, told BBC's Asian network that the man used to watch videos of Ahmad Musa Jibril, an American preacher of Palestinian descent with a significant online following.
Jibril preaches a Salafist version of Islam, one of the most conservative strands of the religion and the ideology from which members of the Islamic State militant group (ISIS) and Al-Qaeda derive their beliefs.
"We spoke about a particular attack that happened and like most radicals he had a justification for anything and everything and that day I realized I needed to contact the authorities," said the man who knew the attacker.
"He used to listen to a lot of Musa Jibril. I have heard some of this stuff and it's very radical. I am surprised this stuff is still on YouTube and is easily accessible. I phoned the anti-terror hotline. I spoke to the gentleman. I told him about our conversation and why I think he was radicalized," he added.
There is no indication at present that the attacker's time listening to Jibril inspired his actions, as police have not released details about his path to radicalization. In many cases, several other factors, such as environment, played a role in the radicalization of assailants, not just online propaganda. But Jibril's sermons could have enforced or enhanced his beliefs, which the former friend said had become more radical in recent years. Many foreign fighters in Syria have followed Jibril's online output.
The London attacker is believed to be a homegrown jihadist, from the east London suburb of Barking. He was part of a trio that killed seven people and left dozens injured on Saturday night in a bustling part of the capital.
Read more: Britain reacts to the London attack as it knows best—with sarcasm
Jibril has a substantial following online, with almost a quarter million likes on Facebook, more than 40,000 on Twitter and 16,000 subscribers on YouTube, where his sermons remain online. He videoed his sermons from his hometown of Michigan, Detroit.
British politicians, including Prime Minister Theresa May, have called on social media companies to do more to combat extremism on their platforms. Facebook said on Sunday that it was working to make the site a "hostile environment for terrorists."
Twitter said it would not comment on individual cases for privacy reasons but the platform's U.K. Head of Public Policy, Nick Pickles, said in a statement: "Terrorist content has no place on Twitter. We continue to expand the use of technology as part of a systematic approach to removing this type of content. We will never stop working to stay one step ahead and will continue to engage with our partners across industry, government, civil society and academia."
Jibril has not posted since 2014, when U.S. authorities limited his use of social media, but his supporters continue to post and share his content online. Security experts had identified Jibril as one of the most influential online recruiters for ISIS at the beginning of the group's rise.
The London-based International Center for the Study of Radicalization (ICSR) found in a 2014 report that Jibril, in his early 40s, was one of the most influential preachers among foreign fighter networks sending radical Islamists to Syria.
Jibril praised Syrian rebels during the civil war, becoming a "cheerleader" for armed Islamists in the conflict, according to the ICSR report. He speaks fluent English so could communicate with clarity to Muslim audiences in Western countries. ICSR found that 60 percent of foreign fighters it tracked in 2014 followed Jibril on Twitter.
The report found that Jibril did not "explicitly call to violent jihad, but supports individual foreign fighters and justifies the Syrian conflict in highly emotive terms." He delivered sermons with the aim of "fuelling the perception of a Western conspiracy against both Islam and Muslims."
It said that Jibril is a "subtle, careful, and nuanced preacher." But, upon his arrest in 2004 for fraud, it came to light that he also owned a website that promoted radical Salafism, containing anti-American sermons from other clerics.
Facebook did not respond to Newsweek's request for comment but said it was investigating.
A spokesperson for YouTube provided a statement to Newsweek: "Our thoughts are with the victims of this shocking attack, and with the families of those caught up in it. We take our role in combatting the spread of extremist material very seriously. YouTube has clear policies prohibiting terrorist recruitment and content intending to incite violence, and we act quickly to remove flagged videos violating these policies. We also terminate accounts run by terrorist organisations or those that repeatedly violate our policies. In addition to our ongoing policy enforcement, we're committed to working in partnership with the government, NGOs and industry colleagues to tackle these complex problems and to ensure that we're part of the solution."
This article has been updated with a statement from YouTube.