Dentist Suspended for 12 Months After Patient Bled to Death When She Had Five Teeth Removed
A dentist has been suspended after a patient on anti-clotting medication died following a tooth extraction procedure he oversaw.
Patient A, as the woman is referred to on a report from the U.K.'s General Dental Council (GDC), bled to death hours after having five of her teeth removed on July 18, 2017 in London, England.
According to the report, Patient A collapsed shortly after the second of two appointments scheduled within a week of each other to extract her upper teeth and replace them with dentures. Five teeth were extracted during each session.
The patient was admitted to the emergency department of King's College Hospital in London with severe bleeding from the mouth but was later discharged after the medics treated the bleeding with gauze and local anesthetic and by applying pressure. She was advised her not to rinse for 24 hours. However, the bleeding resumed the following day and she collapsed for a second time.
Patient A was readmitted to hospital but died the following day. Hemorrhage from the tooth extraction site was subsequently ruled the cause of death by the coroner.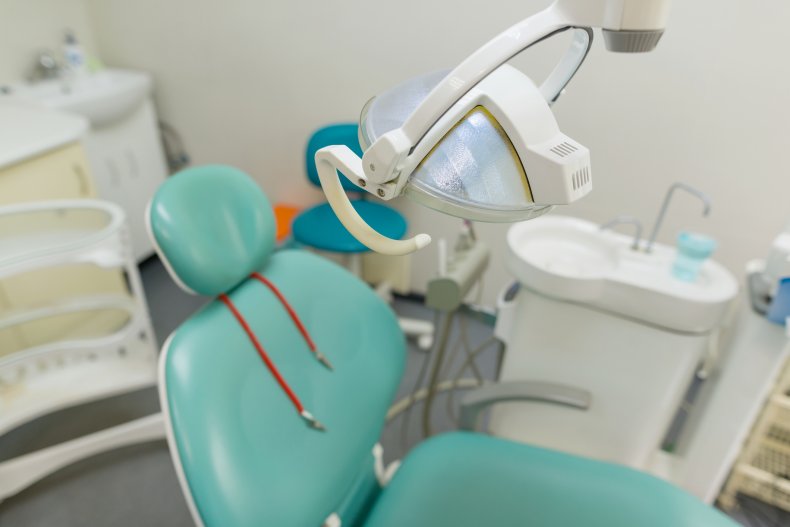 On Tuesday, a GDC decision has suspended Tushar Kantibhai Patel, a dentist employed by Confidential Clinics in Purley, Surrey, for a year for failing to warn her of potential complications that could arise from an anti-clotting medication she was taking—Warfarin.
The medication has been a common treatment for a range of conditions for more than 50 years and the risk of post-operative bleeding that might arise from complications during a tooth extraction is widely known, the GDC determined.
Warfarin, approved by the FDA in 1954 and often sold under the brand names Coumadin and Jantoven, is used to prevent clots by thinning the blood but can cause excessive bleeding. It is frequently used to manage heart disease and atrial fibrillation, a condition affecting more than 3 million people in the U.S.
Patient A was taking Warfarin to manage a rare blood disorder called thrombotic thrombocytopenic purpura (TTP), which can cause blood clots to form in small blood vessels throughout the body.
According to the report, Patel knew of Patient A's medical history, which she disclosed in a form prior to treatment, but failed to "discuss" or "advise" possible complications that could arise as a result and instead decided "it was safe to proceed."
The GDC has declared his fitness to practice is impaired by reason of his misconduct and as such, his right to practice has been suspended for the maximum sentence possible.
Patel has admitted to the allegations and accepted that he should have limited extractions to no more than three per visit. He also communicated his "sincere remorse and unhesitating acknowledgement of the contribution of your actions to the tragic outcome for Patient A."
Following Patient A's death, Patel, who has more than 30 years of dentistry experience, took steps to ensure these failings weren't repeated, the report states. This included taking self-audit of 15 extraction cases, reporting monthly to a supervisor and relinquishing his role as a vocational trainer.