Tracking Europe's Drug Problem in the Sewers Shows London's Cocaine Problem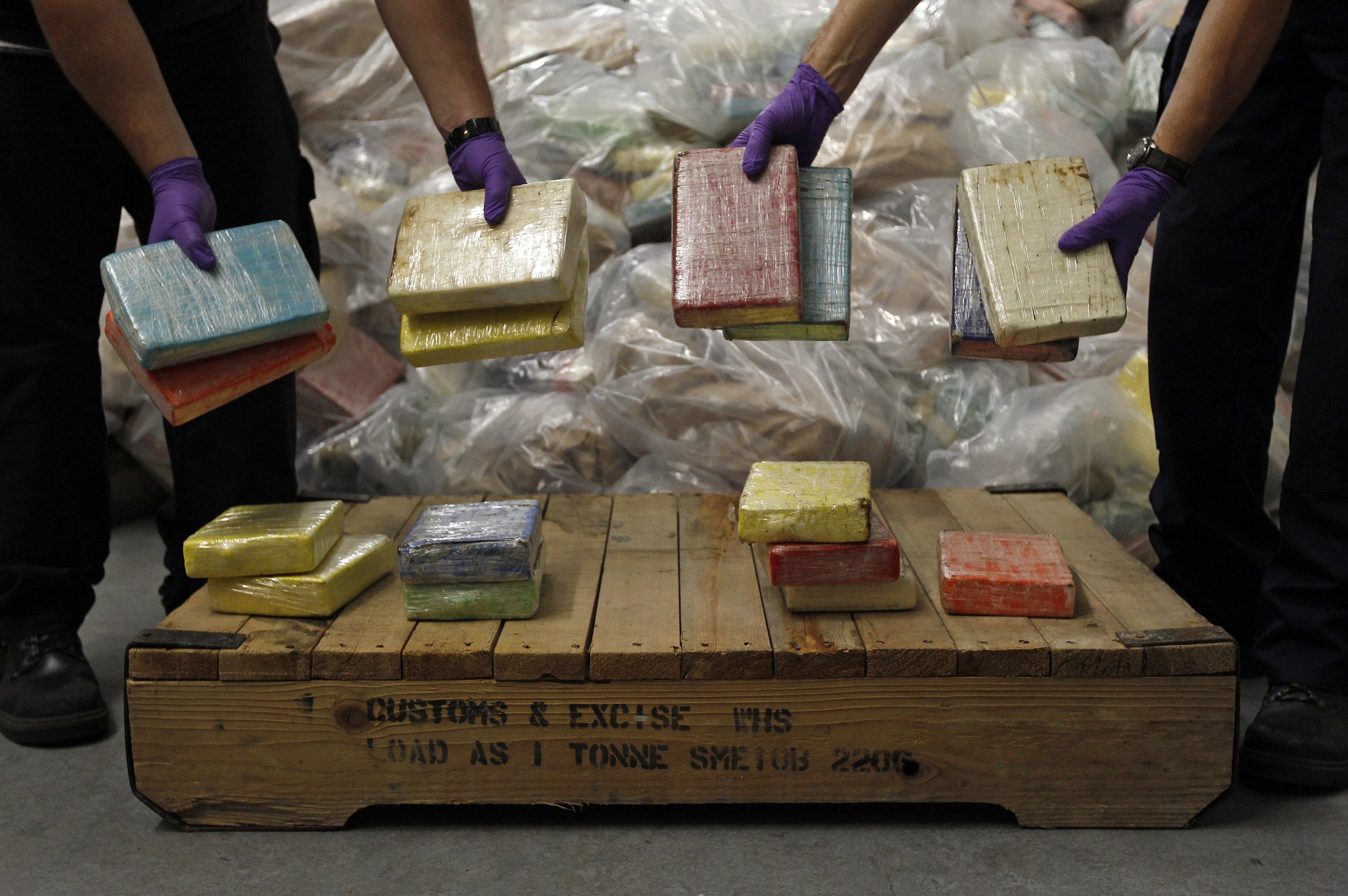 London does more cocaine than any other city in Europe, if the city's sewers are anything to go by.
A new study from the European Union's drug monitoring board found that London narrowly beat out Amsterdam for the top spot when it comes to the amount of cocaine found in wastewater flushed down the toilet. In 2014, London, with a population of more than 8 million, flushed an average of 737 milligrams of cocaine down the toilet for every 1,000 people per day. The European Monitoring Centre for Drugs and Drug Addiction says that in the case of cocaine, the source is traces of the drug excreted from the bodies of users, but for other drugs it is unclear how much is due to traces of drugs in human waste and how much comes from drugs dumped directly. Analysis from sewers in Amsterdam found 716.4 milligrams of cocaine per 1,000 people.
Friday and Saturday are peak times for cocaine in London's wastewater system, with more than 800 milligrams per 1,000 people on both days. The levels fall on Sunday and throughout the rest of the week. Zurich comes very close to London's peak of 852 milligrams on Saturday. But on Mondays, Antwerp, in Belgium, beats out all other European cities: 859 milligrams of cocaine per 1,000 people makes its way into the city's toilets, more than any other city at any time during the week.
Some levels of drugs found in wastewater were so high that dumping is more likely the source rather than traces of drugs in users' bodies. Eindhoven, in the Netherlands, with a population of 216,036, saw abnormally high amounts of MDMA (commonly known as Ecstasy) in 2012, 2013 and 2014, "which might be due to the release of unconsumed MDMA into the sewer system," according to the European monitoring center.
The smallest amount of cocaine among the cities in the study was found in the wastewater of Jyvaskyla, Finland, with 0.2 milligrams per 1,000 people. The 10 cities with the least cocaine found in sewers are all in Finland, according to the study.
Other cities claimed the top spot for particular drugs contaminating the wastewater. Antwerp had the highest daily amphetamine use, with 213 milligrams per 1,000 people, while Amsterdam, famous for its coffee shops serving marijuana, was miles ahead for the most cannabis found in the city's sewers. At 469.3 milligrams per 1,000 people in 2014, Amsterdam had nearly three times as much cannabis in its sewers, compared with the No. 2 city, Barcelona, Spain. Amsterdam also had the highest daily use of MDMA, followed by Utrecht, the Netherlands; Oslo, Norway; and London.