London Fire: Pictures From the Scene of Apartment Block Blaze That Killed at Least Six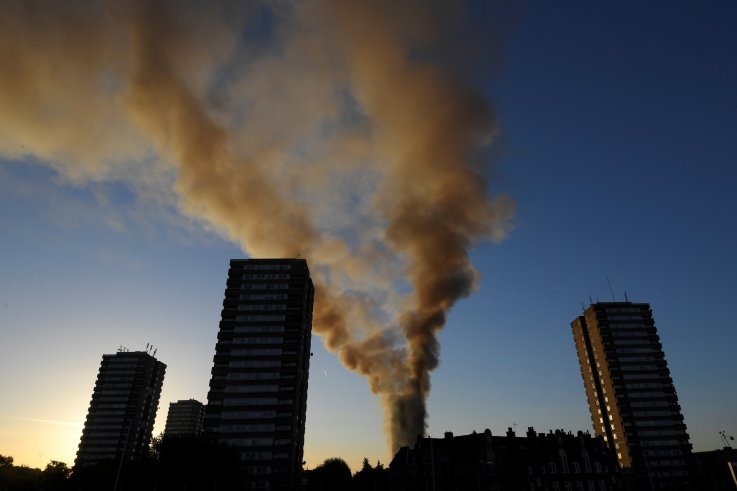 A large fire in a London apartment block has killed at least six people and left dozens injured, said police responding to the blaze. At least 200 firefighters went to tackle the fire that broke out around 1 a.m. local time and continued to burn for several hours.
Pictures overnight showed the whole block ablaze and several people who escaped the apartment and at the scene told of attempts to escape via the windows.
Jody Martin, a witness, told the BBC: "I watched one person falling out, I watched another woman holding her baby out the window...hearing screams. I was yelling at everyone to get down and they were saying 'We can't leave our apartments, the smoke is too bad on the corridors.'"
Related: Residents' group warned of the London tower block fire that killed at least six people and left dozens injured
London mayor Sadiq Khan said the fire was a "serious incident" and suggested there are "questions that have to be answered," after several residents reported not hearing any alarms.
Paul Munakr, a resident who lived on the seventh floor and who successfully escaped, told the BBC people were shouting from below, telling people not to jump. "Now, honestly I don't know for certain if people jumped off the building to get away from the fire, but the main thing for me with this incident is the fact that the fire alarms didn't go off in the building," he said.