Mueller Investigation: The London House at the Center of the Manafort Indictment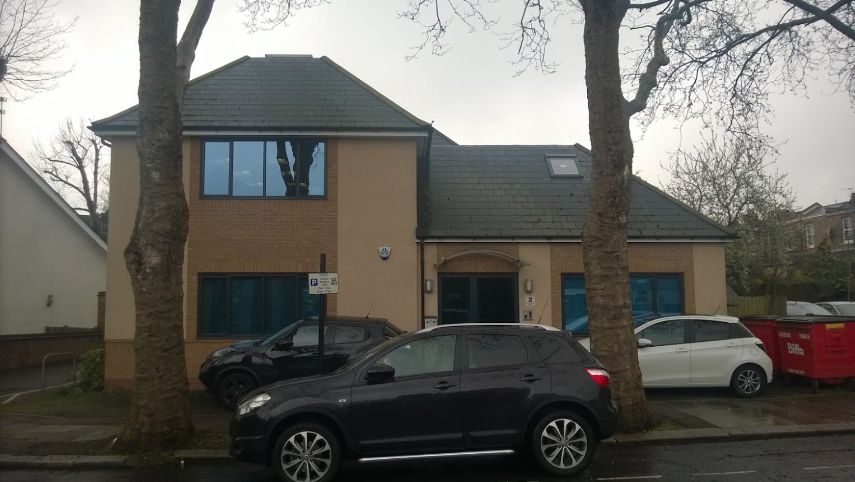 The indictment accusing President Donald Trump's former campaign chairman Paul Manafort and his aide Rick Gates of a decade-long money laundering scheme traces all the way to a seemingly ordinary two-storey building near Hampstead Heath in north London.
It looks like a small house, yet more than 25,802 companies have been registered at the address by an 86-year-old woman named Barbara Kahan over the years. With the help of her business, A1 Company Services, Gates quickly and easily set up a series of shell companies in 2013.
One of these companies is now named in the indictment by special counsel Robert Mueller and was allegedly used to launder $188,900 in the U.S.
The shell company Pompolo Ltd., which never reported any income and had only one share worth £1 ($1.31 USD), moved to shut down a little more than a year after it opened. The behavior of the company should have set off red flags, experts say, and underscores just how easy it is to launder money through Britain.
"It is easy to register companies in the U.K. for money laundering," Gabriel Zucman, an assistant professor of economics and global wealth at UC Berkeley tells Newsweek.
Research shows "that it is even easier to create anonymous companies in Britain and the U.S. than in a number of tax havens," added Zucman, the author of The Hidden Wealth of Nations, a book about how trillions in wealth is hidden around the world.
"Companies that have been found facilitating tax evasion, money laundering or other financial crimes should be systematically put out of business," he said. "There is a growing fraction of world wealth that cannot be attributed to any owner, because of the use of intertwined shell companies, trusts, and foundations."
Read more: Meet Rick Gates, the Manafort pal and Trump adviser facing charges in Mueller indictment
Gates set up Pompolo in April 2013. He moved to close it the following year on August 5. The indictment against Manafort and Gates unsealed Monday tracked two transactions that flowed through the company in 2013: One for $175,575 paid to a Florida company that specializes in home entertainment systems, and another for $13,325 paid to a landscaper in the Hamptons in New York.
Where the money came from isn't public, and the company wasn't open long enough to be required to post any income or transactions that passed through it. (In the U.K., a company has to file nine months after the company's financial year ends—Pompolo was only open for a year and five months before it was dissolved.)
Two other companies registered by Gates were opened in June 2013. These companies didn't report any income in their financial filings either and were also quickly shut.
Gates was supposed to report these companies to the U.S. Treasury, the indictment against him and Manafort said. But no "reports were made by Gates for these accounts."
Gates opened and closed a large number of bank accounts from late 2004 to early 2017, a memo from Mueller's office alleges, pointing out Gates "opened and was a signatory on 55 accounts with 13 financial institutions." The government believes "at least 30 of those accounts remained open within the last six months."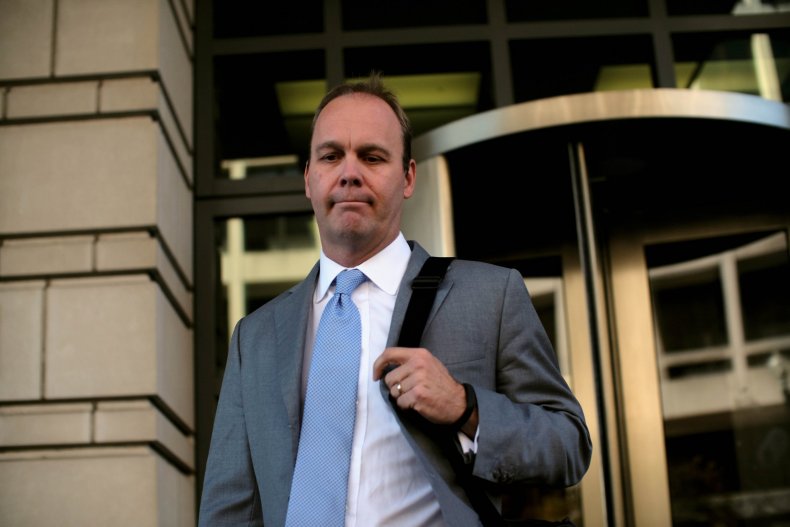 The indictment is part of the Russia probe led by Mueller investigating whether the Trump campaign helped Russian attempts to sway the election against Hillary Clinton and for Trump.
Glenn Selig, a spokesman for Gates, did not respond to Newsweek's questions about why his client set up the companies, what they did, or why he closed them. At a court hearing Thursday Selig—who is not an attorney—said Gates will not "comment further until he has had a chance to review the lengthy indictment with his legal team."
According to the charge sheet, Manafort is accused of laundering more than $18 million through offshore accounts and companies like Pompolo that were used to purchase property, goods, and services in the U.S. The indictment said Gates "transferred more than $3,000,000 from the offshore accounts to other accounts that he controlled." Some of that money flowed through the U.K. company, but doesn't appear in public records.
"How do we know that this company does not own a gazillion assets outside of the U.K. unless they put it on their U.K. balance sheet?" asks Roman Borisovich, a former insurance executive who became an anti-corruption campaigner in London. "If a U.K. company has an account in a bank in Kiev, it doesn't mean that there's a reporting requirement that would put that back in London."
If a company registered in the U.K. conducts any sort of activity anywhere in the world, it should mark everything in its accounts in Britain, said Borisovich. "The question is, if a company is doing it. It's very easy not to do it, and it's next to impossible to check."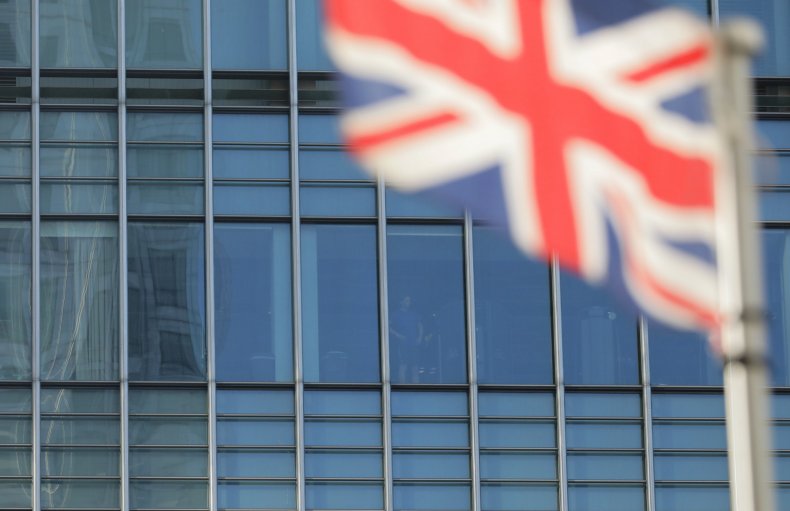 The laws against money laundering in the U.K. are strict, but "we need this to be better reported, better policed, better investigated," Borisovich said.
You don't need to live in the U.K. to register a company there. But you do need an adddress. That's where A1 Company Services comes in. The companies the firm creates for their clients are registered to its address in London. Shell companies registered in other countries can be named as a company director if a person is also named as a director. Yet some people offer their names as proxies and have no role in operating the company. None of this is illegal.
"To address this issue, we need to create financial registries, that would record the beneficial owners of the world's financial assets," Zucman, the professor, proposes, "in the same spirit as what we do for land and real estate."
Borisovich accuses company formation firms of turning a blind eye to money laundering. "These people who set up companies are responsible for what the company is going to do," he said. "There are tons of these company formation houses. They're mostly not very concerned about money laundering."
"As in any sort of business transaction, you need to know your customer. If you're opening a company, you must know who the owners are, what sort of business this company will be doing," he said. "If you're not asking these questions, of course you're violating—it's not only industry standards—you're violating the law."
A1 Company Service's compliance department declined to answer questions about Pompolo or what monitoring and compliance procedures it carries out to screen the companies it registers for signs of fraud or money laundering when contacted by Newsweek. Instead, the company referred Newsweek to the UK's new regulations around money laundering screening brought in this summer.
"It is very disappointing that a company we have formed may have been used for purposes, in respect of which allegations have been made," Anthony Beukes, the A1's compliance officer told Huffington Post U.K. Wednesday. "Once a company is formed, it is the responsibility of the directors of the company to ensure that they adhere to the law," he said. A1 is not accused of any wrongdoing in the U.K. or as part of the Mueller investigation.
It's a criminal offense in the U.K. if you know about money laundering but don't report it. The rules, however, are "not being followed and no one is enforcing the laws," Borisovich alleges. "That's the problem. If they really went after the company formation agencies and we saw some criminal prosecutions, probably the laws would have been followed better."
Pompolo's rapid closure after a little over a year should have been a red flag, he said. "The government doesn't do enough to follow all these issues. They're relying on bankers and accountants to do their jobs. Money laundering always happens with the knowledge of the enablers: bankers, accountants, lawyers. Somebody is actually assisting it. It doesn't get laundered on its own."