London Mayor Says Donald Trump Is a 'Poster Boy for the Far-right Movement': 'That Should Cause Us Huge Concern'
London Mayor Sadiq Khan has hit back at the latest round of jibes from President Donald Trump, saying the U.S. leader is "obsessed" with him.
A war of words between the two political figures has been gathering momentum, given new impetus after Trump blamed Khan for a number of murders in the British capital last week.
A teenager was stabbed to death on Friday, while just minutes later, another teenager was shot dead. The next day, a man was stabbed to death in the capital, Reuters reported.
Trump retweeted a post by reality TV contestant and far-right activist Katie Hopkins, who dubbed the city "stab city" and "Khan's Londonistan" in remarks most viewed as Islamophobic.
Along with the retweet, Trump called Khan "a disaster" and said that "LONDON needs a new mayor ASAP."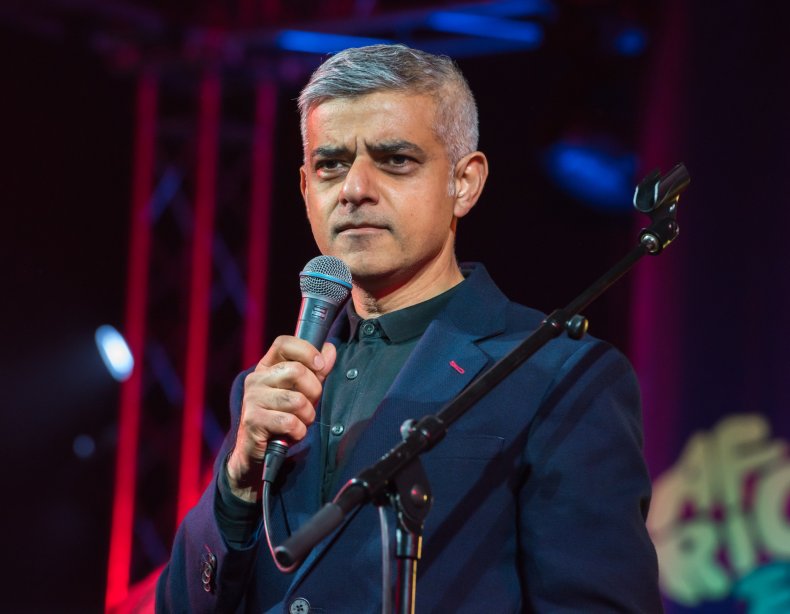 But speaking in London on Monday, the mayor responded: "It's for Donald Trump to explain his tweets, not for me, but it's remarkable that you've got the president of the U.S.A. amplifying the tweets of a far-right activist, amplifying a racist tweet.
"That's one of my concerns about Donald Trump—he's now seen as a poster boy for racists around the world, whether you're a racist in this country, whether you're a racist in Hungary, a racist in Italy, or a racist in France.
"He's now a poster boy for the far-right movement and that should cause us huge concern," ITV News reported.
There is not a lot of love lost between the pair. Their feud dates back to 2016 when Khan said Trump's views on Islam were "ignorant", leading Trump to challenge him to an IQ test.
Trump attacked Khan for his response to the London Bridge terror atrocities in 2017. He also tweeted ahead of his visit to the U.K. how Khan was a "stone cold loser" after the mayor criticized the state visit invitation.
On Monday, Khan pointed to how cities in the U.S. are dealing with crime, which is per capita much higher than London's.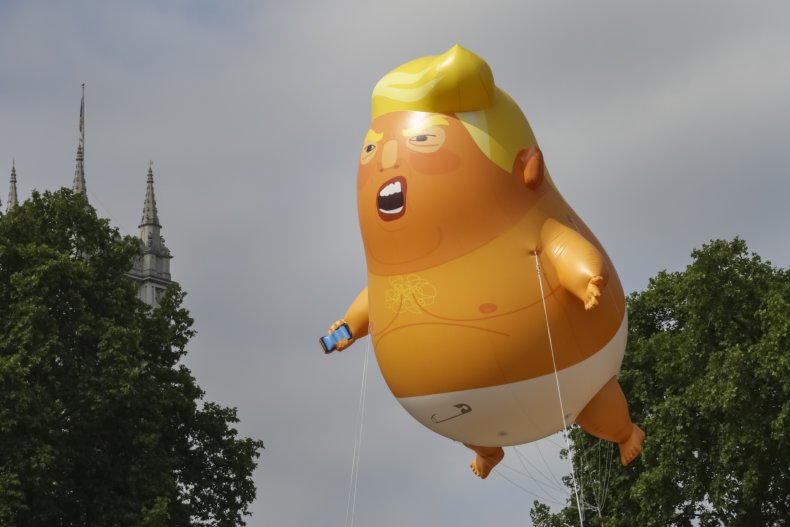 One Twitter user tweeted statistics from the FBI and London's Metropolitan Police which showed that Baltimore has 55 murders per 100,000 people, more than 50 times London's murder rate of 1.5 per 100,000.
Khan said: "I'm quite clear, there are many cities across this country facing a huge issue of the increase in violent crime, they've been doing so since 2014."
"There are many good leaders in America facing massive increases in violent crime, they have my support to make sure we learn lessons from each other and that we work together to grapple (with) the issue of violent crime taking place in many cities across the Western world," he added.