Morrissey 'Considering' London Mayoral Bid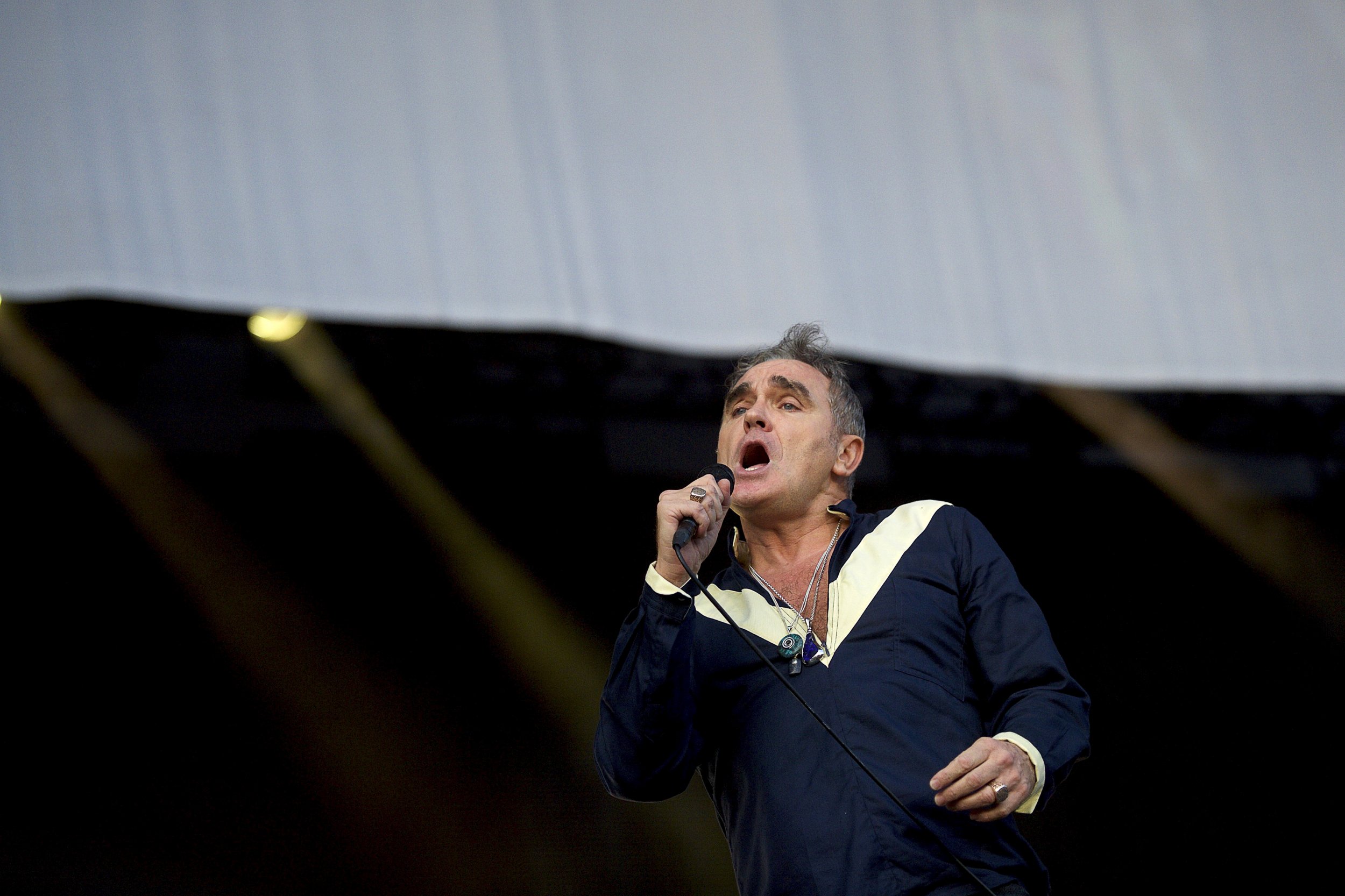 He once wrote a song calling for former British Prime Minister Margaret Thatcher to face the guillotine, and in his 2014 dirge World Peace Is None Of Your Business claimed that "the rich must profit and get richer… each time you vote you support the process," but it seems Manchester's number one misery-merchant Morrissey has had a change of heart about electoral politics.
According to a statement posted on semi-official fan site True to You, the singer, who recently declared himself a vegan, has been invited to become the London Mayoral candidate for the Animal Welfare Party in the upcoming 2016 election. The statement suggests he is mulling the prospect. Should he wish to take the opportunity, Morrisey just needs 330 signatures of support.
The party confirmed to the BBC it had approached the singer.
"Animal welfare groups cannot persist simply in order to continue to persist. There must be a governmental voice against the hellish and archaic social injustice allotted to animals in the United Kingdom," Morrissey said.
Judging by the rest of the statement, though, Morrissey doesn't intend to adopt the focus-grouped message discipline of most mainstream politicians. In the space of under 400 words he calls TV chef Jamie Oliver an "animal serial killer," compares abattoirs to Nazi concentration camps and says that anyone who is part of the "milk-drinking population" "condone[s] systems of torture."
The statement doesn't give much away about prospective non-environmental policy. But if his lyrics are any guide, perhaps we can expect an unconventional approach to law and order (in 2004 track The World Is Full Of Crashing Bores he sang of "policewomen, policemen, silly women, taxmen; uniformed whores") and a tough, uncompromising attitude to education reform (as Moz put it in The Headmaster Ritual in 1985: "belligerent ghouls run Manchester schools, spineless swines, cemented minds").
With the Conservative Party's mayoral candidate, Zac Goldsmith, having once served as editor of The Ecologist, the stage could be set for some lively environmental debate before polling day in May.