Who is Khalid Masood: London Parliament Attacker Had Multiple Aliases, Previous Assault Convictions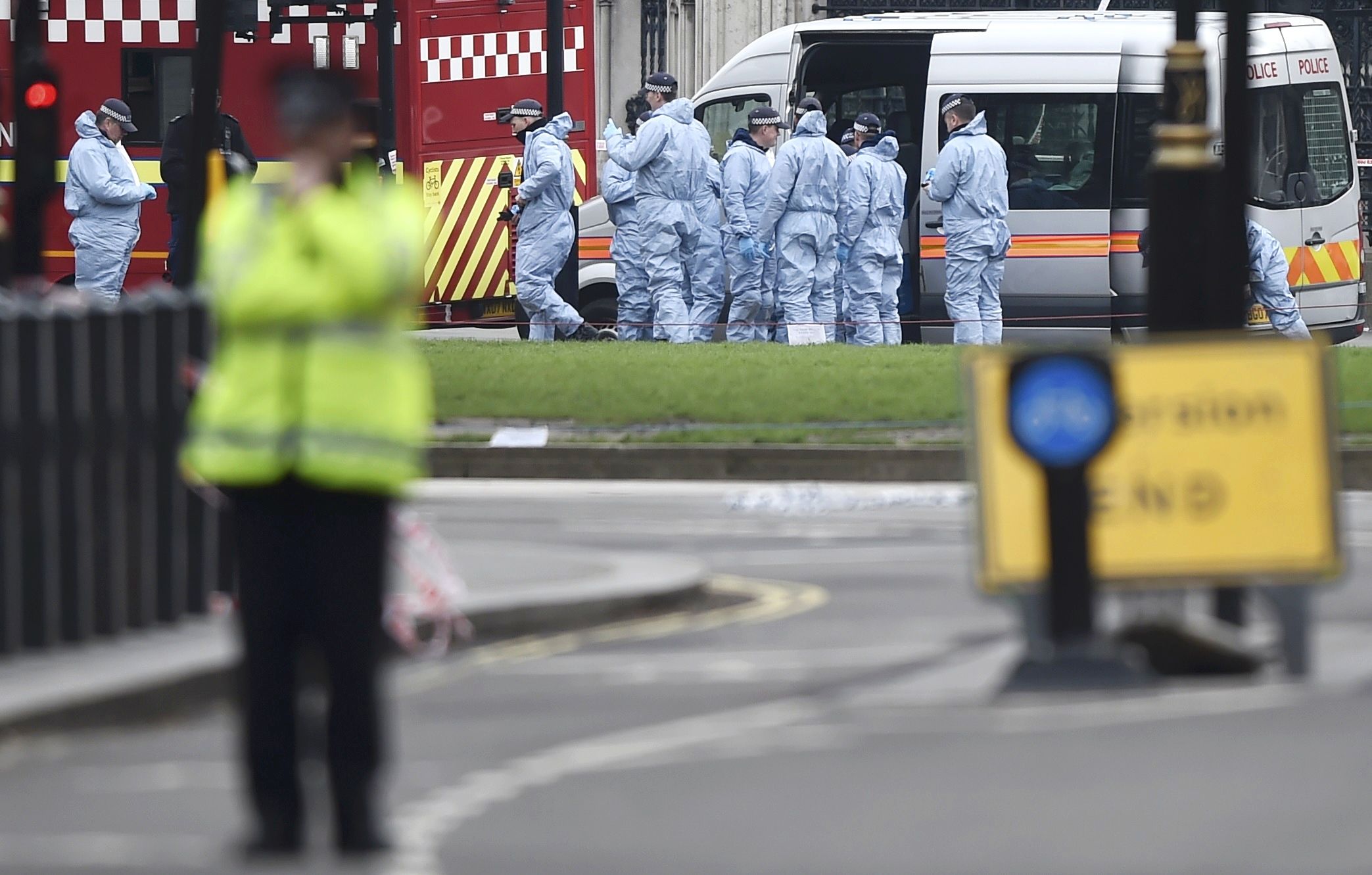 An attacker who ran over several pedestrians on London's Westminster Bridge before stabbing a police officer in the Houses of Parliament, killing three people and leaving 29 more injured in hospital before being killed by police, has been named by police as 52-year-old British-born Khalid Masood.
"Masood, aged 52 (25.12.1964), was born in Kent and detectives believe he was most recently living in the West Midlands. Masood was also known by a number of aliases," read a statement from London Metropolitan Police.
"Masood was not the subject of any current investigations and there was no prior intelligence about his intent to mount a terrorist attack. However, he was known to police and has a range of previous convictions for assaults, including GBH, possession of offensive weapons and public order offences.
"His first conviction was in November 1983 for criminal damage and his last conviction was in December 2003 for possession of a knife. He has not been convicted for any terrorism offences."
The naming of the attacker followed the arrest of eight people in connection with the incident after police raided six addresses.
Earlier in the day, the Amaq News agency, which is often used by the Islamic State group to broadcast propaganda, said ISIS had claimed responsibility for the attack: "A soldier for the Islamic State carried out the operation in answer to calls to target the people of coalition states."
There was no confirmation that ISIS had directed the attack and British authorities didn't note any connection between Masood and the jihadist group. However, the incident was similar in nature to a series of attacks conducted in Europe using vehicles in recent months, notably in Nice and Berlin.
The attacker drove a car through pedestrians on Westminster Bridge, killing two people, before crashing into the railings outside the Houses of Parliament. He emerged from the vehicle and attempted to make his way into Parliament. Armed with a knife, he stabbed and killed unarmed police officer Keith Palmer before he was shot by armed police.
The attacker later died from his injuries. The two victims in addition to the police officer were named as London teacher Aysha Frade and American tourist Kurt Cochran.
Speaking Thursday morning, British Prime Minister Theresa May did not name the attacker but said that he was known to authorities.
"The man was British-born and some years ago was once investigated by MI5 in relation to concerns of violent extremism," she said in Parliament. "He was a peripheral figure. His case was historic. He was not part of the current intelligence picture."
May called the attack "an act of terrorism aimed at trying "to silence our democracy."