Bus Driver Killed By Window That Crashed to Ground From Apartment Penthouse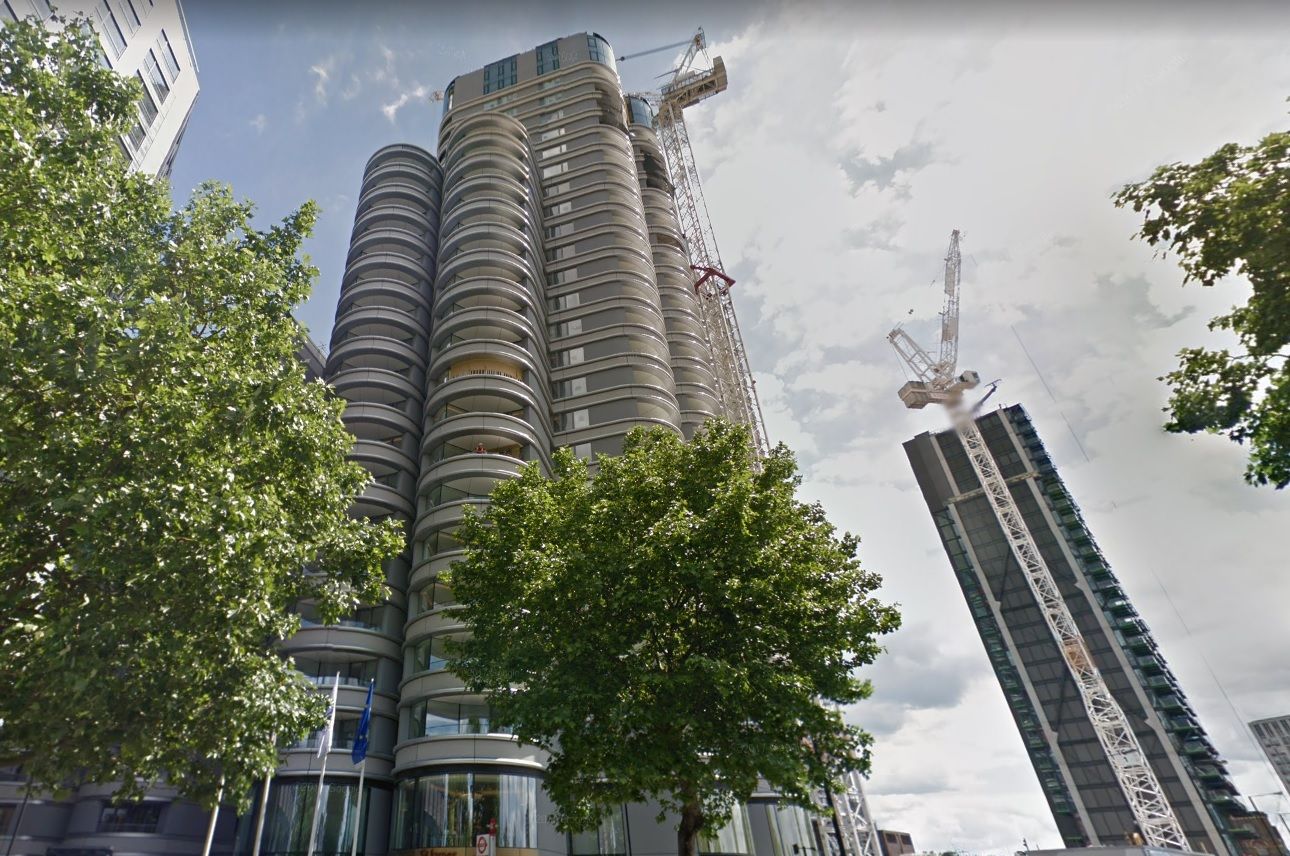 A bus driver walking beside a luxury apartment block in London died in a tragic accident when a window pane reportedly fell 250 feet from a penthouse and hit him.
Mick Ferris, 53, left his coach in Vauxhall, South London, to walk to a nearby café when he passed The Corniche, a new 27-storey apartment complex designed by famed architect Foster + Partners and built by the Berkley Group. Properties in the development cost millions of dollars and overlook the River Thames, including the Houses of Parliament.
Ferris, a grandfather from Kent, was struck by a pane of glass that had fallen from a penthouse apartment as he returned to the bus he drove for a company called Clarkes of London, reported The Times of London, and was killed instantly. The incident happened at around 10:30 a.m.
"Mick was due to go on holiday next week to the Maldives with his wife, Rachel, and some friends. It's so tragic, my heart goes out to his family," an unnamed friend told the newspaper.
Scrap metal dealer Paddy Riley was driving past The Corniche around the time Ferris died.
"My first thought was the man had fallen from the top of the building because a window was missing. He was covered in blood. It was very distressing to see," Riley told The Sun.
"He had a blunt trauma and there was shattered glass on the ground. A group of workers sprinted over and I saw them pointing up at the top floor window. They were obviously saying it wasn't there anymore and I saw a white sheet flapping out of the window."
Police and England's Health and Safety Executive are now investigating what happened.
A Clarkes Of London spokeswoman told the Daily Mail: "This is a tragic incident and our thoughts are with the victim's family. It is not appropriate for us to comment any further while the police investigate this tragedy and speak to the next of kin."
"It is with great sadness that we learnt of an incident at our Corniche development on Albert Embankment on Tuesday 2 October 2018, in which a man suffered fatal injuries," a spokesperson for St James, the arm of Berkley that developed the building, told Newsweek by email.
"We extend our deepest sympathies to his family at this incredibly difficult time. We are investigating this incident as a matter of urgency and working with the emergency services to establish what happened."
Ferris was a supporter of West Ham United, a soccer team in East London. James Corden, the British presenter of CBS's the Late Late Show, who is also a West Ham fan, tweeted a tribute.
"I'm so saddened by the passing of Mick Ferris," Corden wrote. "He was a huge West Ham fan and has passed away in the most sudden of circumstances. My thoughts are with his family and everyone who knew him. None of us are promised tomorrow. Tell your loved ones you love them today."
This article was updated to include a comment by a spokesperson for St James.
Bus Driver Killed By Window That Crashed to Ground From Apartment Penthouse | World