Thames Cruise Ships Will Push Pollution Levels Over EU Limits, Say Campaigners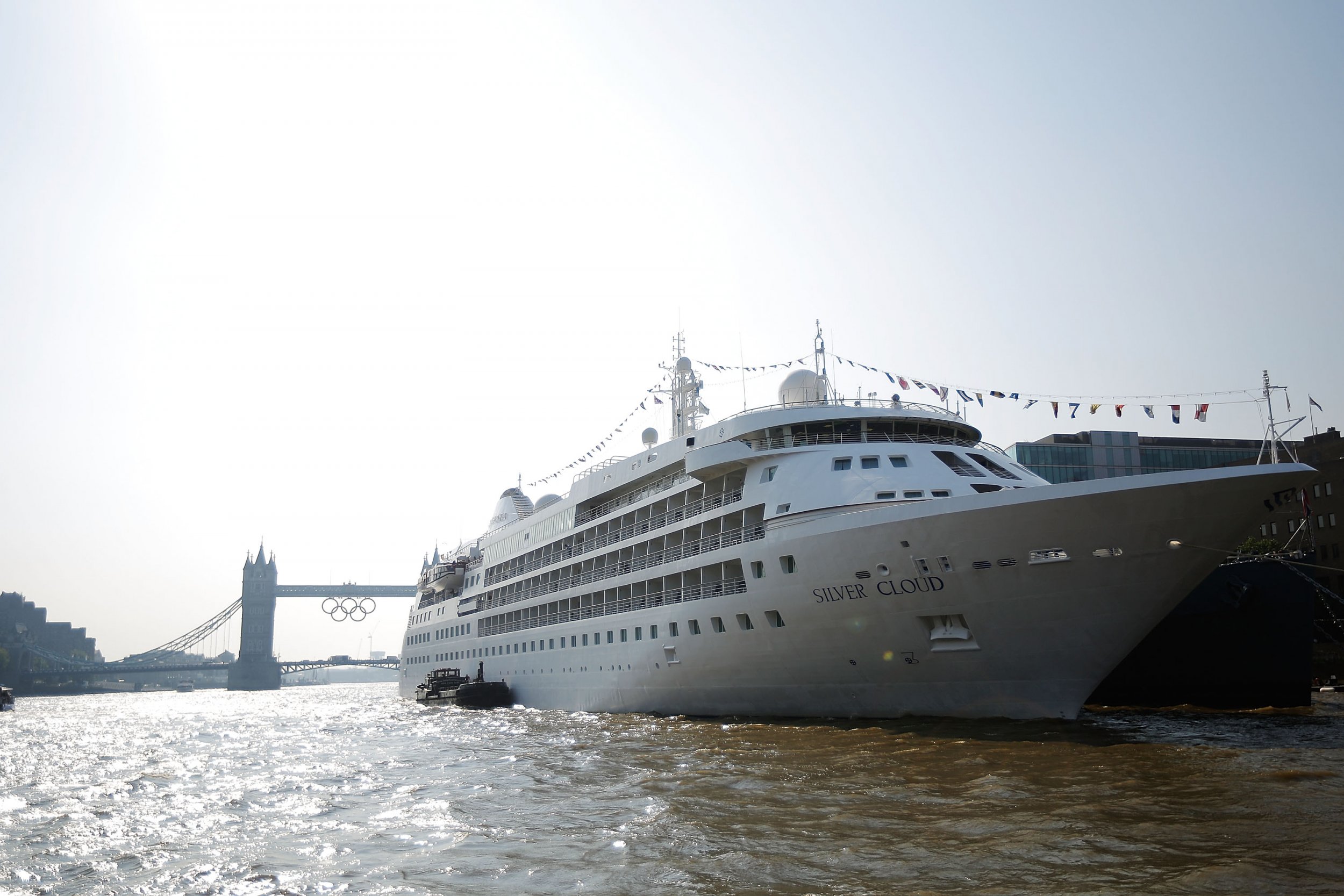 Huge cruise ships planned for London's River Thames will make air pollution in the capital so high it will exceed the EU's legal limits on deadly emissions, according to campaigners.
Plans for a wharf able to handle 240-meter-long (787 feet) liners carrying up to 2,400 passengers and crew were approved last year by Greenwich Council, in south London. The terminal will be able to accommodate 55 ships every year, all using their auxiliary diesel engines while moored.
Now a group opposed to the proposals is challenging the plans in the Supreme Court. Campaigners argue that ships moored at Enderby Wharf will burn up to 700 liters (154 gallons) of fuel an hour, causing dangerous air pollution levels to rise even further.
London has been voted the most desirable place to work in the world in a study by The Boston Consulting Group, and it's the second most visited city on the planet, after Hong Kong. But according to reports, nearly a quarter of all schoolchildren in the capital and half of the city's workforce are exposed to levels of air pollution that exceed legal and healthy limits.
Roughly 50 percent of the nitrogen dioxide emissions in the air are caused by traffic fumes, and that pollution causes approximately 10,000 early deaths in the city each year, according to a study by London research university King's College London.
Earlier this year, environmental law group ClientEarth asked the Supreme Court to urgently review plans by Britain's Department for Environment, Food and Rural Affairs to meet EU targets on nitrogen dioxide, saying the proposed changes are not good enough.
According to the King's College study, air pollution throughout much of East Greenwich already exceeds the annual average limit for nitrogen dioxide.
"It [Enderby Wharf] is going to exacerbate the health problems of people in the area. It is all incremental and adding to a horrendous problem," Hardwick tells Newsweek . "The attitude seems to be that because the Thames only contributes to a small amount of air pollution, in comparison to roads in particular, it does not matter.
"But that is not the right approach—not when our pollution level is already so high.
"There has also been an inadequate assessment of the air pollution that would arise from the terminal."
Greenwich councilor Danny Thorpe, cabinet member for the local Regeneration and Transport department, disputes the campaigners' claims, saying the council carried out extensive research as part of the planning process.
He said Greenwich, like the entirety of the Thames, is subject to the rules of an emissions control area, which imposes limits on the amount of sulfur emitted from vessels on the river.
The Supreme Court hearing begins on April 19.