After London Parliament Attack, U.K. Defense Secretary Warns of 'New Kind of Terrorism'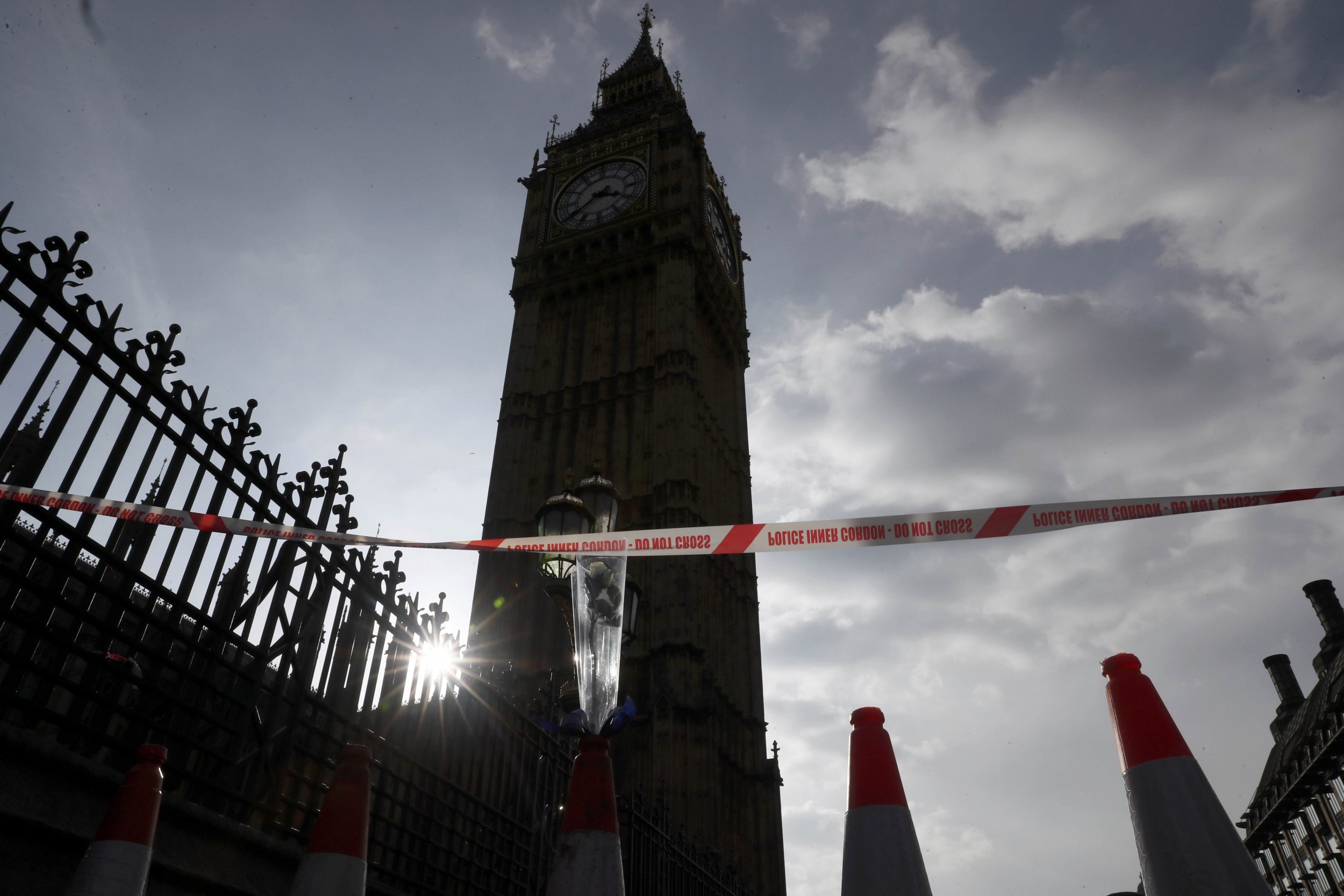 British Prime Minister Theresa May insisted "we are not afraid" following what she called "an act of terrorism" that left four people dead in London Wednesday. However, the city and the United Kingdom continue to face an elevated threat from terrorist attacks.
Two people were killed on London's Westminster Bridge when an attacker drove a car through pedestrians. After crashing the vehicle outside the House of Parliament, he attempted to make his way inside, stabbing and killing a police officer in the attempt. The attacker was subsequently shot and killed by police.
"Yesterday, an act of terrorism tried to silence our democracy," the British prime minister said in an address to lawmakers in Parliament Thursday. "We are not afraid, and our resolve will never waver in the face of terrorism."
London's Metropolitan Police Thursday named the attacker as 52-year-old British-born Khalid Masood. Police also raided six addresses in London and Birmingham, making eight arrests.
The Islamic State later claimed responsibility for the attack, via the Amaq News Agency, although there was no indication that they had directed it.
It would be the first time that the militant group has carried out an attack in the United Kingdom. The last major act of terror came in 2005 when a series of coordinated suicide bombings left 56 people dead. The threat level for international terrorism in the U.K. remains severe.
Speaking Thursday, U.K. Defense Secretary Michael Fallon said that the country was now facing a "new kind of terrorism."
"This is a new challenge for the security services because these are very ordinary things, a 4x4 vehicle or a knife, and we're also dealing with terrorists who don't want anything," he told Sky News. "They don't want to negotiate they don't want to take hostages, they're simply out to kill as many people as possible, completely innocent people, including foreign tourists yesterday who'd come to this country to visit Westminster."
An American tourist, Kurt Cochran, was one of those killed in the attack.
The State Department continues to warn citizens of potential future attacks in the U.K. and across Europe.
"The United Kingdom is politically stable and has a modern infrastructure but shares with the rest of the world an elevated threat of terrorist incidents of international origin," reads its travel advice.
"The UK, like other foreign governments, has taken actions to guard against terrorist attacks of this nature, including arrests of suspected extremists allegedly involved in terrorist plots. Credible information indicates terrorist groups continue plotting possibly near term attacks in Europe. All European countries remain potentially vulnerable to attacks from transnational terrorist organizations."
London's Metropolitan Police has also cautioned that England's capital city has a number of locations that could be targeted in a terrorist attack.
"Crowded places, events, public transport, and iconic locations are some examples of locations that could be potential targets for terrorists," it says. "All of these are to be found in London."
However, albeit with several locations still cordoned off, London largely returned to business as usual Thursday, with the prime minister addressing lawmakers at the very location that was the target fo the attack less than 24 hours earlier. And London's Mayor Sadiq Khan has said that the city will quickly return to normal.
"In the past, we have risen, we've shown our resilience, we've returned to work and returned to normality," he told Sky News. "We have done it in the past and we will do it again now."