Is London Safe? Homicide Rate Surges to Decade High
London's homicide rate has surged to a 10-year high after the Tuesday stabbing death of an 18-year-old identified as Eltham by British media.
The Metropolitan Police said they remain "committed to reducing violent crime," according to the BBC. But there have now been 130 homicides in London this year, the highest since 2008, which saw 154.
Eltham died in the hospital after he arrived with another 18-year-old. Both had been stabbed, but the other young man has been discharged from the hospital. Police have detained by officers investigating the most recent killing.
"The causes of violent crime are deeply complex and made far worse by huge [national] government cuts over the last eight years to the police, youth services, councils and charities," a spokesperson for London's mayor has said, the BBC reported.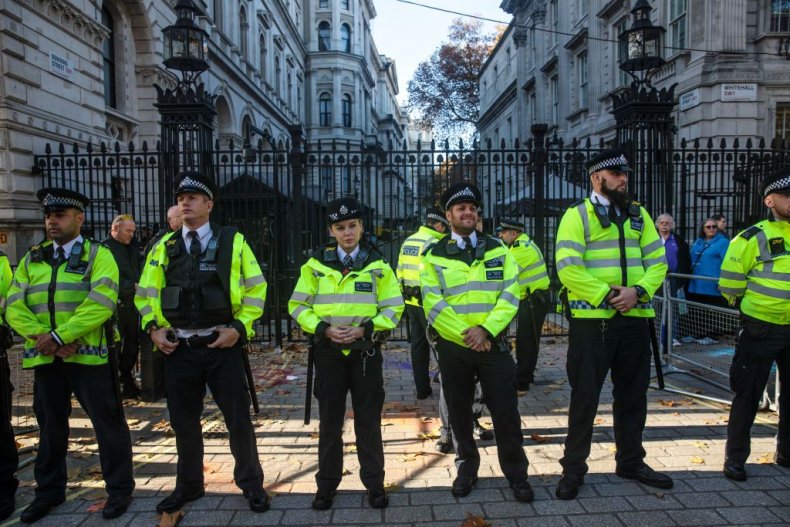 In March, Prime Minister Theresa May was officially rebuked for misleading the public and members of parliament with inaccurate claims that there would be an additional £450 million ($569 million) in funding to local police during the 2018–2019 fiscal year, The Guardian reported at the time. The parliament's shadow police and crime minister, Louise Haigh, brought the complaint, pointing out that May's policies actually amounted to a financial cut.
Overall, the homicide rate has still declined significantly. Back in 2003, more than 200 killings were reported in the British capital. Although the number of homicides this year may be high for London, which has a population of more than 8 million, it is still significantly lower than many major U.S. cities.
New York City, which has a population of just over 8.6 million, already recorded 147 homicides between January and June of this year, an eight percent increase over 2017. In total, the city, which is the largest in the U.S. by population, saw 292 homicides last year. Los Angeles similarly saw 282 homicides in 2017 and Chicago has witnessed more than 500 this year. Smaller east coast cities Baltimore and Philadelphia also saw more than 300 homicides in 2017.
However, the most recent State Department travel advisory for the U.K., which was last updated in January, warns that Americans traveling to the island nation should "exercise increased caution … due to terrorism."
Out of the department's four-level rating system, with one being the safest and four being the most dangerous, the U.K. is currently classified as a two. "Terrorist groups continue plotting possible attacks in the United Kingdom. Terrorists may attack with little or no warning," the advisory to travelers warns.