London Stabbing: Police Say No Evidence Of Radicalization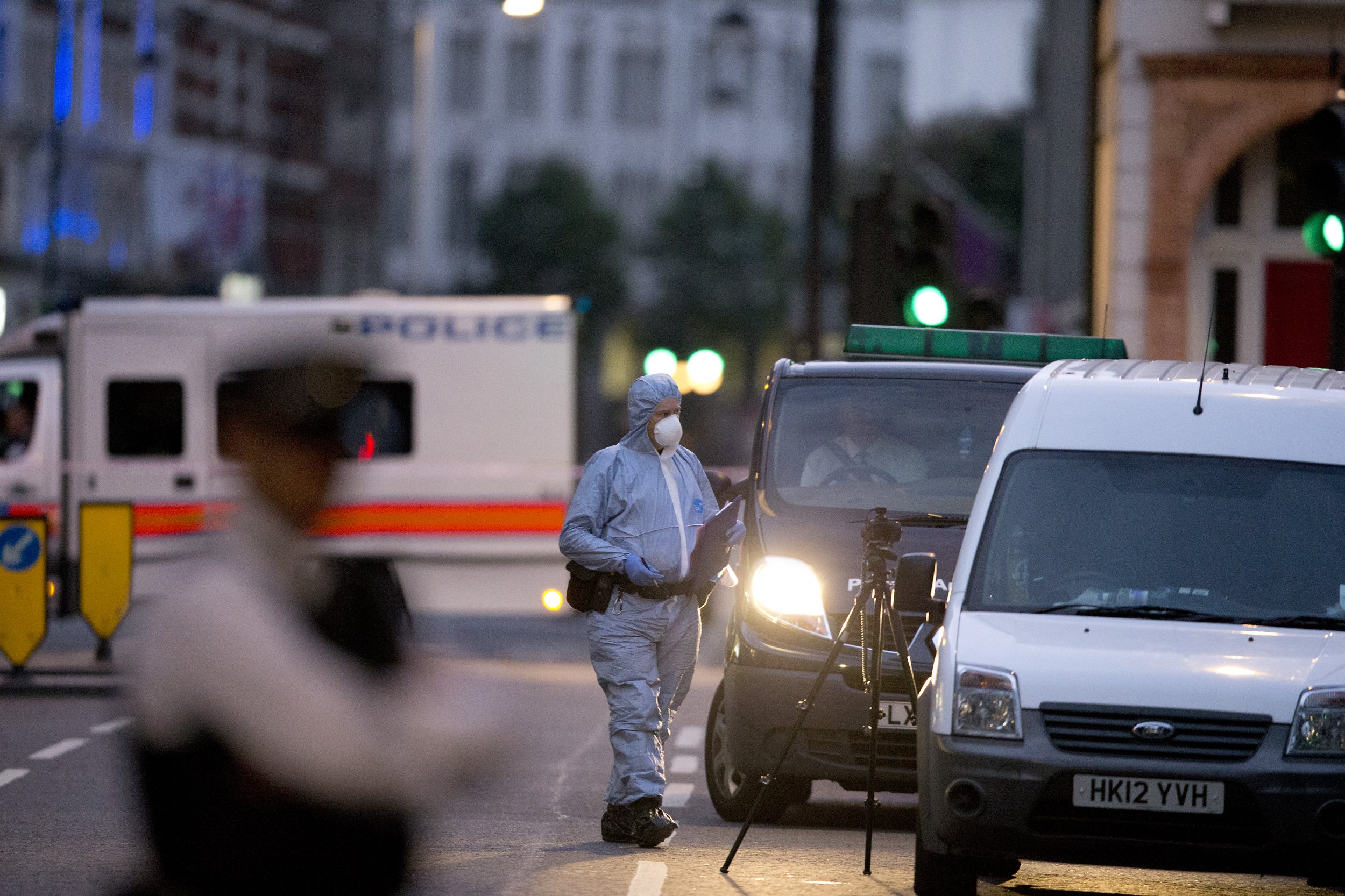 Updated | One woman was killed and five others injured in a stabbing in central London on Wednesday night.
A 19-year-old man, a Norwegian national of Somali origin, was arrested at 10.39pm local time after an officer discharged a Taser following the incident in Russell Square. An American woman in her 60s later died, while two other women and three men were injured.
Those injured have been confirmed as British, American, Australian and Israeli. Their conditions vary, but none are life threatening at this stage.
Police say there is no evidence the suspect was radicalised and said, during a press conference on Thursday, that they believe it was a "spontaneous attack and the victims were selected at random."
Police believe it was as a result of mental health problems, based on interviews with the suspect and his family.
The suspect was held in police custody at a London hospital overnight. He was released from hospital on Thursday and was arrested on suspicion of murder, and is now being held at a south London police station.
An updated statement from the Met Police commissioner, Bernard Hogan-Howe, on Thursday morning, contained no mention of terror suspicion and praised officers for catching "criminals."
The commissioner confirmed that mental health remains a "substantial focus" in the investigation. He has said his thoughts are with those affected and praised the police response as "professional and proportionate."
"My thoughts are with the family of the woman who was murdered and those who were injured," he said. "A normal night out in our busy capital has ended in horrific circumstances.
"Our investigation is moving very quickly and our detectives have been working hard throughout the night. As we have already made clear, mental health remains a substantial focus for our investigation.
"Every day in London, my officers patrol and carry out operations to catch criminals in the knowledge that they face risk and danger. I am proud that last night our specialist firearms officers were on the scene in six minutes and, using only a Taser, detained the subject. That demonstrates our commitment to use force in a professional and proportionate way.
"Their swift response undoubtedly helped to prevent more people from getting injured.
"Across our capital today you will see more police officers, armed and unarmed, to reassure the public after recent events overseas. We will protect our capital and those who live, work and visit our city."
London Mayor Sadiq Khan has urged citizens to remain "calm and vigilant" while offering his condolences to the families of those affected in the incident. Khan, who was elected in May, said that his "heart goes out to the victims of the incident in Russell Square and their loved ones."
This article has been updated to reflect the suspect's arrest on suspicion of murder.