London Terror Scare Could Be Because Two Men Had an Argument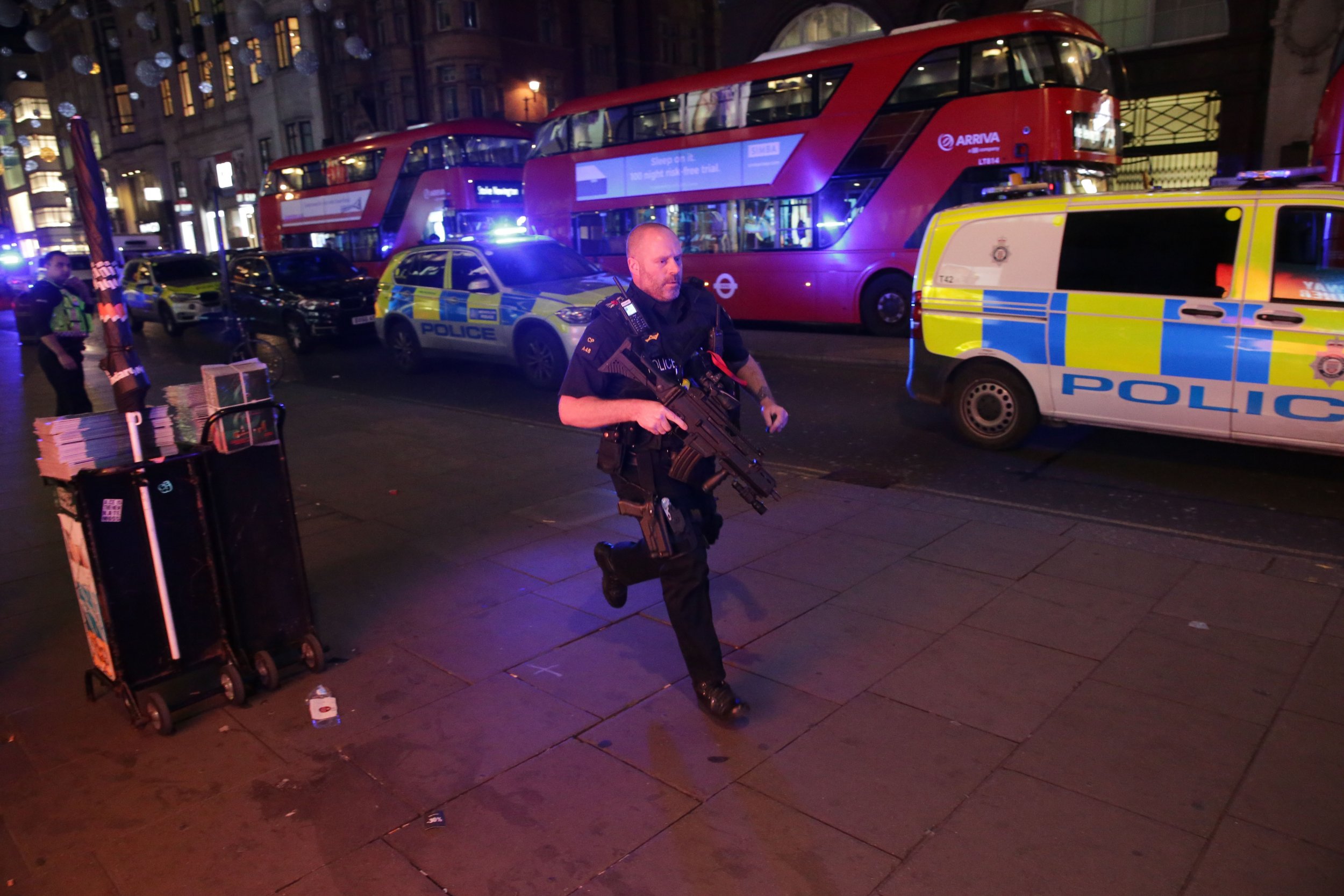 Police in London have said that an altercation between two men on a central London Tube platform may have sparked mass panic and a terror alert that led to a section of the city being placed on lockdown.
Sixteen people were injured fleeing the Oxford Circus London Underground station Friday night, after reports of gunshots.
Shoppers were barricaded inside stores and armed police deployed after the incident, which took place during the Black Friday sales as thousands converged on the shopping district.
Police initially treated the incident as potentially terror related, but officers stood down after finding no evidence of shots being fired.
"No casualties, evidence of any shots fired or any suspects were located by police," said the Metropolitan Police in a statement.
Early Saturday, the British Transport Police (BTP) released images of two men they'd like to speak to in relation to an altercation that took place in the station before the scare.
"Officers believe an altercation erupted between two men on the platform. They would now like to speak to these two people in the CCTV images, who they believe may have information about the incident and the circumstances around the incident," said the BTP.
"They would also like to speak to anyone who was at the station or in the area at the time and saw or heard anything that would have caused mass evacuation."
Britain's terror threat level is currently at Severe, meaning that an attack is considered highly likely by security services.
In 2017 Britain has been hit by a series of terror attacks linked to Islamist militants, with four killed in a vehicle and knife attack in Westminster, London, in March; 22 killed in a bomb attack at an Ariane Grande gig in Manchester weeks later; and eight killed when attackers drove a van across London bridge in June and knifed several pedestrians.
The terror threat was downgraded from "Critical," meaning an attack is considered imminent, to "Severe" after several men were arrested in connection with a failed bomb attack on a Tube train in Parsons Green, London, in September.