Londoners React With Horror As 'Unprecedented' Blaze Burns Tower Block 'To Its Very Core'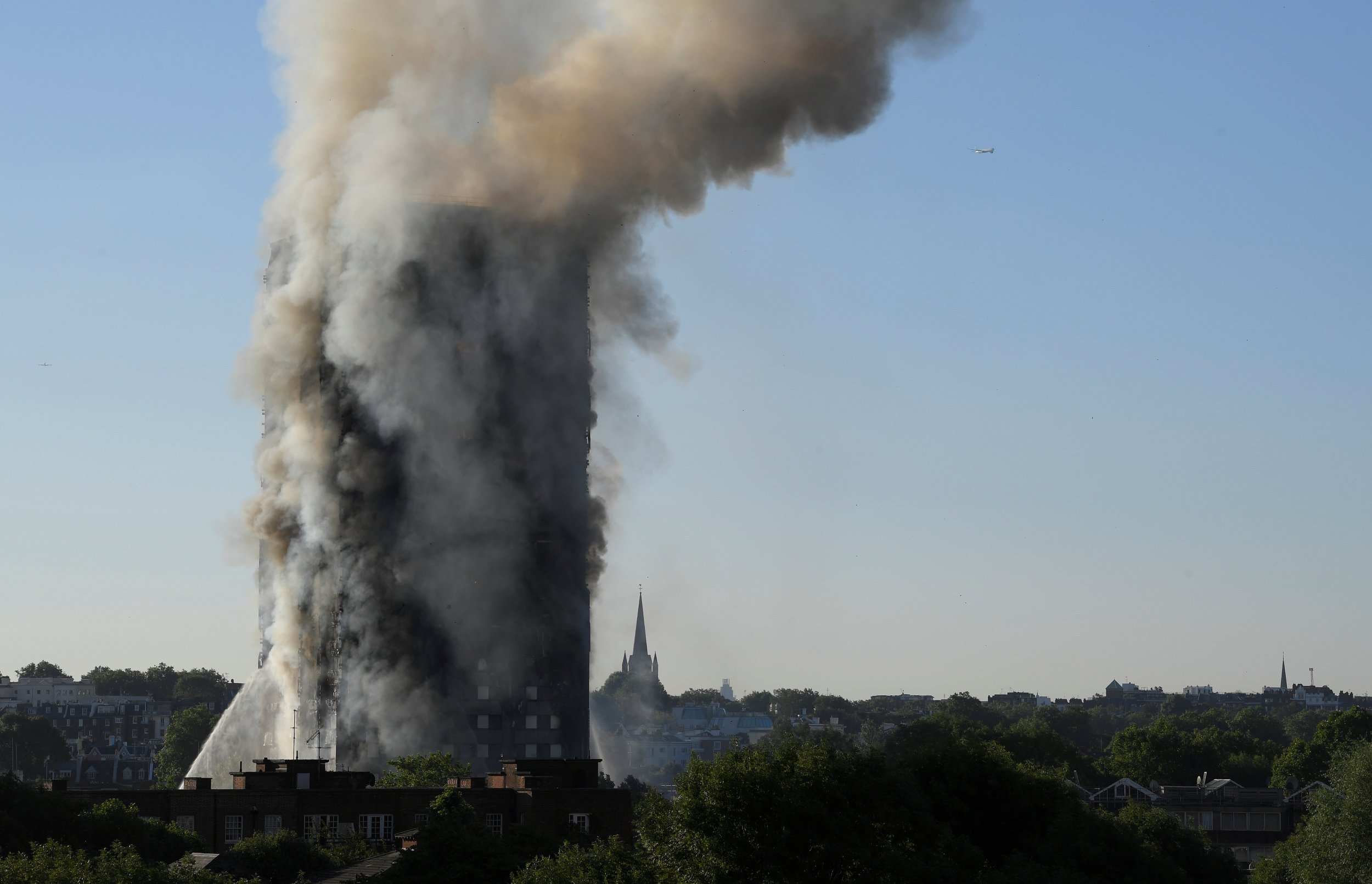 Londoners have reacted with horror to a towering fire that has burned a 27-story tower block in the West of the city "through to its very core" on Wednesday, killing 12 people and putting more than 50 in hospital.
London Fire Commissioner Dany Cotton described the blaze in a statement as an "unprecedented incident;" the worst she had seen in a 29-year career. London Mayor Sadiq Khan said more than 250 firefighters, over 100 medics and 100 police officers had attended the scene.
Tim Downie, an eyewitness, told the BBC part of the building was "completely burned away".
"It has burned through to its very core," he said.
"It looks very bad, very very bad. I've never seen anything like this. It's just such a big fire.
"The whole building is just crumbling. It's just billowing black smoke."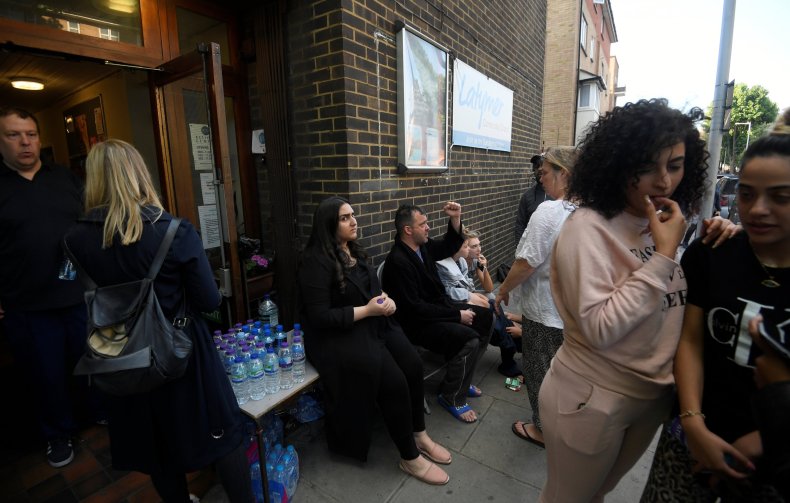 Andy Manfrego, who lives near the block in the Notting Hill area, told local paper the London Evening Standard : "It went up in seconds. It's been burning for nearly two hours and you can see people at the top still in there.
"Bits of the building keep dropping off; it's awful. Everyone's waiting at the cordon trying to call their family members who could still be in there.
"My uncle was in there but managed to nip out. He called me saying he is fine. There are still people in there; you can see them through the windows.
"The police aren't telling us anything about it."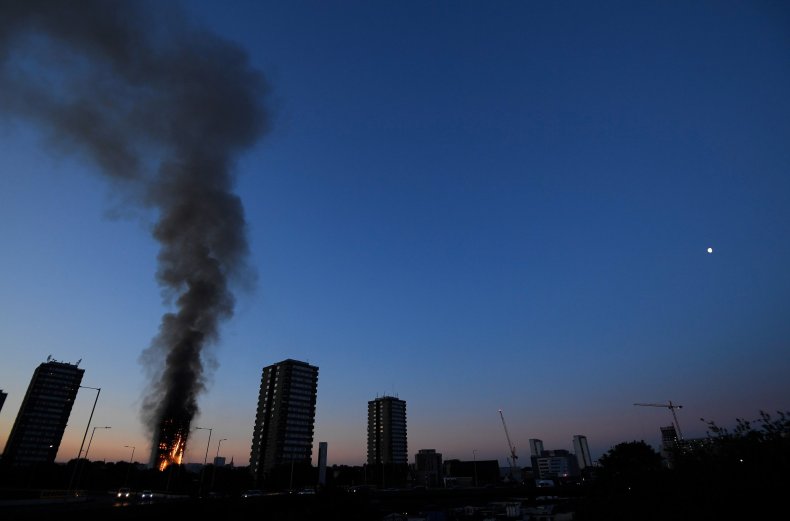 Actor and writer Tim Downie, who lives 600 metres away, told Sky News: "It's horrendous. The whole building is engulfed in flames. It's gone. It's just a matter of time before this building collapses.
"It's the most terrifying thing I've ever seen. I just hope they have got everyone out.
"The first I knew was the noise of sirens, helicopters and shouting. I saw it engulfed in flames.
"People have been bringing water, clothes, anything they've got to help, out to the cordon.
"I have seen people coming out in their bedclothes—it's just very distressing."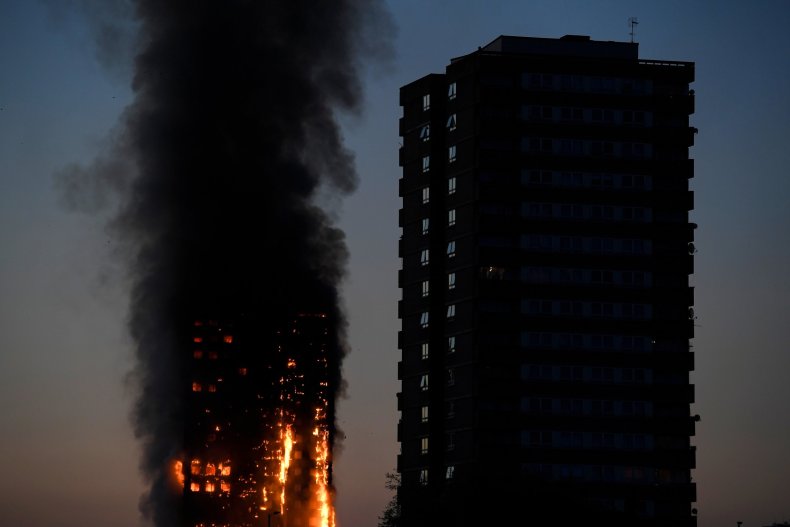 Eyewitness Jody Martin told the BBC: "I watched one person falling out, I watched another woman holding her baby out the window...hearing screams.
"I was yelling at everyone to get down and they were saying 'We can't leave our apartments, the smoke is too bad on the corridors.'"
Paul Munakr, who lives on the seventh floor of the block but successfully escaped, told the BBC he was made aware of the blaze not by alarms but by people outside on the street below shouting "don't jump."
"Now, honestly I don't know for certain if people jumped off the building to get away from the fire, but the main thing for me with this incident is the fact that the fire alarms didn't go off in the building," he said.
"As I was going down the stairs," he added, "There were firefighters, truly amazing firefighters that were actually going upstairs, to the fire, trying to get as many people out the building as possible."