London Tube Attack: Threat Level Lowered Following Second Arrest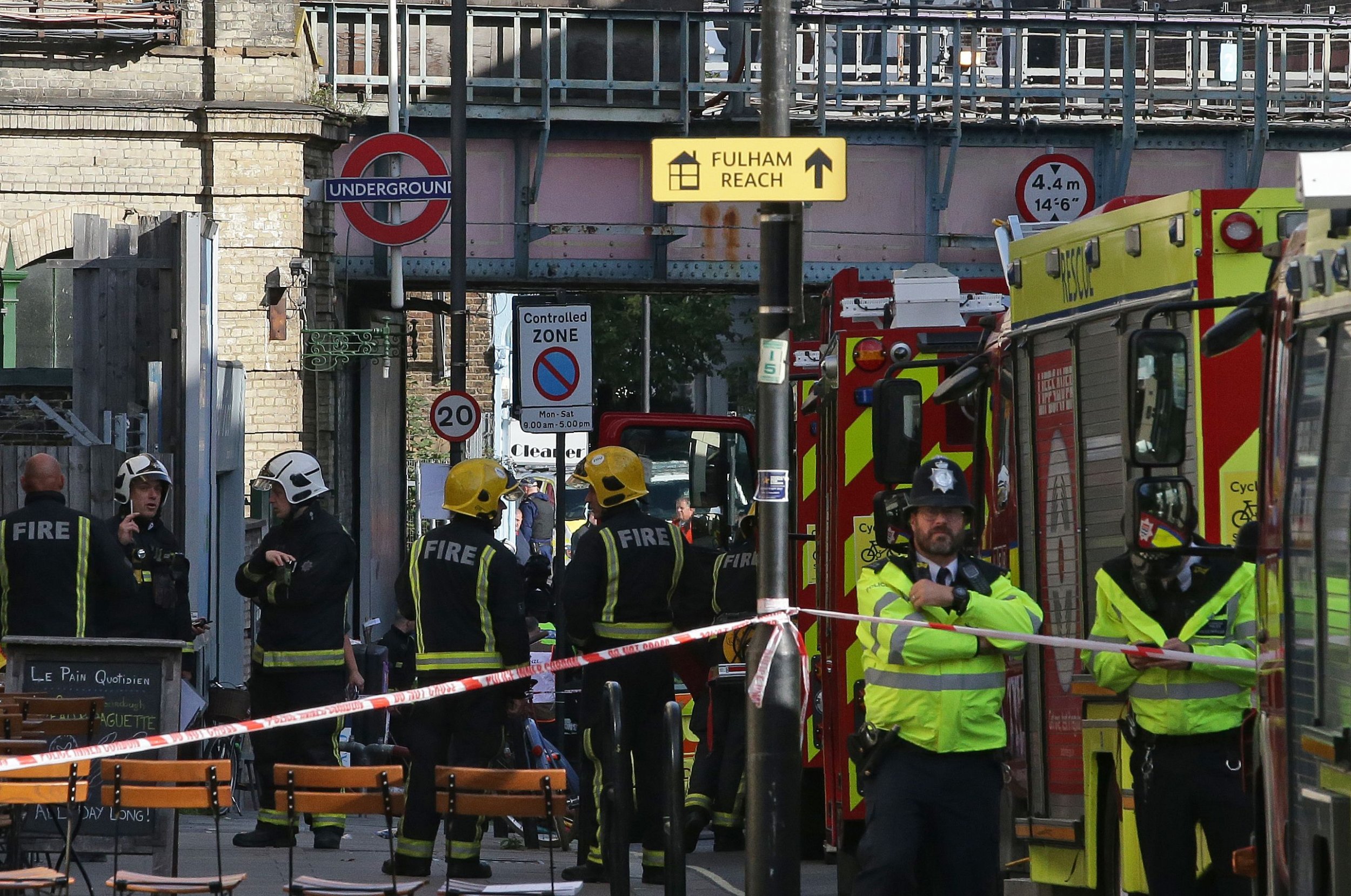 A second man was arrested in connection with the bombing that occurred on the London Underground train on Friday.
The 21-year-old man was arrested Saturday evening in Hounslow, west London, in connection with the terrorist attack that injured 30 people at the Parsons Green station, Metropolitan police said, according to The Guardian.
"He was arrested under section 41 of the Terrorism Act and taken to a south London police station where he remains in custody," police said in a statement.
A residential property in connection with the arrest is being searched by police in Stanwell, Surrey.
The second arrest comes after an 18-year-old suspect was taken into custody earlier on Saturday "on suspicion of being concerned in the commission, preparation or instigation of acts of terrorism," authorities announced. He was detained in the port city of Dover on the south coast of England, about 80 miles southeast of London.
On Saturday afternoon, police searched a house in Sunbury-on-Thames, Surrey where officials believe the explosives were made that partially detonated during the rush hour attack. The house belongs to an elderly couple known for fostering hundreds of children over four decades, The Guardian reports.
The couple, Ronald Jones, 88, and his wife Penelope, 71, have been foster parents for up to 300 children, including eight refugees, a friend of the couple told the Press Association.
About 60 other homes in the area were also evacuated for precautionary measures, police said.
The UK's terror threat level was reduced from "critical" down to "severe" following "good progress" in the investigation, Home Secretary Amber Rudd said in a televised statement on Sunday afternoon. She urged the public to "continue to be vigilant but not be alarmed".
"There is still much more to do but this greater clarity and this progress has led JTAC (Joint Terrorism Analysis Center)—the independent body that assesses threats—to come to the judgment that an attack is no longer imminent," Assistant Commissioner Mark Rowley said in a police statement.
Following the attack, ISIS claimed involvement via its Amaq news agency, which it frequently uses to announce its ties to deadly attacks. ISIS reported a "detachment" from the group had carried out the attack. Representatives of the Islamic State claimed other explosives were in circulation, but there was no evidence, Rudd said.
"They have always made claims that suit their own interests but actually there is no evidence of that," she said.
The Parsons Green subway station reopened Saturday morning.